04/14/2017
Commemorating the Holocaust
Yom Hashoah events to commemorate Holocaust, engage youth
Article reprinted with permission from the Cleveland Jewish News.
By Amanda Koehn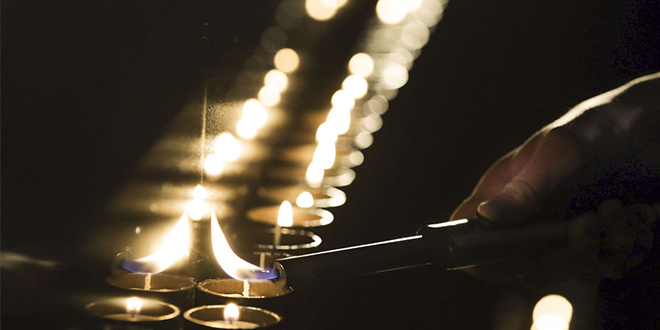 This year's Cleveland Yom Hashoah V'Hagvurah, or Holocaust Remembrance Day, will include events April 23 and 24 to engage young adults, in addition to the traditional candle lighting ceremony and event to celebrate the survivors and remember the 6 million Jews who died in the Holocaust.
Yom Hashoah's Cleveland commemoration, coordinated by the Kol Israel Foundation and the Jewish Federation of Cleveland, is at 2 p.m. April 23 at Anshe Chesed Fairmount Temple in Beachwood. Local Holocaust survivors and their families will perform a candle lighting in memory of those who were killed. The "March of the Generations" will also take place to represent Jewish life after the Holocaust.
Candle lighters will be Pearl Goldstein, Robert Schubach, Valerie Weitz, Erika Gold, Marguerite Morris, Henrik Sperling and a U.S. veteran who liberated the concentration camps. The eighth candle lighters are the Zelwin family, who are descendants of survivors Sam and Ida Zelwin. They battled Nazis in the forest of Belarus during World War II. Their grandchildren lighting candles are Adam, Jeremy and Tamera Zelwin, Ashley Garrard and Brandon Boro. Great-grandchildren are Ari, Chase, Zachary, Cole and Cailey Zelwin; Brayden, Bailey and Beckett Garrard; and Bryce and Taryn Boro.
Moreover, this year rabbis and survivors will carry six Torah scrolls that were preserved from Europe after the Holocaust.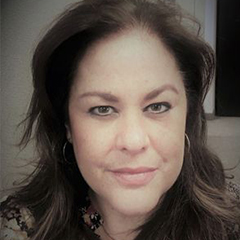 "This year on the Day of Remembrance we are very honored to be incorporating the Torah scrolls that were recovered from the Holocaust era," said Hallie Duchon, executive director of the Kol Israel Foundation. "This is a wonderful tribute to those that perished in the Holocaust."
The Kol Israel Foundation in Beachwood is an advocacy group for local Holocaust survivors and holds commemorations and educational programs for the Holocaust.
Josh Kramer, one of the Federation's co-chairs for Yom Hashoah, said he hopes to attract young adults to the program – who will someday be responsible for leading such remembrances.
"It is one of my goals and my involvement in the ceremony, as a two year co-chair … to get younger people to be aware and to attend," Kramer said. "My goal has been to contact through my network, to engage via Facebook, more social media generally, and keep it on people's radar."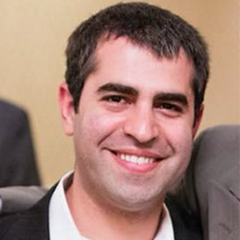 Immediately prior to Yom Hashoah, Kol Israel will hold a program where Leo Silberman, chairperson of Kol Israel's board and a Holocaust survivor, will tell his story to those 13 and older at 12:30 p.m. at Fairmount Temple. The program is free and lunch will be provided, but a reservation is required to info@kifcle.org. ‬
The Federation also will hold Zikaron BaSalon – which translates to "remembrance in the living room," for young adults ages 21 to 45, where they will converse with Holocaust survivors in six area homes from 7 to 9 p.m. April 24.
Zikaron BaSalon originated in Israel and this is its second year in Cleveland. Kramer is also on its event committee and will host a survivor in his home in the Ohio City neighborhood of Cleveland. He said the program is meant to get young adults and Holocaust survivors in an intimate setting, where the young adults – some of who have never met a Holocaust survivor – can learn firsthand the survivors' experiences, as they choose to share them.
Kramer said as a descendent of Holocaust survivors, it's important to him to carry on their stories, with which creative events like this help.
"When there are no more Holocaust survivors who can say 'I saw it with my own eyes,' there will be people who said, 'I met a Holocaust survivor myself,'" Kramer said.
Yom Hashoah V'Hagvurah: Cleveland's Commemoration of the Holocaust and Heroism
WHEN: 2 p.m. April 23
WHERE: Anshe Chesed Fairmount Temple, 23737 Fairmount Blvd., Beachwood
INFO: Free and open to the community
Zikaron BaSalon
---
Related Items