11/28/2017
Campaigner of the Week: Rikki Cweiber
After serving on Saltzman Youth Panel last year, Rikki, a high school student, felt inspired to help our community by becoming a Campaigner. Meet her now.
As a high school student, why is it important for you to be a Campaigner?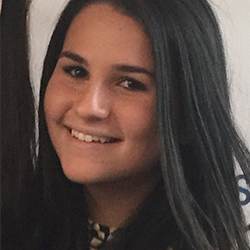 Our community affords everyone the opportunity to take part equally and I think it is important, especially for teenagers, to take advantage of this. As a young leader, I feel a sense of responsibility to connect to the Jewish value of tzedakah (charity), and the same feeling of community created by the generations before us. It is through our efforts that our community is able to thrive and support those that need assistance.
Q - Why is it important for you to campaign?
I became involved last year, while serving on the Saltzman Youth Panel. After having the first-hand experience of allocating funds to programs in need, it really hit home how vital the Federation is to Cleveland and communities all around the world. For many years, I have also participated in Dialathons and Super Sunday.
Q - What do you see as the future of Jewish Cleveland?
The future of Jewish Cleveland is whatever we, the youth, decide it is. As the next generation, it is up to us to ensure the continuity and success of the Federation. My family has always been involved with the Federation and the Cleveland Jewish community. By getting involved now, we can lay the foundation for a secure community years down the road.
---
Related Items