05/02/2023
Cleveland Opens Doors for Israeli Shin Shinim
COURTNEY BYRNES
Article reprinted with permission from Cleveland Jewish News
Since 2011, the Cleveland Jewish community has welcomed a group of Israeli teens, known as shin shinim, to not only bring Israel, but mainly to increase the engagement of other teens in the community.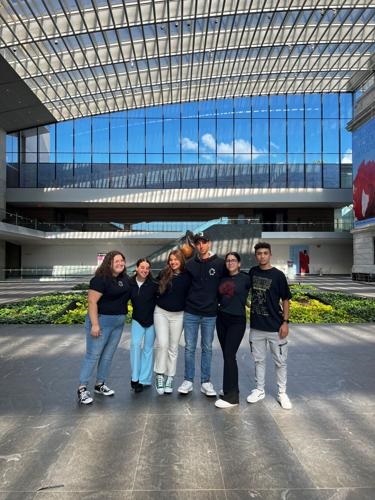 In Israel, shin shinim, which comes from "sh'net sherut" meaning "year of service," are recent high school graduates who defer their army service for a year while they serve the community. The Jewish Agency for Israel expanded the model about 20 years ago to bring these community emissaries to serve outside of Israel, Amnon Ophir, director of @Akiva at the Jewish Education Center of Cleveland, told the Cleveland Jewish News.
"The main goal, and this is very unique in America, their goal is to outreach to teens in our community and to bring them to a Cleveland community program," Ophir said.
The Cleveland Shin Shinim, a project of the Jewish Federation of Cleveland, the Jewish Education Center of Cleveland and The Jewish Agency for Israel, has grown from two shin shinim in its first year to now six in its 12th year. Over the years, there have been 50 shin shinim in Cleveland, and the relationships between them and the community extend far past the 10 months they are here, he said.
As an outreach program, the shin shinim are tasked with providing Israel and Hebrew education, while connecting with teens, typically those after their b'nai mitzvah year through 12th grade, to engage with community programs, he said.
To do this, they are embedded into teen programs and schools, working with Jewish day school students at the Joseph and Florence Mandel Jewish Day School, Gross Schechter Day School and Fuchs Mizrachi School, and in Jewish and Hebrew programs at public and private schools, such as in Beachwood middle and high school, Laurel School and Hawken Middle School.
In the evenings and Sunday, the shin shinim take part in supplementary and communal programs with teens and meet with students one-on-one to increase participation.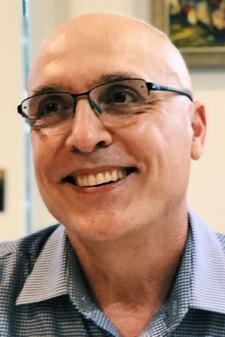 "We instruct them to see who are the teens, and to see the teen's needs," Ophir said. "If the teen or the friends of the teen that they meet needs additional Jewish education, we have the shin shinim go and do one-on-ones with teens."
The program brings the "best of the best" from Israel as he said the Israeli teens go through an intensive selection process over six months, which include recruitment, applications and interviews with the Jewish Agency for Israel to narrow it down to 12 candidates.
From those 12, Cleveland representatives meet with former shin shinim in Israel to interview and select the six who will then go through training to prepare to come to Cleveland in August.
"We only take students from Israel that have a lot of background in doing activities for teens in the Israeli youth movement," Ophir said. "The basic line is that they will be able to do programs for teens and for younger kids."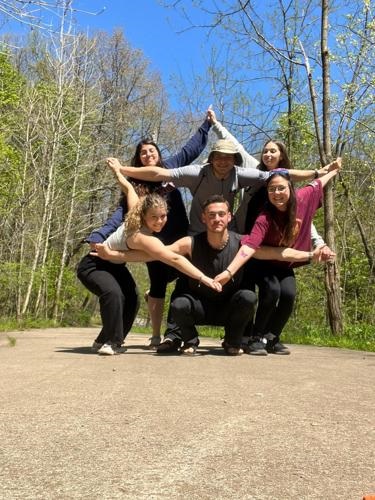 He added that further, they look for people who can easily engage with others and start conversations with individuals.
While they are in the Cleveland community, the shin shinim each stay with a couple host families, typically spending at least three months with one family. Ophir added that they are always looking for families willing to host the shin shinim.
"This is probably one of the most rewarding thing that we can give to families in Cleveland," Ophir said. "We know that every family that hosts a shin shinim becomes much more connected to Israel and attached to the shin shinim."
Those who have been host families have continued to stay in touch over the years, often visiting their former shin shinim when they travel to Israel.
Holly and David Neumann said hosting the shin shinim was an "incredible experience" and they connected on a deeper level about their lives in Israel.
"We witnessed firsthand the benefits of their work as Israeli ambassadors in Cleveland, working with Jewish teens and throughout the Jewish community," the Neumann's said in a statement. "Their enthusiasm and energy was infectious and as a host family we were proud of their commitment. Our life became bigger knowing the shin shinim."
---
What is a shin shinim?
Shin shinim comes from "sh'net sherut" which means "year of service." Shin shinim are recent high school graduates from Israel who defer their army service for a year as they spend time serving the community.