08/02/2016
Clevelanders Attend JFNA Cabinet Retreat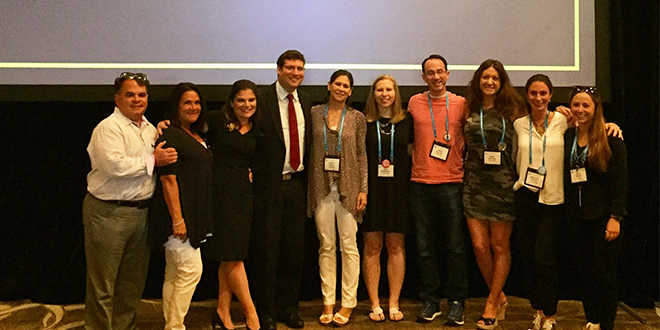 YLD Jewish Cleveland's National Young Leadership Cabinet members recently attended Jewish Federation of North America's (JFNA) Cabinet Retreat. Read about their experiences here!
National Young Leadership Cabinet is the premier leadership philanthropic program of our international partner, JFNA. Cabinet members are dedicated men and women, ages 30 to 45, from across the U.S. and Canada who are deeply committed to building a strong, vibrant future for the Jewish people. Each year, members have the opportunity to participate in a 5-day long retreat, conferences, and international travel opportunities. Cleveland is very proud to have 8 members representing our city nationally. Learn about our Cleveland Chevre's experience at the 2016 Retreat.
For more information on how to get involved with the Federation's Young Leadership Division,  contact Jessie Bruder at jbruder@jcfcleve.org or 216-593-2869.
#ThisIsCabinet
by Jason Wuliger
Being in JFNA's National Young Leadership Cabinet is difficult to describe. I can tell you the mechanics of it: the activities we engage in, the people we meet, and the travel involved. None of that does it justice.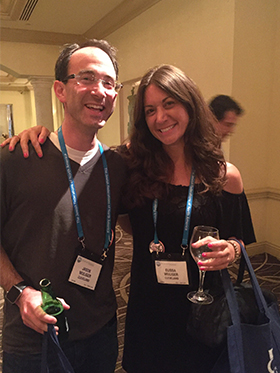 This year's annual Cabinet Retreat was in Aventura, FL. It included days of learning more about the people who benefit from the work we do, as well as learning how to be better activists.
All of that was good, but the best part of cabinet is getting to know your peers from around the US and Canada. Almost 200 of us got together from varying geographies, levels of observance, and financial means, but there is something amazingly special about sharing time with people who share your priorities. The bonds made in just a few days a year are lifelong, and lead to an unbelievable connectedness to an international community.
Campaign Day, the day we caucus and make our commitments for next year, is always the best day of retreat. We hear stories about why our peers are committed, and we share our own. It is an uplifting day that makes you feel really good about the future of the Jewish world.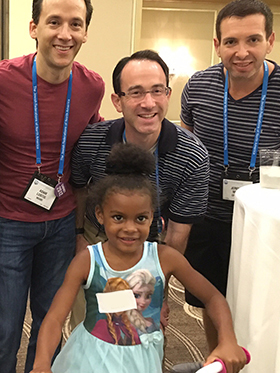 This year's Campaign Day was the best one I have experienced so far. Cleveland's own Michelle Hirsch, Cabinet's Co-Chair Designate, capped off the formal program with a speech so personal, so inspiring, and so heartfelt that I do not think there was a dry eye in the room. As much as I would like to share details, the most important rule of Campaign Day is that everything is confidential. Michelle embodies the best of community leadership. Her parents and husband were in the room for her remarks, and they beamed with pride. All of Cleveland should be proud of how she represents us on the national stage.
If you have been a part of Cabinet, you know how special it is. If you are considering joining, do not wait another year. It is an experience of a lifetime.
What Does Cabinet Mean to Me?
by Margaret Richards Frankel
Cabinet is a seat at the table. I care about the future of the Jewish world, and cabinet is instrumental in effecting change and providing support to Jews around the world. My voice is more powerful with my cabinet members behind me. Cabinet is lifelong friendships with people all over North America. I've met and forged amazing friendships with people I may have never met, and together we are strengthening the connection between Jews here and abroad while also building interpersonal relationships. Cabinet retreat is an opportunity to hear from my fellow chevre about the projects they are working on in their communities, and listen to the amazing stories of Jews receiving aid from the federation. Cabinet retreat is a spiritual experience; joining cabinet will change your life- it has mine.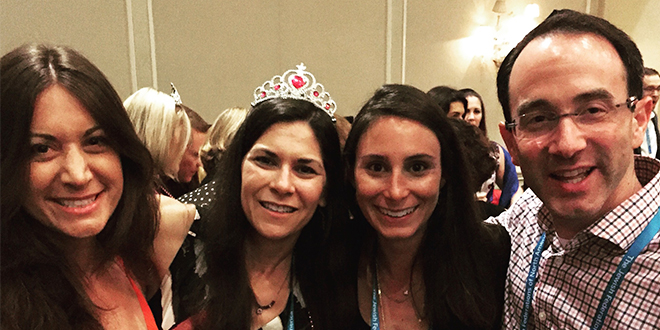 Inspiration from Clevelander and 2016-17 NYLC Cabinet Co-Chair Designate, Michelle Hirsch
Jewish Clevelander Michelle Hirsch's Campaign Speech left the room feeling empowered and inspired. Watch the short video below from Michelle's speech:
---
Related Items