05/20/2020
Hero of Chesed: Rosalynne Sommer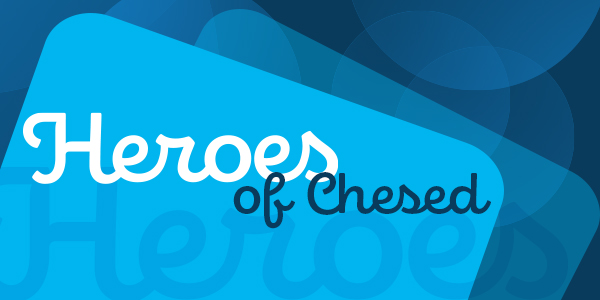 The Jewish Federation of Cleveland recognizes and thanks frontline workers at our beneficiary agencies Menorah Park, Montefiore, Jewish Family Service Association, and Bellefaire JCB.
Meet "Hero of Chesed" Rosalynne Sommer, MSSA, LISW-S, Director of Transitional and Independent Living Programs (TLP/ILP) at Bellefaire JCB: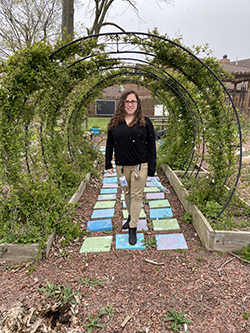 Q: Why did you choose your current position?
A: As the Director of Transitional & Independent Living Programs for Bellefaire JCB I oversee a number of programs focused on helping transitional aged youth (16-25 year olds) with the development of life skills necessary to become self-sufficient young adults. The majority of the youth served have experienced trauma, abuse, and neglect throughout their lives and they are working to improve their mental health while navigating the pathway to adulthood. My current position challenges me to enhance and expand the provision of services offered to as many young adults as possible while building a network of community supports for them to utilize to maintain self-sufficiency.
Q: What do you love most about working with people with disabilities?
A: I love being able to help at-risk youth, young adults, and their families reach their full potential without having their past define their present and future. Watching a client overcome a personal struggle or goal is incredibly rewarding and highlights the incredible resilience of people. It is always enjoyable to celebrate the successes of clients, such as when a client gains employment or graduates from high school.
Q: How has your typical day changed since the COVID-19 outbreak?
A: Since the COVID-19 pandemic began, we have entered a period of tumultuous times with constant changes. These modifications have directly impacted how we work with our clients from moving to more telehealth services for our community based clients to navigating a world where our community partners are closed. Every day, especially in the beginning of the outbreak, I had to make daily modifications to plans developed and think quickly to ensure the needs and safety of clients were met. These changes included ensuring clients had the technology they needed for online homebased education and enough supplies should they be ill and unable to go to the grocery store. Any modifications that were made required updating all of my staff members through phone calls to ensure a timely transmission of information. With things settling into a "new normal" I now find myself doing more meetings remotely through teleconferencing, even court hearings, than ever before.
Q: What are the biggest challenges that your clients are facing during the COVID-19 pandemic?
A: Individuals who have experienced trauma often do not handle change well. Adapting to the "new normal" has caused an increase in mental health symptoms yet resources often accessed are unavailable due to the pandemic. Our clients are struggling to adjust to the changes in daily living, especially the stay at home order. Teenagers and young adults in general do not want to stay at home, but our clients even more so struggle with managing their downtime constructively. Helping them understand the importance of adhering to the governor's mandates and utilizing personal protective equipment when in the community has become an essential part of our work.
Q: Where do you gain your strength in times like these and what do you do to recharge?
A: As a clinical social worker, I am accustomed to managing crisis situations and as such I have found strength in jumping into the work and tackling the challenges associated with this pandemic head on. Developing plans to ensure my clients receive their medically necessary services while maintaining their safety, and the wellbeing of the staff, has been the core of my strength. To recharge I make sure to practice self-care through walks with my two year old puppy Nala, cooking meals, and catching up with family and friends through FaceTime.