10/27/2019
Jewish Community Marks One Year Since the Pittsburgh Attack
Asks for a "Pause with Pittsburgh"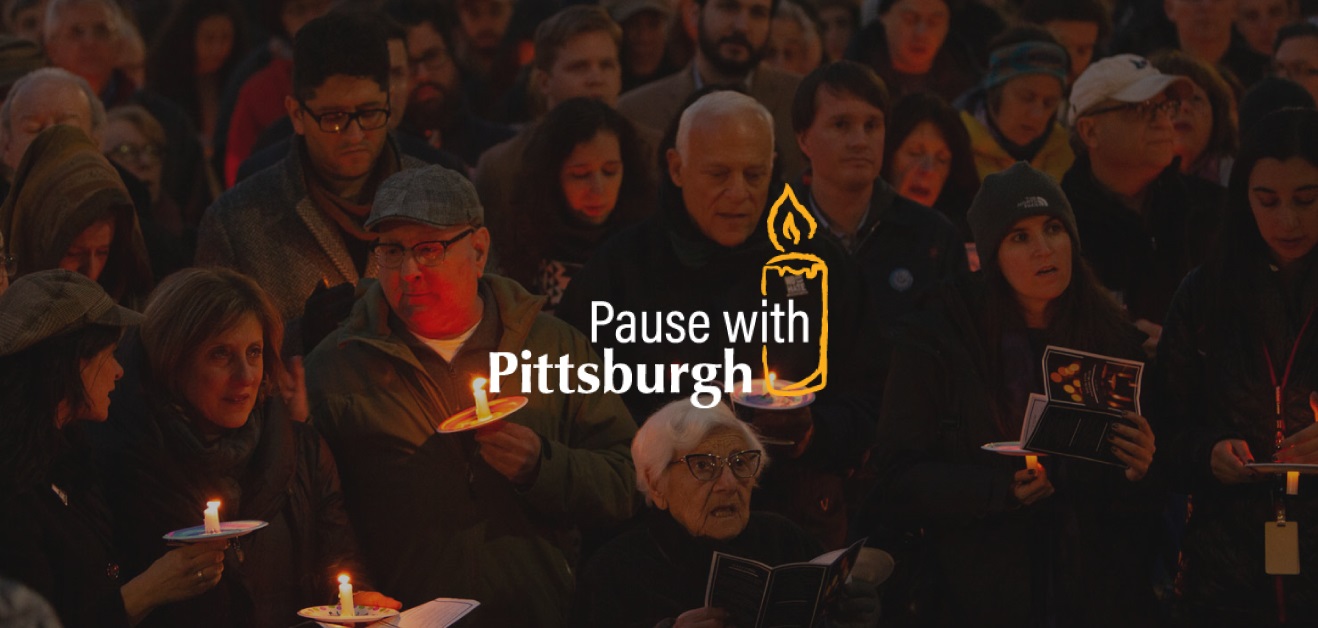 Almost one year ago, on a quiet Saturday morning, Pittsburgh's Jewish community suffered the most brutal anti-Semitic attack in U.S. history when a gunman opened fire in the Tree of Life building, taking the lives of 11 innocent people across three Pittsburgh congregations: Dor Hadash, New Light, and Tree of Life * Or L'Simcha, which all were joined in prayer. One year later, we will take a moment to honor the memory of those we lost and other people who were affected. In solidarity, we ask that you join us in taking a moment to Pause with Pittsburgh. Visit: http://www.pausewithpittsburgh.com/.
"Rather than become desensitized to the terror of a never-ending cycle of senseless deaths, we must focus on doing what we do best: building and sustaining community that brings people together," said Mark Wilf, chair of the Board of Trustees of The Jewish Federations of North America.
On October 27 at 5:00 pm EST, one year to the day since the attack, the Pittsburgh community will join in a public memorial service for a moment of remembrance. Though we cannot all be there in person, friends are invited to stop—wherever they are—and join together virtually. Those who wish to participate can sign up to receive a text message at 5 pm EST that will contain a video reading of a mourning prayer and the names of the 11 lives lost. Following the prayer, you can tune in to a livestream of Pittsburgh's public memorial service and submit messages of support and solidarity by text.
"Nothing can erase what happened one year ago—but we can choose to stand even stronger and strive even further to demonstrate our resilience and strength as a People," said Eric Fingerhut, president and CEO of The Jewish Federations of North America. "Through the darkness of this tragedy we have seen a wave of solidarity, and we are gratified that it has sparked a movement of renewed unity."
"Pittsburgh was a wake-up call to the North American Jewish community that security is no longer an option, but a necessity," said Erika B. Rudin-Luria, president of the Jewish Federation of Cleveland. "We need to do whatever we can to combat anti-Semitism and hatred in all its forms. Cleveland stands together with our neighbors in Pittsburgh – only standing together are we stronger than hate."
---
Related Items