12/18/2015
Monica's Masa Israel Experience
Article Reprinted with permission from Cleveland.com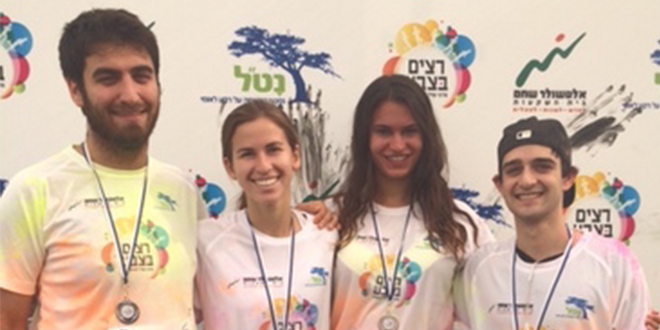 By Jeff Piorkowski
In Israel: Beachwood High School 2011 graduate Monica Arkin, 22, is currently living in Jerusalem and participating in Masa Israel's Career Israel program.
The program involves a five-month, intensive internship in which college graduates are placed for professional development.
Last month, Monica participated in Masa's Leadership Summit, an exclusive seminar designed in partnership with the Jewish Agency's Global Leadership Institute, for a diverse group of high-potential Masa Israel participants to develop their leadership capacity.
A University of Michigan graduate, Arkin has two internships, one at Hadassah Ein Kerem, where she is working on research to address eating disorders, and the other at Israel Trauma Coalition, an organization founded after 9/11 to help people around the world in the wake of violence.
"My goal, as of now, is to get a PhD in clinical psychology because I like the flexibility of the clinical psych degree," Monica told me, via email. "It enables you to do both clinical work, like therapy, as well as research in a variety of different settings."
As for her work with the Trauma Coalition, Arkin said, "It's unfortunate that Israel has so much experience with terror and trauma, but at least Israelis can use their knowledge and share it with the rest of the world when other countries are experiencing tragedy."
"I admire her resilience and persistence in going to the front lines where so much trauma is occurring and doing what she can to help," said Monica's mother, Alison Arkin, of Beachwood.
---
Related Items