Upcoming Events
PJ Mishpacha Winter Playdates!
December 2021 – March 2022
Bundle up and let's play outdoors! Join PJ Library® families for a PJ Mishpacha (Family) Winter Playdate! Your family will be matched with others near you for an ongoing, monthly playdate. We will provide the hot chocolate-- you bring the smiles (and hats, gloves, and boots)!
---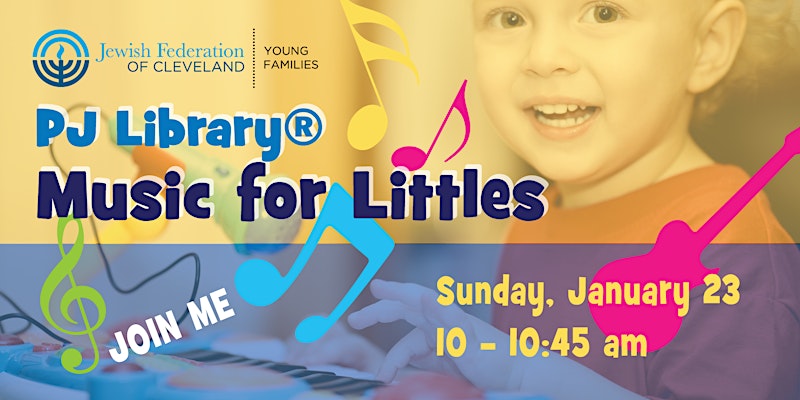 PJ Library® Music for Littles
Sun, January 23, 2022, 10:00 AM – 10:45 AM
PJ Library Littles (ages birth to three years old) are invited to move and grove with us on Zoom! Be ready to dance, bounce, and smile!
---
PJ Parent Chats
Every other Thursday starting January 27, 8 PM – 9 PM
Join us for an informal bi-weekly parent chat! A great way for parents to connect, hang out, get tips, and make friends after the kiddos have gone to bed. Parents of children of all ages welcome.
---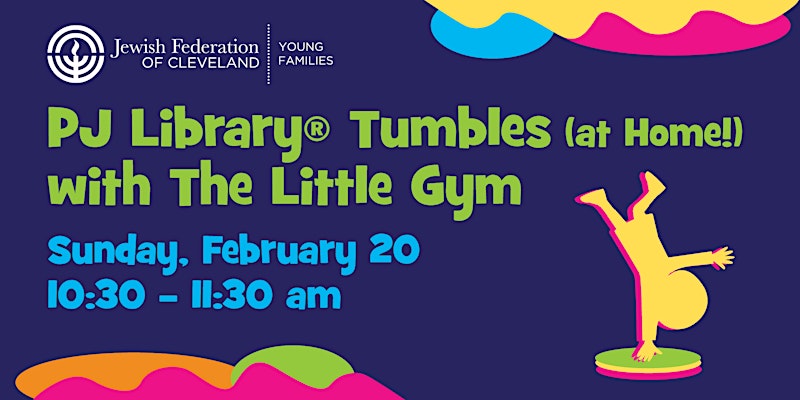 PJ Tumbles (at home) with The Little Gym
Sun, February 20, 2022, 10:30 AM – 11:30 AM
Join us for a morning of movement with The Little Gym of Shaker Heights. Let's jump, roll, tumble, and hop at home!
---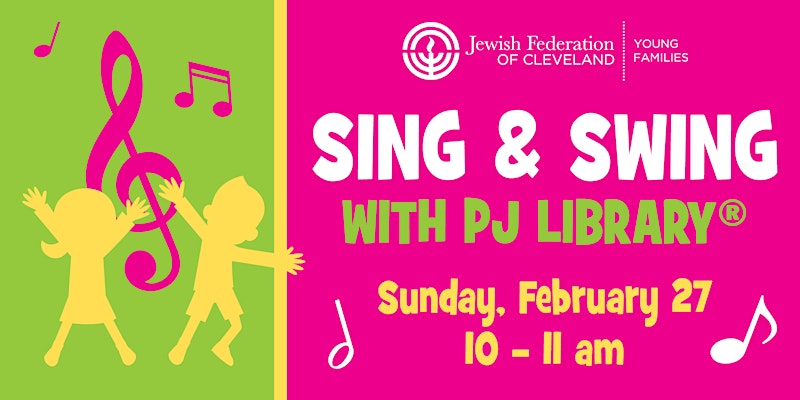 Sing & Swing with PJ Library®
Sun, February 27, 2022, 10:00 AM – 11:45 AM
You're invited to a special class with Sing and Swing, just for PJ Library! This class introduces music and movement to children ages 7 and younger. Join us as we sing, move to the rhythm, and bond as a group.
---
Past Events
The Jewish Federation of Cleveland is pleased to offer these presentations. Views and opinions expressed by guests in these presentations are their own and do not necessarily reflect the position or policies of the Federation.