Upcoming Events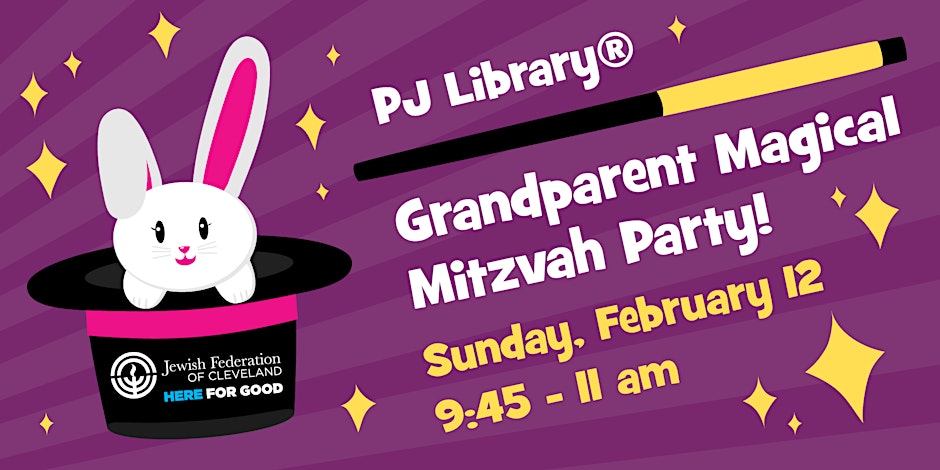 PJ Library Grandparent Magical Mitzvah Party
Sunday, February 12, 2023, 9:45 AM - 11:00 AM EST
Grandparents and their grandchildren are invited to a fun-filled morning with PJ Library! Join us for a delicious breakfast buffet, a funny magic show, and PJ Library story time! $10 per family Breakfast will be provided (kosher dietary laws observed) If you are a PJ Library parent, please share this invitation with your parents and in-laws! This event is ideal for children under 5 years old; older siblings welcome.
Jewish Federation of Cleveland 25701 Science Park Drive Beachwood, OH 44122
---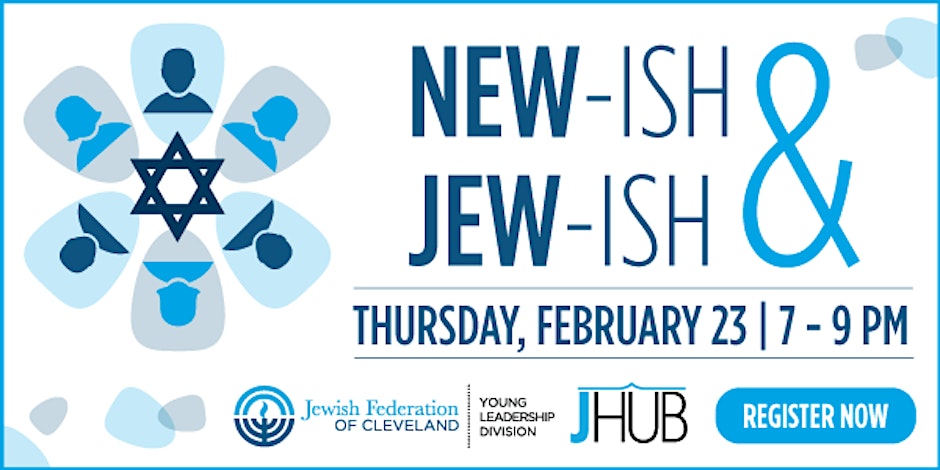 New-ish and Jew-ish
Thursday, February 23, 2023 7:00 PM - 9:00 PM EST
Meet other young professionals that are new to Cleveland or have recently moved back! New-ish and Jew-ish is an initiative that connects young Jewish adults (and their partners), ages 22-45, that are new to Cleveland, have recently moved back, or are still looking for their place in our community. Join us at our east side or west side locations as we schmooze over drinks and celebrate all that is happening in the city we call home.
Address will be provided the week of the event. Light bites and drinks will be served. (kosher dietary laws observed) Each registrant will receive one drink ticket.
For more information, please contact Rabbi Chase Foster, rabbi for engagement and learning at jHUB, at cfoster@jecc.org or Leah Markowicz, senior director of Campaign at the Jewish Federation of Cleveland, at lmarkowicz@jewishcleveland.org.
---
*Masks are optional for individuals fully vaccinated for COVID-19 and are required for individuals not vaccinated for COVID-19 for events at the Jewish Federation of Cleveland's Jack, Joseph and Morton Mandel Building.
Mask and vaccination requirements for events held at other locations will be posted in the event description.
Past Events
The Jewish Federation of Cleveland is pleased to offer these presentations. Views and opinions expressed by guests in these presentations are their own and do not necessarily reflect the position or policies of the Federation.