Upcoming Events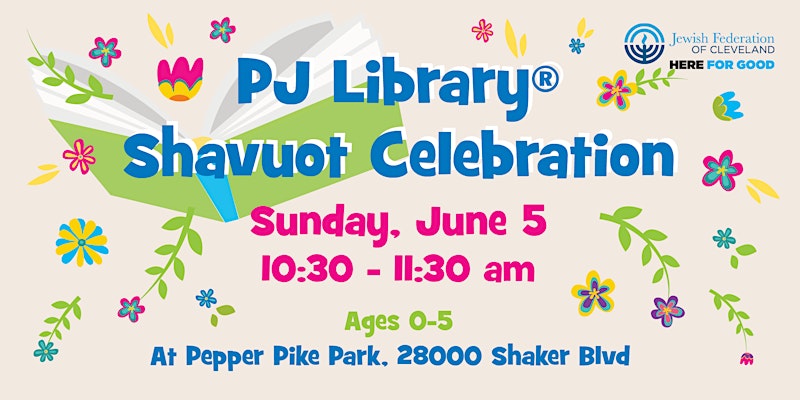 PJ Shavuot Celebration
Sunday, June 5, 2022, 10:30 AM – 11:30 AM
We will read a PJ Library® story, enjoy a kosher dairy treat, and play on the playground.
For ages 5 and under.
Pepper Pike Park
28000 Shaker Blvd
Pepper Pike, OH 44124
---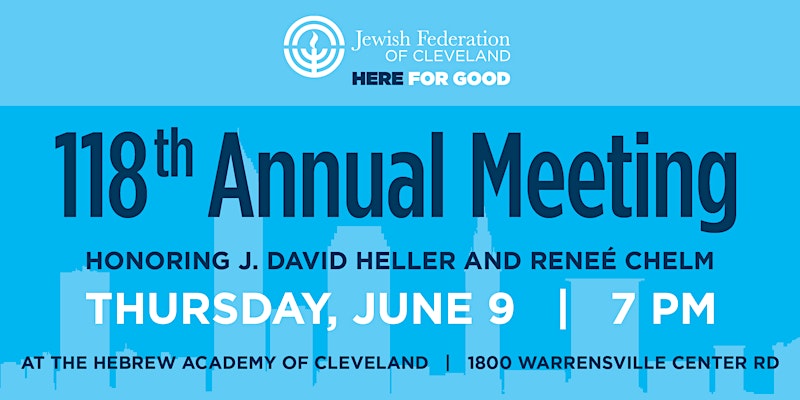 118th Annual Meeting of the Jewish Federation of Cleveland
Thursday, June 9, 2022, 7:00 PM – 9:00 PM
Celebrate our community and what we've accomplished together. Featuring:
Rabbi Michael Schudrich, chief rabbi of Poland
Remarks by outgoing Board Chair J. David Heller
Presentation of the 2022 Charles Eisenman Award for Exceptional Civic Contributions to Reneé Chelm
Election of Federation trustees
Hebrew Academy of Cleveland
1800 Warrensville Center Road
Cleveland Heights, OH 44121
Dessert reception
(kosher dietary laws observed)
---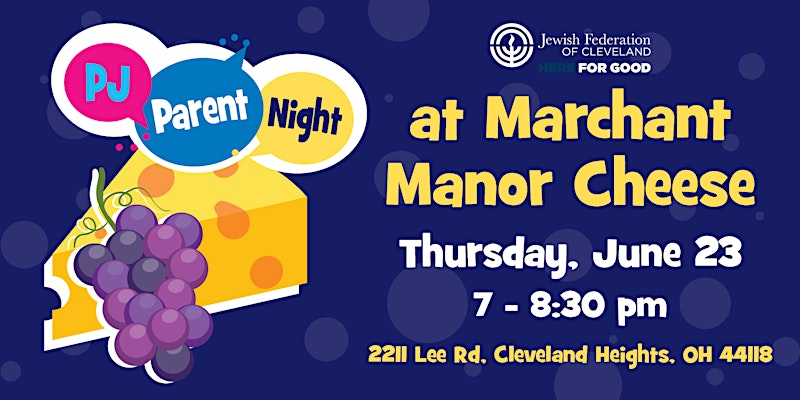 Parent Night at Marchant Manor Cheese
Thursday, June 23, 2022, 7:00 PM – 8:30 PM
Who doesn't love cheese? PJ parents are invited for a social night out at Marchant Manor Cheese!
Marchant Manor Cheese
2211 Lee Road
Cleveland Heights, OH 44118
---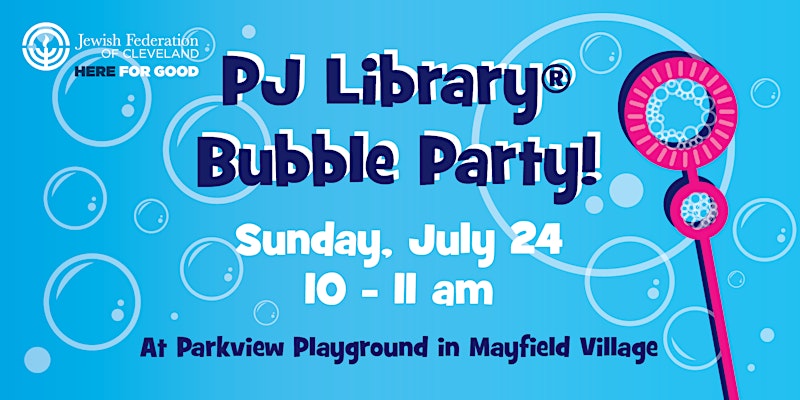 PJ Bubble Party
Sunday, July 24, 2022, 10:00 AM – 11:00 AM
PJ Families are invited to join us at the park to play with bubbles and make new friends! All ages are welcome.
Parkview Pool Playground
425 North Commons Boulevard
Cleveland, OH 44143
---
*Masks are optional for individuals fully vaccinated for COVID-19 and are required for individuals not vaccinated for COVID-19 for events at the Jewish Federation of Cleveland's Jack, Joseph and Morton Mandel Building.
Mask and vaccination requirements for events held at other locations will be posted in the event description.
Past Events
The Jewish Federation of Cleveland is pleased to offer these presentations. Views and opinions expressed by guests in these presentations are their own and do not necessarily reflect the position or policies of the Federation.