Upcoming Events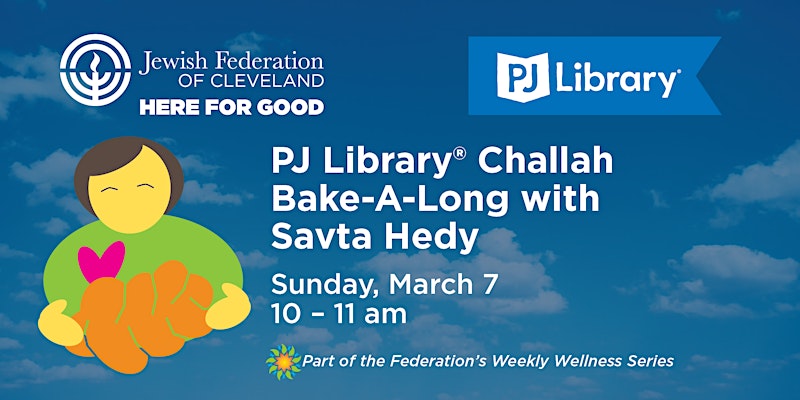 PJ Library® Challah Bake-a-Long with Bubbe Hedy
Sunday, March 7, 10:00 – 11:00 am
Part of the Federation's Weekly Wellness Series
PJ Library invites you to bake alongside one of our favorite Cleveland savtas, Hedy Milgrom! Join Hedy and her granddaughters as they bake challah and share stories of ways their family stays connected through Jewish traditions and celebrations. Come prepared with ingredients, and you can bake, too!
---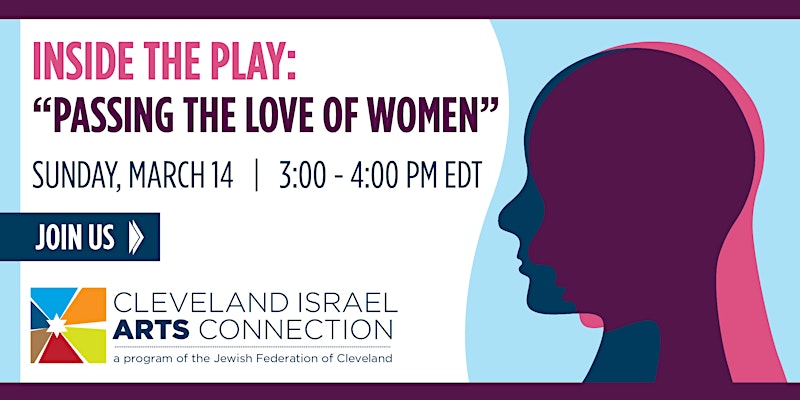 Inside the Play: "Passing the Love of Women"
Sunday, March 14, 3:00 – 4:00 pm
Presented by Jewish Federation's Cleveland Israel Arts Connection, Cleveland Public Theatre, Interplay Jewish Theatre, and Oberlin College.
In 2003, playwrights Motti Lerner and Israel Zamir adapted Isaac Bashevis Singer's short story "Two." The eponymous pair are Polish yeshiva students whose mutual devotion recalls that of the biblical Jonathan and David. How does one translate this 19th century story of forbidden love – as interpreted through mid-20th century sensibilities – into a 21st century piece of theater?
View the play, "Passing the Love of Women" then discuss with the experts. Featured panelists include:
Raymond Bobgan, executive artistic director, Cleveland Public Theatre
Rabbi Megan Doherty, rabbi, Oberlin College Hillel
Motti Lerner, playwright
Faye Sholiton, playwright and founder, Interplay Jewish Theatre
---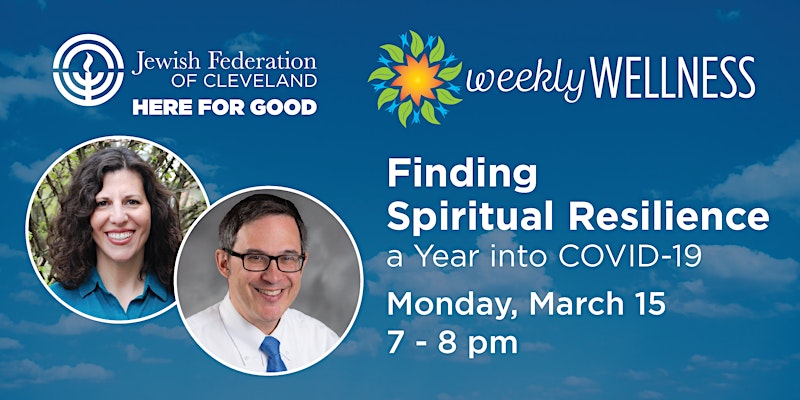 Finding Spiritual Resilience a Year into COVID-19
Monday, March 15, 7:00 – 8:00 pm
Part of the Federation's Weekly Wellness Series
It has been one year since the COVID-19 pandemic drastically changed nearly every aspect of our lives. Join Rabbi Binyamin Blau and Rabbi Melinda Mersack for a conversation about how you can find spiritual resilience during this time of physical distancing. Unlock the tools of Jewish wisdom that provide us with sustenance and strength.
Hosted by Beth Rosenberg
---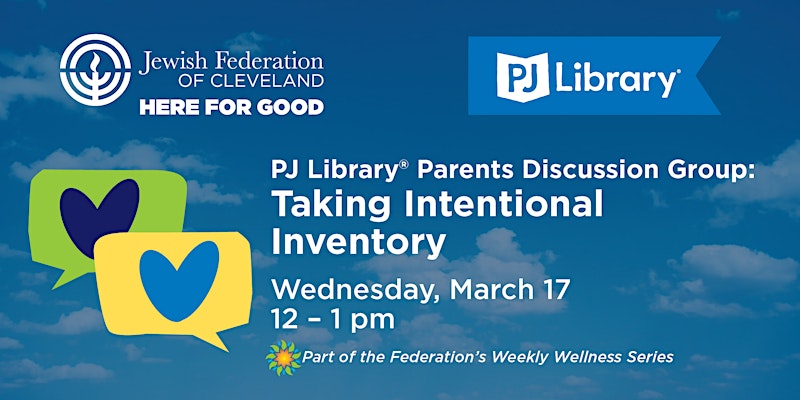 "Taking Intentional Inventory" Weekly Wellness PJ Library® Parent Discussion
Wednesday, March 17, 12:00 – 1:00 pm
Part of the Federation's Weekly Wellness Series
What would you like to keep when life returns "back to normal" and what are you letting go? Join us for a discussion about reflection and gratitude.
---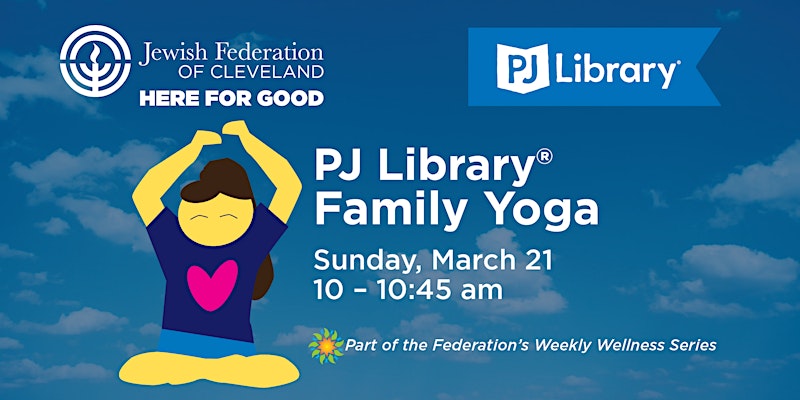 PJ Library® Family Yoga
Sunday, March 21, 10:00 – 10:45 am
Part of the Federation's Weekly Wellness Series
PJ Library invites your family to strengthen your body and minds through child-friendly yoga. Join us as we thank our bodies, enrich our minds, and connect with our families through movement.
---
Past Events
The Jewish Federation of Cleveland is pleased to offer these presentations. Views and opinions expressed by guests in these presentations are their own and do not necessarily reflect the position or policies of the Federation.