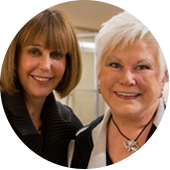 Arts & Culture
Meet Erica Hartman-Horvitz and Roe Green, Co-Chairs, Cleveland Israel Arts Connection
Arts provides a common language spoken by every culture.
Click here to download the Spring-Summer 2018 Cleveland Israel Arts Connection brochure.
Our Top Stories
Get connected to arts and culture in Cleveland
Our Upcoming Events
Experience all Israel arts have to offer
Cleveland Israel Arts Connection
We bring Israeli arts and culture to Cleveland by working with the finest local arts organizations and institutions. We celebrate experiences that deepen our Jewish identity and share the beauty of Israel with everyone, exploring the human condition through dance, film, music, literature, theater and the visual arts.
More About Us
We present art where art belongs. If we bring in a theater company, they perform at an established theater; visual art is presented in galleries and museums; music is heard in recognized concert and recital halls. We survey venues across the community to identify and promote Israeli art and artists they are already presenting. We share that information with you, so you can easily access the beauty of Israel and its people through art.
100
When the Federation turned 100 years old, we celebrated by bringing world-class Israeli art and artists to Cleveland. Interest was outstanding and the idea for Cleveland Israel Arts Connection was born.
60+
Since this program's inception, over 60 Israel-related arts and culture events have been presented here in Cleveland, all receiving popular acclaim.
9,000+
In just one year, over 9,000+ people from diverse backgrounds explored the beauty of Israel and Jewish life through Cleveland Israel Arts Connection.
Some examples of our success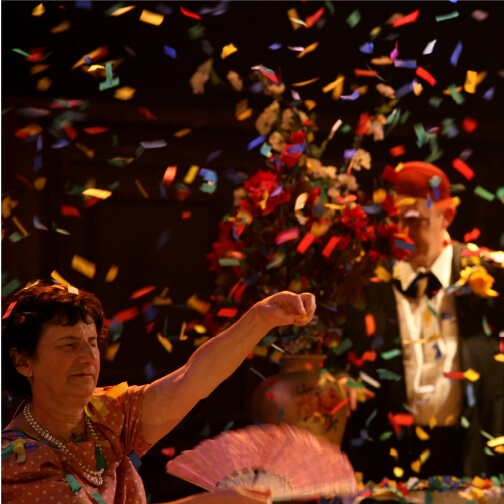 Na Laga'at Deaf-Blind Theater of Tel Aviv
Giving deaf-blind people the opportunity to express themselves, this unique acting troupe promotes tolerance, respect, and co-existence. During the show, actors bake bread and at the end of the show, share it with the audience onstage.
Did you know? Instead of applause, the audience used a touch on the arm or a squeeze of the hand to say thank you.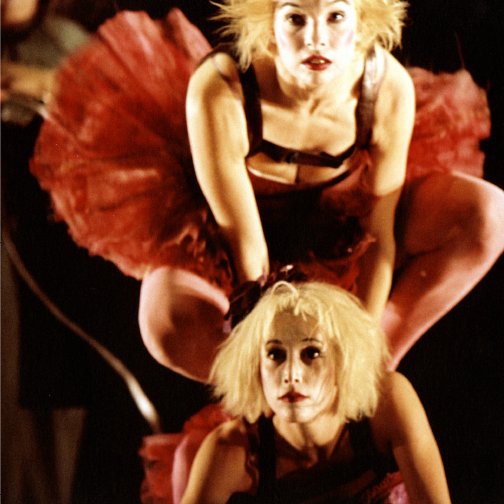 Inbal Pinto & Avshalom Pollak Dance Company
Dance Cleveland presented the Inbal Pinto and Avshalom Pollack dance company, receiving rave reviews. Audience members entered a fantastic circus-world of wandering acrobats and strangely beautiful creatures through ballet, contemporary dance, mime and acrobatics!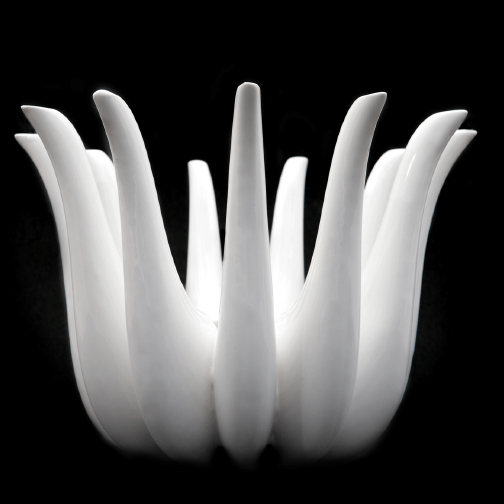 Bezalel
For more than a century, Jerusalem's famed Bezalel Academy has nurtured and inspired students in the visual arts, and in doing so, helped shape Israel's cultural and artistic legacy. Graduates create in diverse media and are among Israel's best-known artists, many with international reputations. Partnering with the Maltz Museum, we shared this exhibition of student and alumni work with Cleveland.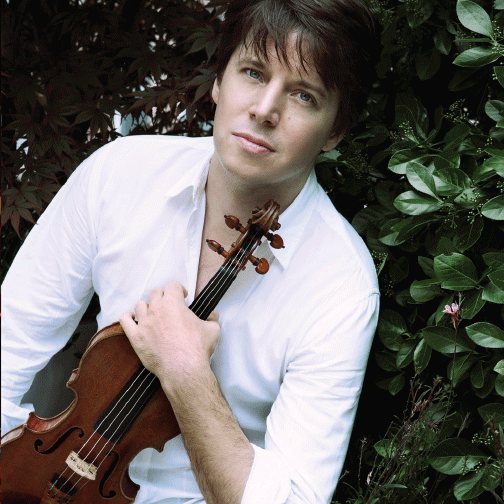 Joshua Bell and The Return of the Violin
When celebrated violinist Joshua Bell performed at the Cleveland Orchestra, we coordinated a screening of the film "Return of the Violin" at the Cleveland Museum of Art -- telling the story of the Stradivarius (the violin Bell plays) once owned by Bronislaw Huberman, founder of the Israeli Philharmonic. Bell attended the screening and participated in a conversation after, publicizing his concerts and helping sell out the film screening, with nearly 700 people in attendance.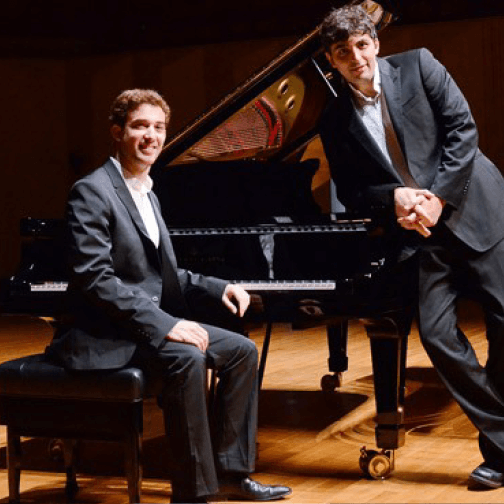 Duo Amal
An inspiring Israeli-Palestinian pair delighted audiences at The Cleveland International Piano Competition, noting that music-making at the highest level can transcend political and national differences. "Amal" means hope in Arabic and reflects the idea behind their playing together as an Israeli and a Palestinian. While here, they performed to a sold-out crowd, thanks in part to our partnership in marketing the event.
J'etc. recognizes Jewish-themed events
We recognize the many wonderful Jewish-themed arts and culture events in our community and publicize them through J'etc. We also collaborate with The Mandel Jewish Community Center on the Jewish Arts and Culture Lab, the brainchild of Sara Hurand and Rabbi Zach Truboff, bringing together local Jewish artists for a year of art, learning and fellowship.

The Roe Green Gallery
Located at the Federation's Mandel Building, the Roe Green Gallery is devoted to showcasing exceptional visual art by Israeli artists. The gallery hosts a range of exhibitions including paintings, drawings, photography, collage, and prints. Some are guest-curated, like the successful exhibit Prints from Kibbutz Cabri
See images from past gallery shows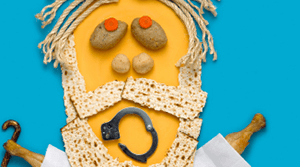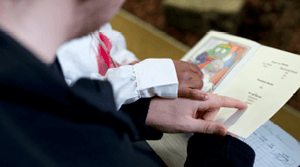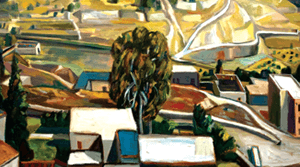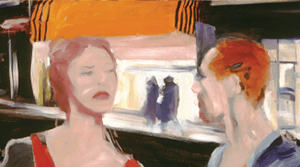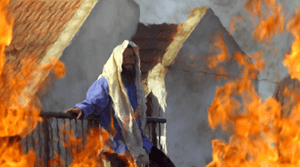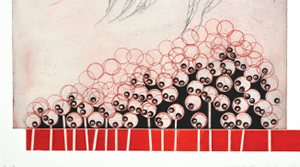 Meet our Cleveland Israel Arts Connection Staff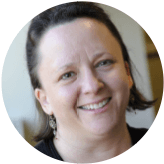 Contact Debbie, Director, Cleveland Israel Arts Connection
216-593-2890
dyasinow@jcfcleve.org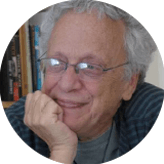 Meet Israel Weiner, Arts & Culture Consultant
216-593-2900
iweiner@jcfcleve.org
Contact Hedy, Senior Development Officer
216-216-593-2850
hmilgrom@jcfcleve.org
Patron Society
By becoming a Patron, you help ensure that Clevelanders will be exposed to high-quality, thought-provoking and emotion-evoking Israeli arts programming right here in our hometown.
For more information about the Cleveland Israel Arts Connection Patron Society, please contact Hedy Milgrom.
Roe Green, Honorary Producer
Star Patrons
Roe Green Foundation
Richard Horvitz & Erica Hartman-Horvitz
Robert & Susan Immerman
Platinum Patrons
Miriam Becker, Ph.D.
The Jean, Harry & Brenda Fuchs Family Foundation
Karen & Alan M. Krause
Toby Devan Lewis
Robert Stark & Marla Comet-Stark
Gold Patrons
Stanley I. and Honnie R. Busch Memorial Endowment
Richard Bogomolny & Patricia Kozerefski
David and Inez Myers Foundation
Robert and Eileen Sill Family Foundation
Sara Hurand & Elie Weiss
Idelle & Abe Wolf

Silver Patrons
Zeda W. Blau
Stanley G. Blum
Rebecca & Irad Carmi
Marc Freimuth
Barbara & Peter Galvin
Rochelle & Harley Gross
Jewish Arts Endowment Fund
Roseanne Kadis
Barbara Robinson
Sharon & Bruce Rosenbaum
Charna E. Sherman
Michael & Anita Siegal Family Foundation
Marjorie Simon
Margaret Singerman
Jody & Herb Wainer
Susan Wasserman


Corporate Sponsors
Platinum Sponsors
Silver Sponsor
Bronze Sponsor
Cleveland Israel Arts Connection Advisory Group
Roe Green and Erica Hartman-Horvitz, Co-Chairs
Gabe Adler
Edna Akrish
Leslye Arian
Ziona Austrian
Samantha Baskind
Miriam Becker
Michael Belkin
Zeda Blau
Richard Bogomolny
Amy Budish
Rebecca Carmi
Joanne Cohen
Marla Comet-Stark
Deena Epstein
Natalie Epstein
Lauren Rich Fine
Marc Freimuth
Mady Friedman
Barbara Galvin
Peter Galvin
Matthew Garson
Jay Geller
Valerie Geller
Jane Glaubinger
Rochelle Gross
Rebecca Heller
Joan Horvitz
Sara Hurand
Robert Immerman
Susan Immerman
Robert Jackson
Roseanne Kadis
Nancy Schwartz Katz
Susan Koletsky
Karen Krause
Donna Kurit
Rachel Lappen
Daniel Levin
Karen Levinsky
Toby Lewis
Irwin Lowenstein
Deborah Ratner
Barbara Robinson
Sharon Rosenbaum
Bill Rudman
Charna Sherman
Anita Siegal
Scott Sill
Marjorie Simon
Margaret Singerman
Ivan Soclof
Marilyn Soclof
Cathy Stamler
Robert Stark
Barbara Tannenbaum
Herbert Wainer
Susan Wasserman
Penni Weinberg
Elie Weiss
Judy Weiss
Trudy Wiesenberger
Ruth Wolfson
Scott Zeilinger