01/24/2019
Bringing Light to Kaliningrad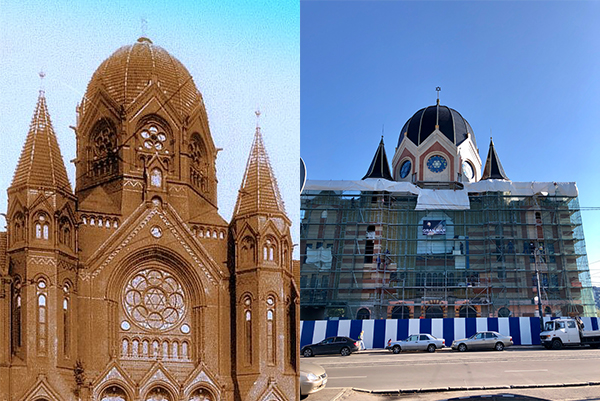 On November 9, 1938, Nazis in Germany torched synagogues, vandalized Jewish homes, schools and businesses, and killed close to 100 Jews. That horrific night has been forever known as Kristallnacht – "the night of broken glass."
One of the Jewish communities targeted that night was Königsberg, located on the Baltic Sea in between Poland and Lithuania. Amid the damage of the Nazis' wrath that night was the town's synagogue, which was burned to the ground.
By the end of World War II, Königsberg had become the domain of the Soviet Union and renamed Kaliningrad. The German people living there were forced to return to Germany and the Soviet government repopulated the periphery town of St. Petersburg with Russians. Under Soviet rule, the only sign of Judaism there that was visible for a generation was the rubble of what had been its synagogue.
Thanks to the ongoing support of the Jewish Federation of Cleveland and the diligent work of the Jewish Agency for Israel (JAFI), Kaliningrad's Jewish community is being rebuilt. Today, more than 1,500 people are reconnecting with the heritage and traditions of Judaism that were not passed down to them.
"With financial, emotional, and spiritual guidance, Jewish Cleveland has been able to bring light to the Jewish community of Kaliningrad," said Ilanit Kalir, Managing Director of International Operations at the Federation. "More people in the periphery cities are attending immersive Jewish programming. We're seeing more Russian Jewish children going to Jewish summer camp because of our support."
The rebuilding of Jewish life in Kaliningrad took a significant and symbolic step forward in November 2018. On the 80th anniversary of Kristallnacht, the community commemorated the re-opening of the synagogue – built to look as it did in 1938 when the Nazis took it from their grandparents and great-grandparents. Now, when you look at the skyline of Kaliningrad, the synagogue is once again the most prominent building.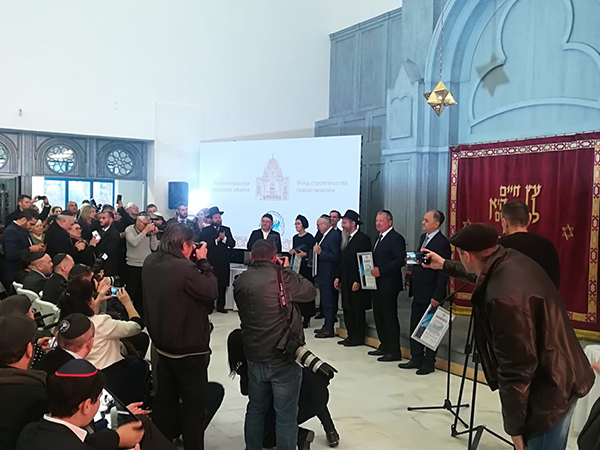 Stories like this are made possible by your support for the annual Campaign for Jewish Needs. For more information on the impact you are helping to make in St. Petersburg, Russia and its periphery cities, contact Ilanit Gerblich Kalir at ikalir@jcfcleve.org or 216-593-2815.
---
Related Items