03/18/2014
Community Relations Committee Annual Meeting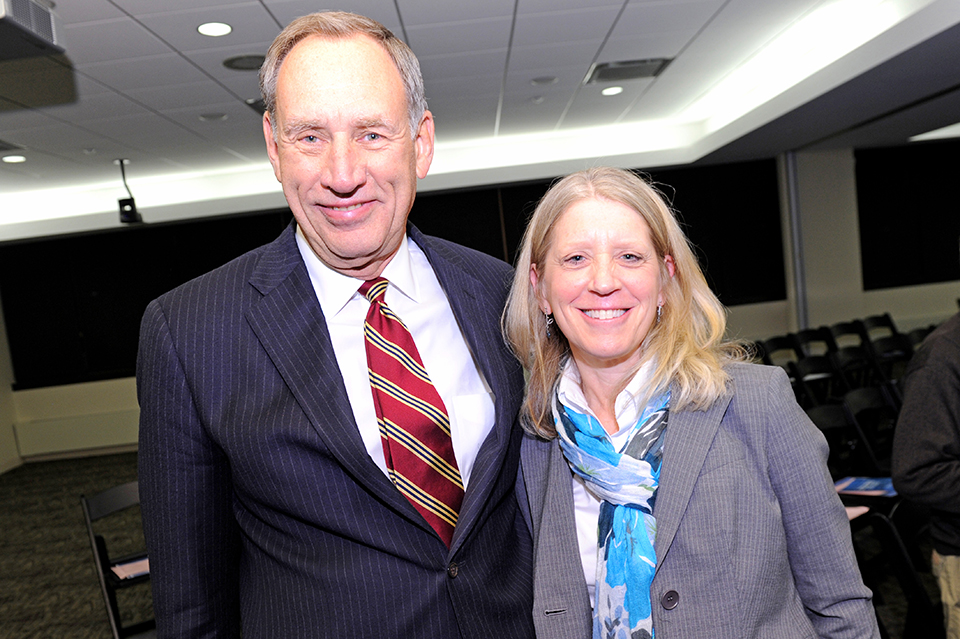 The room was buzzing with community leaders, elected officials, and our friends and families during the Community Relations Committee (CRC) Annual Meeting, last night. ​
200 people gathered to honor Warren L. Wolfson, outgoing CRC Chair, and welcome Cheryl Davis, the newly elected CRC Chair. They each spoke of the power of the collective and the great strength and capacity we have to effect positive change by working together.
Featured speaker Dr. Delos (Toby) Cosgrove, President and CEO of the Cleveland Clinic, discussed an issue important to all of us, "Healthcare in the 21st Century." He said, "It's a team event. You have to engage everybody and everybody is a caregiver." As we care for ourselves, and each other, we look forward to a meaningful year ahead.
---
Related Items