11/26/2019
Federation's Campaign Reaches $26 Million with Weeks to Go
Article reprinted with permission from Cleveland Jewish News
by JANE KAUFMAN | STAFF REPORTER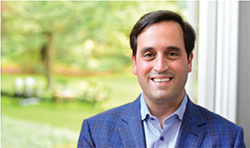 Counting down the days to the Dec. 11 closing of the 2020 Campaign for Jewish Needs, Jeffrey J. Wild said with 17 days left to raise funds, the campaign had garnered $26 million from 6,000 donors. The campaign closing event will be Dec. 11 at Fuchs Mizrachi School in Berachwood.
"The pace of this year's campaign has been very good," Wild, 2019-20 general campaign chair, told the Cleveland Jewish News Nov. 25. "There's a long way to go, a lot of dollars to raise to surpass last year, and again the community needs continue to grow tremendously."
The 2018 campaign, which Wild led as well, raised $32.7 million from more than 10,000 donors.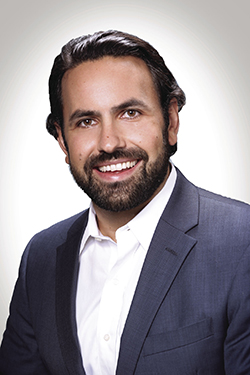 Wild said needs are greater this year, most visibly for security, which costs $3.5 million annually.
In addition, "We have more members that are living below the poverty level than they were a year ago," he said. "And many of our agencies are pointing to financial distress within the system. And while the economy is still doing well, a lot of people are feeling the pressure either because of lack of wage growth or just because the cost of living Jewishly continues to increase every single year. So those that are living the poverty line that need our assistance every single day just to provide for their basic needs continues to grow. And there's been increase in that segment of our population from last year to this year."
He cited as examples increasing agency requests from both Jewish Family Service Association and day schools for financial aid assistance.
Adam R. Jacobs will receive the 2019 Ambassador Milton A. and Roslyn Z. Wolf Young Campaigner of the Year Award. The award recognizes leadership, dedication and hard work by a young leader on behalf of the Campaign for Jewish Needs.
"Adam personifies what it means to be a young leader in our community," Wild said. "He has demonstrated a long-term commitment and to the Young Leadership Division. He has a passion for bringing new ideas to the table and he wants our community to be the best it can be for future generations."
Brunswick Companies offered a $1,000 match to young donors who for the first time contribute $1,000 or more joining the Ben Gurion Society level of giving.
Wild said the most important lesson for him in leading the campaign was learning about the generosity of Clevelanders.
"When you take the time and you make the case, when you do that, Cleveland responds," he said.
---
WHAT: Jewish Federation's 2020 Campaign Closing event
WHEN: 7 p.m. Dec. 11
WHERE: Fuchs Mizrachi School, 26600 Shaker Blvd., Beachwood
TICKETS & INFO: Visit jewishcleveland.org, email campaign@jcfcleve.org, or call 216-593-2900, ext. 740.
---
Related Items