02/07/2019
Finding the Perfect Fit in Israel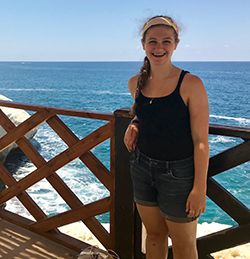 "My boss didn't see me as an intern, he saw me as part of his family."
Hannah Firestone has dreams of becoming a United States Supreme Court Judge. The Beachwood resident and Allegheny College senior started her path to fulfilling her career dreams last summer through Cleveland's Onward Israel internship program.
Onward Israel is a two-month summer internship program, supported by the Jewish Federation of Cleveland, which allows college students and recent college grads to immerse themselves in Israeli culture – living and working in Tel Aviv. Hannah found out about Onward Israel through her friend who had participated the year before. "Onward was the perfect fit for me because I needed an internship but also wanted to be in Israel and explore a new culture and my Jewish identity," she said. "The motivating factor was the amazing combination of being in Israel and having a professional internship. If I only wanted an internship, I could have gotten one at home, and if I only wanted to explore my Judaism, I could have simply done Birthright. To be able to do both simultaneously was truly the chance of a lifetime! How could I pass it up?"
Hannah's main job was as a project manager for the small, family-owned technology company, ESCROWglobal. Through this job, Hannah was able to use the legal and political science knowledge she gained through college. "I learned all about technology escrow and its legal processes. I created a new website and designed some graphics, in addition to writing articles on technology escrow practices and editing/comparing legal contracts," she said. "If I didn't know how to do something, I quickly learned. I was contributing to a company in a meaningful and productive fashion. My boss didn't see me as an intern, he saw me as an employee, or better yet, as part of his family."
Each summer, Onward Israel helps thousands of college students like Hannah and recent grads, further their careers in Cleveland, across the country, and around the world. To find out how you can find an internship through Onward Israel this summer, contact Rivki Ebner at rebner@jcfcleve.org or 216-593-2921.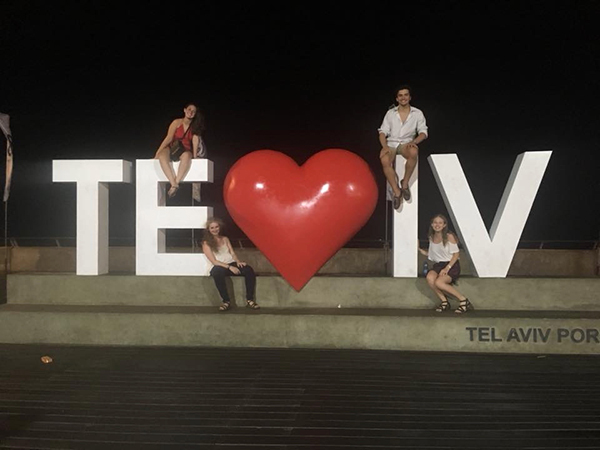 ---
---
Related Items