04/17/2015
Idan Raichel Project to rock Yom Ha'atzmaut celebration April 23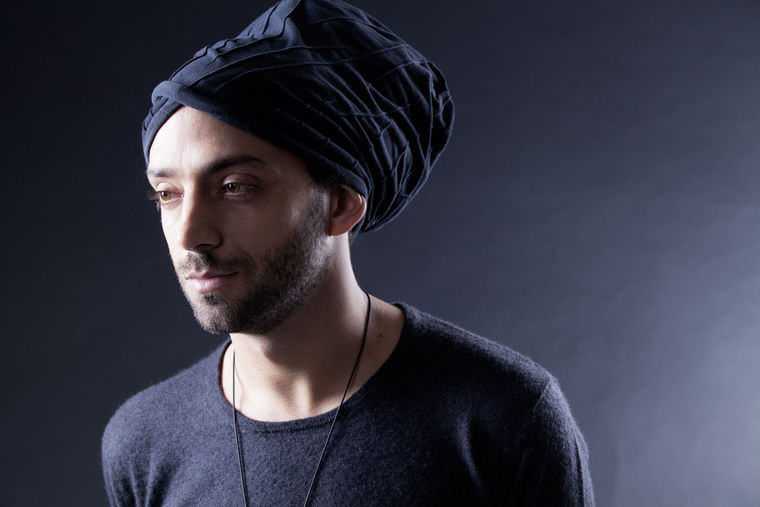 Article Reprinted with permission from Cleveland Jewish News
Israeli singer-songwriter and musician Idan Raichel recalls having a warm feeling when his band, the Idan Raichel Project, made its Cleveland debut in February 2013 at the Cleveland Museum of Art.
The Idan Raichel Project is set to return for a free concert at 8 p.m. April 23 at Park Synagogue Main in Cleveland Heights. It will highlight the Jewish Federation of Cleveland's community-wide Yom Ha'atzmaut celebration.
"I remember in Cleveland, it was a sold-out house, and coming back again makes us feel very welcome," Raichel said in a telephone interview from New York, where his band was in the midst of an East Coast tour. "It's all possible because of all the people who took this chance on the music.
"We felt very blessed that they enjoyed it and follow us. They know we are the voice of Israel, and if people remember us as the soundtrack of Israel, this is the greatest honor for us."
The Federation is partnering with more than 50 local Jewish organizations and community businesses to celebrate Israel's Independence Day. The event begins at 5:30 p.m.
Raichel, who plays keyboards, will front an eight-piece band at Park Synagogue. The band has become a global music powerhouse, but he said his music is hard to categorize.
"We see our music as Israeli music," he said. "Outside of Israel, people define it as world music.
"But I feel this music is not only for Jewish people. It's also for people from all over Cleveland to come to this event. It's a great opportunity to listen to our music in almost like a theater setting."
In concert, Raichel and his band perform in a number of different languages, including Hebrew, Moroccan, French, Arabic and Amharic – a Semitic language spoken in Ethiopia.
"It's as many languages as you would find on an Israeli street," he said.
Raichel, who lives in Tel Aviv, grew up in Kfar Saba, Israel, and began to play the accordion at age 9. He was attracted to longhair, gypsy music and tango and studied jazz piano in high school.
"When I started playing piano, I would listen to anything from Paul Simon to Tracy Chapman to Duke Ellington to Miles Davis," he said. "I also was influenced by classical music and African music."
Raichel, 37, said when he records and produces an album, he likens it to being director of a film. His co-producer is Gilad Shmueli, also the band's drummer.
"Every song is like a different scene, and for every scene, I choose a different script," he said. "Then I start casting for every scene the actors and extras.
"I always write the music, and sometimes I write the lyrics as well."
The Idan Raichel Project's latest album, "Quarter to Six," was released in 2013 and has reached triple-platinum status in Israel with sales of more than 120,000 copies.
He has toured extensively with Grammy Award-winning musician India.Arie, and he also has collaborated in recent years with pop star Alicia Keys, another Grammy Award winner.
"I'm working on my next album, but as musicians being on the road all the time, we don't have the privilege to get into the studio for five or six months and finish an album," he said.
After the concert in Cleveland, Raichel will return to Israel, where his wife, Damaris, is expecting their second child in May. They have a 16-month-old daughter, Philipa.
"I hope (the child) will not be early," he said. "I don't want to miss the birth."
The Yom Ha'atzmaut celebration is a family-friendly event in which young children can enjoy arts and crafts, balloon artists and a photo booth while learning about Israeli life and culture. The entire family can sample various kosher foods, ranging from traditional Israeli favorites like falafel to American fare such as chicken strips and french fries.
Guests can also participate in a drum circle, learn an Israeli dance and tour an Israeli shuk (marketplace), where vendors sell jewelry, exotic spices and handmade wares.
The Yiddishe Cup klezmer band will perform before the featured concert from 5:30 to 7:30 p.m.
Event co-chairs are Cindy and Michael Attias and Donell and Scott Newman.
WHAT: Jewish Federation of Cleveland's Yom Ha'atzmaut celebration
WHO: The Idan Raichel Project will perform in concert
WHEN: 5:30 to 8 p.m. April 23. The concert begins at 8.
WHERE: Park Synagogue Main, 3300 Mayfield Road, Cleveland Heights
COST: Free and open to the community
INFO: No backpacks or large purses will be allowed. Limited guaranteed seating for the concert is available online. To RSVP for the concert or other events, visit jewishcleveland.org/events.