01/05/2015
Israel's Most Memorable Moments in 2014

By Danielle, our Shlicha (Israel Emissary)
At the opening of 2015, I want to share with you the most memorable moments from Israel in 2014. It was undoubtedly a challenging year, but even in the most difficult moments, the good in our community shined through.
---
When Israel set up "Hospitals of Hope" to Combat Ebola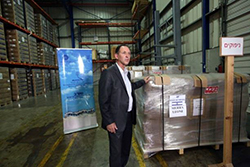 Israel sent multiple teams and two containers of medical equipment to each of the three countries hit hardest by the virus – Sierra Leone, Liberia and Guinea. The equipment included mobile clinics with beds, protective equipment, treatment carts, and everything needed to set up clinics quickly.
When Israel Celebrated with Maccabi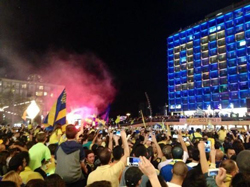 On May 18th, Israeli basketball team Maccabi Tel Aviv made history and recorded a stunning 98-86 overtime victory over Real Madrid in Milan, to claim a sixth European championship title in club history. All of Israel, from north to south, joined together in celebration.
When Hundreds of People Threw a Massive Birthday Party for a Little Girl who Suffers from Bullying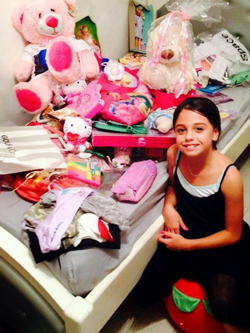 10 year-old Tehila Ajami was bullied by her classmates, up to a level where they all ignored her. When it was time for her to celebrate her 10th birthday, she decided to throw a party, but none of her classmates showed up, and she was left all alone in her birthday gown. A Facebook status posted by her mother, touched the hearts of many. A Facebook group gathering parents from across the country initiated a massive birthday party for little Tehila, attended by hundreds of strangers who wanted her to enjoy her big day.
When the Entire Jewish Community United for Three Kidnapped Boys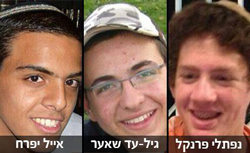 If there's one thing we remember from this year it's how the entire Jewish community, inside and outside of Israel, came together when three teenage boys; Eyal, Gilad and Naftali, were kidnapped by Hamas. Rallies were held around the world with tens of thousands of people in New York, Los Angeles, Australia, Paraguay, even Amsterdam. The mother of Naftali, Rachelle, noted on Rosh Hashanah that, "We went out searching for the boys—and we discovered ourselves." Am Yisrael Chai!
When The Entire Country Was Under Fire…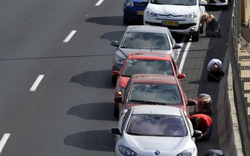 This summer Israel engaged in Operation Protective Edge in response to Hamas firing thousands of rockets at Israeli civilians. During the 50-day conflict, nearly the entire country came under fire. When a rocket is fired at Israel, sirens go off and Israelis have between 15 and 45 seconds to find shelter.
…But the Jewish People Were Undeterred By Terror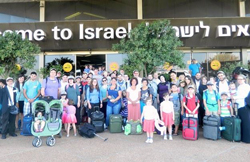 Hamas fired rockets, but hundreds Jews from around the world flocked to Israel this summer during the heaviest rocket barrages. In one trip, over 400 French Jews made their journey to Israel. Many of the new immigrants even moved into communities where rocket-fire was the heaviest.
And The Entire World Spoke Up For Israel's Right to Self-Defense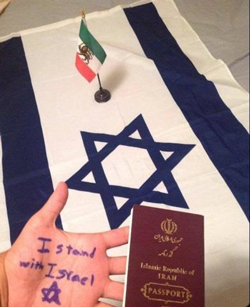 During this operation, there was a huge outpouring of support on social media. One of the most inspiring things to see was the StandWithUs passport social media campaign which received submissions from over 140 different countries and over 2500 submissions total. People from even the most unexpected countries spoke up for Israel's right to self-defense against terrorism. From Canada to Argentina to Syria to Iran, more than ever before, people around the world showed that they know Israel was in the right.
When Over 40,000 Attended the Funeral of Lone Soldier Nissim Sean Carmeli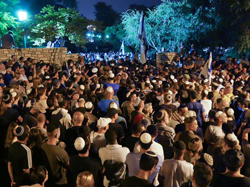 Sean gave his life for the state of Israel, but he wasn't born Israeli. Sean was a "Lone Soldier," a Jew from the diaspora who moved to Israel to serve in the army and fight for the Jewish people. Sean was from Texas and didn't have any immediate family in the state of Israel. Yet when he was buried in Israel, over 40,000 Israelis showed up to stand with his parents who flew all the way from Texas, and show that even if most of his friends and family are far away, he has the people of Israel as his brothers and sisters. Sean, you and your 63 brothers whose lives were stolen during this summer will always be in our hearts.
When Israel Went Above and Beyond to Protect Palestinians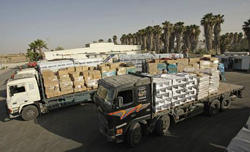 While Israel always maintains aid to both the Gaza Strip and the Palestinian communities in the West Bank, many are surprised to learn that Israel maintained the transfer of aid even during the conflict this summer. The IDF transferred 1,856 trucks carrying 40,550 tons of supplies into Gaza. 37,178 tons of foods. 1,694 tons humanitarian goods. 1,029 tons of medicine and medical supplies. Israel also set up a field hospital during this summer's operation specifically for Gazan civilians.