08/19/2019
Jewish Federation Invites Community to Make an Impact Together on 'Super Sunday'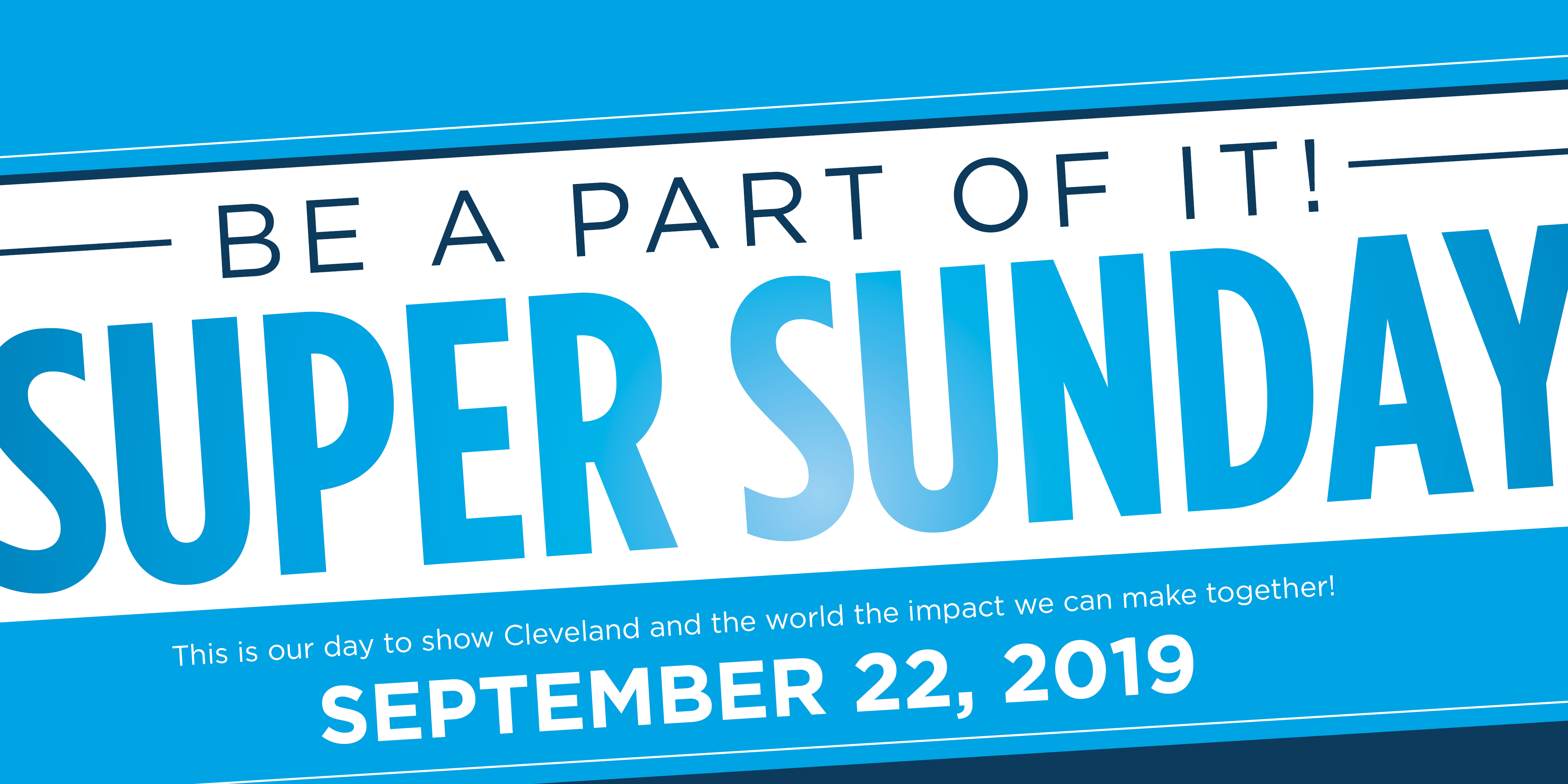 The Jewish Federation of Cleveland will host its annual 'Super Sunday' event – Jewish Cleveland's single largest one-day give-a-thon of the year – on Sunday, September 22. Funds raised will benefit the Campaign for Jewish Needs, which provides the critical dollars needed to change and improve lives in Cleveland, Israel, and around the world.
"Super Sunday is a Cleveland tradition that truly reflects what makes us one of the most caring and passionate Jewish communities in the world. Each year on Super Sunday, hundreds of volunteers come together with the singular goal of making life in our Jewish community better today and stronger in the future," said Shoshana Jacobs, Super Sunday Co-Chair. "Super Sunday is always a special day for our diverse community, filled with great kosher food, fun activities for all ages, and heartwarming moments. I look forward to seeing everyone on September 22 – either on site, online or both!"
Shoshana co-chairs this event with her husband Elliot of University Heights, Noam and Tovah Magence of Beachwood, David and Lauren Roth of Beachwood, and Stephanie and Brian Stein of Solon.
ON-SITE ATTENDEES CAN:
Join hundreds of volunteers to raise funds for the Campaign for Jewish Needs through phone calls, email, and social media
See friends and neighbors while enjoying kosher food throughout the day
Participate in activities with your kids, including a kids yoga session and a special PJ Library® event for young families to interact with the values of giving
Attend a High School Impact Party just for teens with games, food, and friendly competition
Hear real-life stories about the impact each gift makes from community members each hour
On-site participation will occur from 9 am – 7 pm on September 22 at the Jewish Federation of Cleveland's Jack, Joseph and Morton Mandel Building (25701 Science Park Drive in Beachwood).
ONLINE COMMUNITY MEMBERS CAN:
Raise awareness for Super Sunday leading up to and throughout the day by sharing personalized messages, video clips, pictures, and filters that encourage friends and family on social media to help make an impact together (visit www.campaignforjewishneeds.org/spreadtheword for Super Sunday content).
Online participation will occur for 24 hours on September 22.
Super Sunday sponsors are Benesch Attorneys at Law, KeyBank, and the Cleveland Jewish News.
To volunteer, visit www.jewishcleveland.org, email supersunday@jcfcleve.org or call 216-593-2900 x740.
---
Related Items