02/06/2018
Leaving a Lasting Legacy
A gift of insurance provides the opportunity to make a substantial legacy gift for a relatively modest outlay.
Growing up, Steve Monto absorbed the message that giving to the Jewish community was an obligation — Jewish people must care for their fellow Jews. As an adult, his experiences led him to carry out that obligation, which still remains, but is now combined with a true desire to give.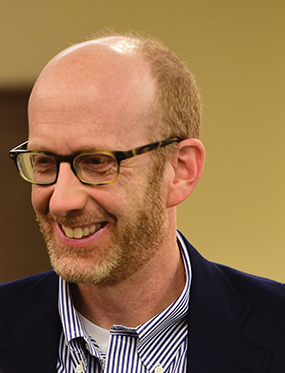 A job opportunity in finance brought Steve to Cleveland 15 years ago. At that time he had a basic understanding of the Jewish Federation of Cleveland, but was not yet involved. His connection with Federation began with an impactful mission to Israel, which led to participation in the Young Leadership Division (YLD), then the Cash Committee, Allocations Committee, and, as he says, "The rest is history!" Steve will become the Board Chair of Cleveland Hillel, a Federation beneficiary agency, in June 2018.
Steve first considered a legacy gift to Federation when the topic was raised at a National Young Leadership Cabinet meeting. Upon reflection, Steve decided that he wanted to make an impactful gift, and after consultation he determined that an insurance policy would be the best way to make that happen.
"The insurance policy was a perfect vehicle — there was a financial reason why I chose this option — I wanted to make an impactful gift but didn't have the resources to just write a check."
Steve reflected that creating the policy was simple. The advisor he worked with "handled everything in such a professional manner, he made it easy. He did a great job of explaining how it works."
When asked why Steve chose to leave his legacy gift to Federation's unrestricted endowment fund, he shared, "From my volunteer work I appreciate the importance and value of unrestricted funds. It is so hard to predict what the needs of our community will be in 50 to 100 years. Making the gift unrestricted allows the future leadership of the Cleveland Jewish community to make those decisions."
Steve hopes his gift helps the work of the Federation continue far into the future. "Federation speaks to both my heart and my head. I feel in my heart the great work of Federation's agencies. And in my head, there is the appreciation of the thoughtful planning and process of Federation which gives me a high degree of confidence that the money will be spent well and thoughtfully."
---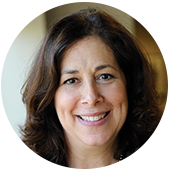 Meet Carol Wolf
For more information, contact Carol Wolf at 216-593-2805 or cwolf@jcfcleve.org.
---
Related Items