07/20/2015
Neglected Cemeteries to Get Loving Care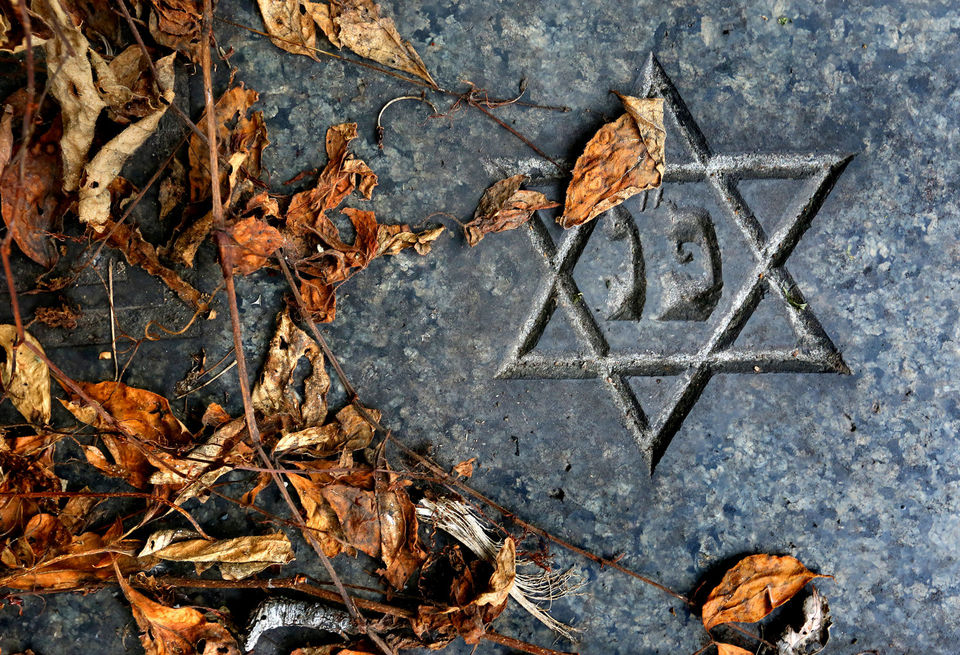 Article Reprinted with permission from Cleveland.com
By Roxanne Washington, The Plain Dealer
CLEVELAND, Ohio -- Imagine how dispiriting it would be to visit the grave of a relative only to find the gravestone toppled and engulfed in grass so tall that the name on the stone is barely legible.
"If you showed up and that was your grandmother's stone, how would you feel?" Brett Cochran asks, pointing to a gravestone laying face down at Lansing Cemetery, a Jewish burial site on East 57th Street in Slavic Village.
Cochran turns and points to three side-by-side gravestones unceremoniously decorated with a dead tree strewn across them.
"Thank goodness the tree didn't do any damage," Cochran says of the still-standing, unscratched gravestones covered with brown limbs and leaves. "That was lucky."
In Greater Cleveland there are about 69,000 graves in 16 Jewish cemeteries and three general cemeteries with Jewish sections. Many of the cemeteries, including Lansing, are in areas that once had large Jewish populations, but no longer do. These cemeteries have fallen into disrepair, plagued by overturned headstones, overgrown trees and grass, and missing fences, in part because the synagogues and the Jewish benevolent associations that maintained them no longer exist, explains Harley I. Gross.
Gross is chairman of the Jewish Federation's recently launched $3.5 million cemetery preservation campaign. Cochran, the cemetery operations manager, was hired earlier this year in anticipation of the project.
The campaign is happening because something needed to be done not only to honor the deceased, but also to make the cemeteries pleasant places to visit again, Gross said.
"The campaign will allow our community to perform one of the highest expressions of loving kindness, as those buried in the cemeteries cannot repay anyone for the kindness shown to them," he said.
If all goes as planned over the next several years, six and possibly seven cemeteries, with a total of 14,000 graves, will be transformed into neat, manicured landscapes.
Toppled headstones will be righted. Rusty chain-link fences will give way to dignified gates coated in lacquer black. Easily visible signs will announce the cemetery locations. Security lights will deter unwanted visitors at night.
To learn more or to make a contribution to the campaign, go to jewishcleveland.org. In addition to Lansing, there are five cemeteries already on the list to be repaired:
Baxter Cemetery in Slavic Village, Chesed Shel Emeth Cemetery in Brooklyn, Fir Street Cemetery in Cleveland's Detroit-Shoreway community, Harvard Cemetery in Slavic Village; the Workman's Circle section of Lincoln Cemetery in Parma.
The most Herculean restoration task will be righting the marble and granite gravestones, some of which weigh as much as 5,000 pounds, said Cochran. Some weren't properly constructed to begin with, he added.
"Each of the monuments are supposed to have a concrete foundation," Cochran said. "If the foundation wasn't done properly the gravestones will lean, lean and lean until they finally fall over. We're going to have to pick up certain monuments and move them, dig a new foundation and pour the cement, then replace the monument."
The cemeteries don't get a lot of visitors. On the day that Cochran is at Lansing, a miniature flag graces the grave of a World War II 1st lieutenant who was born on December 7, 1916 and died on D-Day, June 6, 1944.
"A month ago I was meeting with a contractor, and he happened to notice the (grave) stone," Cochran says. "It's interesting that since I talked to him, someone has come by and left the American flag."
In Jewish tradition, rather than putting flowers at a marker, a visitor left pebbles atop another gravestone at Lansing, another sign that a loved one had not forgotten the person buried there.
---
Related Items