01/22/2016
Our PEI Fellows Look Back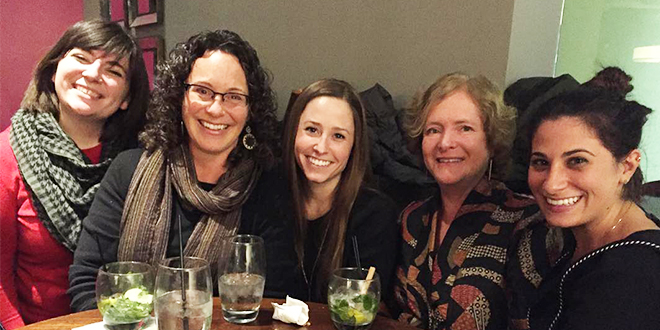 A reunion! Our Public Education Initiative (PEI) Fellows help oversee the largest literacy tutoring program in the Cleveland Metropolitan School District (CMSD) schools, helping more than 300 K-12 students in eight Cleveland schools learn how to read and write each year.
Our former fellows connected over dinner last week and shared with us their best memories from their fellowship experience, and how this has helped influence their current work.
Ethan Goodman, PEI Fellow 2014-2015
Pursuing a Masters of Public Administration at Cleveland State University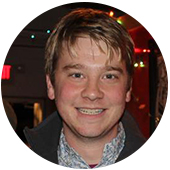 My PEI Fellowship solidified my passion to work in the education system, helping improve education policy. Because of this experience, I now have the opportunity to intern at the CMSD office next semester.
My best PEI memory: When a first grade student came running up to me to give me a hug. She had the biggest smile on her face and told me how happy she was to read with our tutors.
Talya Sterling, PEI Fellow 2013-2014
Preschool Teacher at the Mandel JCC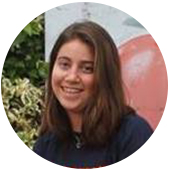 My PEI Fellowship gave me a different view on how schools work. I always wanted to be a teacher, and during my fellowship, I saw life outside the classroom and understood how the kids needed a friend who could help them beyond the classroom.
My best PEI memory: Watching the tutors and students at Buckeye Woodland work together on creating snowflakes for our bulletin board. The students were so excited to see their work go up on the board.
Alexa Shankman, PEI Fellow 2012-2013
Graduating soon with a Dual Masters in Nonprofit Organization and Social Work (MNO/MSSA) from Case Western Reserve University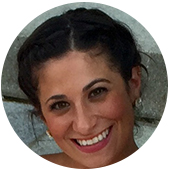 My PEI Fellowship opened my eyes to the needs within our Jewish Cleveland community, perpetuating and emphasizing the concept of tikkun olam (repairing the world), which has shaped a lifelong religious, spiritual, professional, and personal mission for how I care for my community and how I conduct my work. Without PEI, I would have never had the courage to attempt the ambitious dual Masters program.
My best PEI memory: Around Christmas when I noticed one of the tutors handing her student a wrapped gift and a candy bar. The connection between them was palpable and they hugged and laughed. It showed me how this program goes way beyond literacy and fosters healthy relationships, impacting the lives of everyone involved.
Jessica Jurcak, PEI Fellow 2011-2012
Department Assistant III at the Department of Political Science, Classics, and International Studies at Case Western Reserve University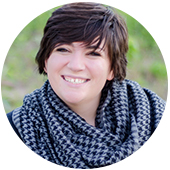 My PEI Fellowship continues to have a positive impact on my life. It not only provided me the most amazing memories and experiences, but also a variety of skills that I learned during my fellowship year. The ability to adapt quickly to the ever changing environment in the schools is something I utilize daily, even now in higher education.
My best PEI memory: The end of the year party at Bolton. It was wonderful to see all of the students interacting and celebrating with other high school students who helped make literacy cool!
Jessie Bruder, PEI Fellow 2010-2011
Director of Young Leadership Division at the Jewish Federation of Cleveland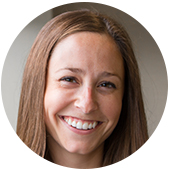 My PEI Fellowship inspired me to continue to work for the Federation and the Jewish community. I loved seeing Federation's campaign dollars in action with our volunteers and students in PEI. Now I help raise the funds and engage hundreds of young professionals in the incredibly special and humbling work we do in our community and around the world.
My best PEI memory: Taking my AmeriCorps group (PEI used to be an AmeriCorps site at the time) for a team building training session at Camp Wise. I had spent over 15 summers as a camper and staff person at Camp Wise; it was a very special experience for me to share this place, and its community-focused values, with my fellow AmeriCorps members.
---
Related Items