01/24/2019
Security Training Event Open to Entire Community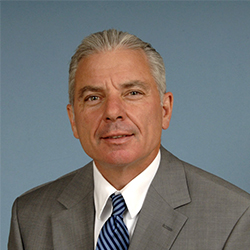 The Pittsburgh shootings and a thwarted similar plot in December outside of Toledo have propelled a free public training event for faith-based communities on Jan. 29.
The event takes place from 7 to 9 p.m. at Stonehill Auditorium at Mandel Jewish Community Center, 26001 South Woodland Road, Beachwood. To RSVP, email cleveland@adl.org.
Justin Herdman, U.S. Attorney for the Northern District of Ohio, said planning for the training began after the Oct. 27 shootings in Pittsburgh that killed 11 people at the Tree of Life Congregation and was "accelerated" following the Dec. 7 arrest of Damon Joseph of Holland, Ohio, who was accused of plotting a shooting at two synagogues.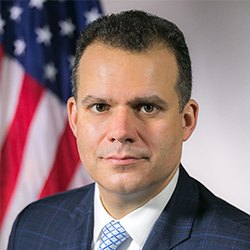 The FBI will lead an active-shooter training scenario. There will also be information about reporting hate crimes, Herdman said, as well as information about how a house of worship can best prevent violent incidents.
"It's divided into two main blocks," Herdman said. "The first one is related to personal safety and some thoughts about preparing for – if there's unfortunately an incident that involves an active shooter -- to have the audience kind of walk through a scenario-based discussion of what to do in certain instances."
Herdman said the second part of the program will be about hate crimes.
"We want to make sure there is an awareness around what a hate crime is, what potential violations of federal and state hate statutes look like," he said, "and to also make sure that the folks who are in attendance understand what they can do in the event that they are a victim of a hate crime."
He said law enforcement agencies want to respond to reports of hate crimes and stressed the importance of reporting even small amounts of information.
"We want to know if somebody has witnessed something or has been subjected to something. It could be a road rage incident. It could be something at a grocery store. It could be something at school. We just really need to know if somebody has been threatened in any way."
Herdman said there is no known immediate threat in the Greater Cleveland community.
"We want to be out in front of it," he said. "And we want to prevent it from happening. And we need everybody's assistance to do that."
Jim Hartnett, director of community wide security at the Jewish Federation of Cleveland, said he will participate in a panel about protecting houses of worship.
"We'll be talking about developing emergency plans, target hardening your facility, safety training and law enforcement intelligence sharing," he said.
Hartnett, a former FBI supervisory agent in the Cleveland office, said the most important elements to keeping a house of worship secure are effective training and heightened awareness.
"It's a huge challenge because houses of worship need to be open and assessable, but at the same time detect and deter those that might be looking to cause harm. We don't want to create a state of paranoia and live in constant fear," he said. "You need to create a culture of security awareness within your congregation, not panic," which can be done with appropriate security training from the law enforcement community, he said.
---
Related Items