08/14/2019
Spreading Chesed (Kindness) in Russia and Georgia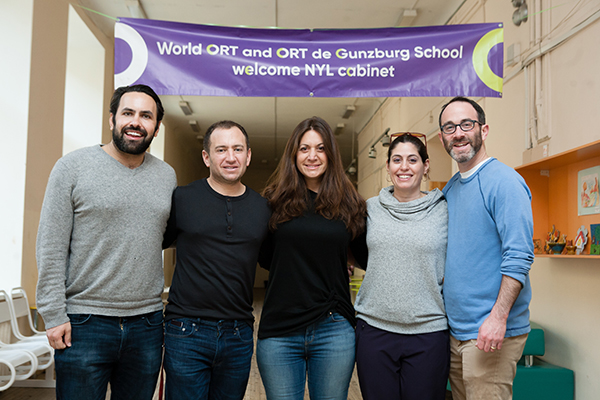 Jason and Allison Wuliger were both raised in families that instilled the values of what it means to be a leader in our Jewish community. Today, Jason is on the Federation's Board, he is Vice Chair of the Campaign for Jewish Needs, and he serves on the Security Committee as well as the Marketing & Communications Committee. Jason recently completed his six-year term on the National Young Leadership Cabinet (NYLC), the premier leadership development program of the Federation movement for young adults who have proven leadership potential and commitment to strengthening the Jewish community. Allison is currently a 3rd year member of NYLC and serves as a member of the Leadership Team as a Class Lead. She has also served as past YLD Campaign Chair, Super Sunday Co-Chair, and Women's Luncheon Co-Chair.
Cabinet is a network of young leaders and philanthropists who establish friendships across North America and stand at the forefront of innovation and change. Today, NYLC represents a top group of more than 300 young leaders from 55 local Federations. Each year, members have the opportunity to participate in a five-day retreat, various conferences, and international missions.
Jason and Allison are joined by fellow Cleveland Cabinet members Jay Chernikoff, Margaret Richards Frankel, Adam Jacobs, Shoshana Jacobs, Justin Kadis, Sam Krichevsky, David Roth, Elissa Wuliger, and Sarah Zimmerman.
Recently, Jason and Allison joined a few other members of the Cleveland cohort on a NYLC world mission study to Cleveland's sister city of St. Petersburg, Russia and Tbilisi, Georgia to see the impact our Campaign dollars are making. They reflected on what this mission meant to them.
Jason Wuliger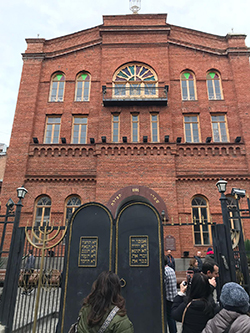 Our time in Georgia brought us closer to a Jewish community that dates back to just after the destruction of the First Temple. While Georgia has been largely tolerant of the Jewish community, a majority of Georgian Jews left after the fall of the Soviet Union for greater opportunities in Israel and beyond. Many of those who remain are dependent on our tzedekah (charity).
We explored both Tbilisi, the capital, and Gori, a city within the conflict zone with Russia and near Russian-occupied territory. The situation in Gori is extremely difficult. Economically, the city has been devastated by the conflict. The Jewish community is not immune, but through the Chesed House in Tbilisi we are providing a variety of important services, including food aid that helps to sustain our Georgian brothers and sisters.
The most moving moment of our visit was crowding into the attic of the Chesed House to watch a performance by the Jewish children of Gori. They danced traditional Georgian dances and sang songs to us in Georgian, English, and Hebrew. They closed with singing Hatikvah (Israel's national anthem). We all stood up, threw our arms around each other, and sang as one. Our emotions were overflowing, and were punctuated by the Georgian mother pointing out her four children and beaming with pride.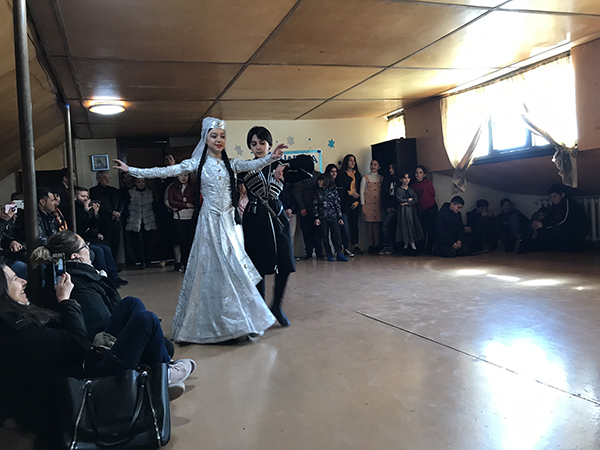 That moment highlighted that we are one. Jews separated by circumstances, language, and thousands of miles share the same heart. Just as we united in singing Hatikvah, we show our Jewish unity by supporting programs that give them a better life, provide them with hope for the future, and remind them that they are never alone.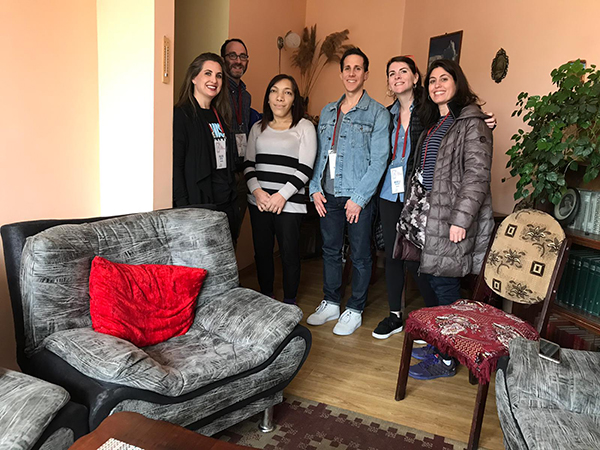 Allison Wuliger
This trip allowed me to view first-hand how the work we do at home, directly impacts our Jewish family around the world. One particularly meaningful moment happened in Tbilisi, Georgia. Georgia was one of the first diaspora communities when Jews fled persecution around the year 586. Today, approximately 5,800 Jews live in Tbilisi.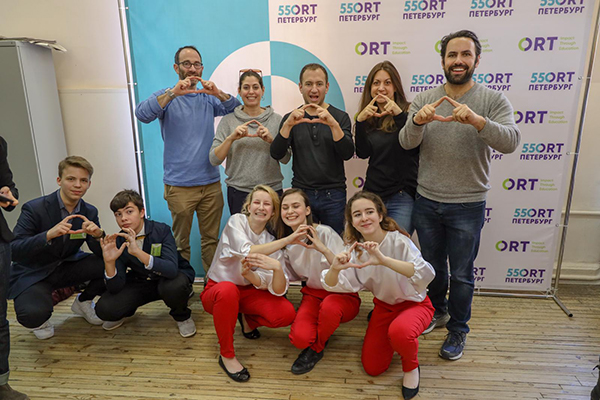 We got to meet with some of the 80 Jewish teens that attend the Jewish Agency's overnight camp in Tbilisi. We broke into small groups and got to know these extraordinary kids. My oldest child attends our own JCC overnight camp (Camp Wise) and those three weeks during the summer are the highlight of her year. I noticed several similarities between the teens I met and my own daughter. Camp kids have an incredible sense of ruach (spirit) for camp and cherish their camp friendships in a way that is unique from the friends they see every day at school.
I made a special connection with one 13 year old camper in particular, Anona. She reminded me so much of my daughter – her enthusiasm, her maturity, and quiet leadership during the small group session. It was so obvious how much this camp means to her. However, the difference between Anona and your typical American camper is that those few weeks during the summer are a lifeline to Jewish learning. When Georgia was still part of the Soviet Union, Jews knew very little about their heritage. So for young people like Anona, they are only recently learning about their faith because their own parents were not allowed to practice any religion. The Jewish Agency's camp allows these kids to learn about Jewish holidays, customs, Israel, Hebrew, and so much more!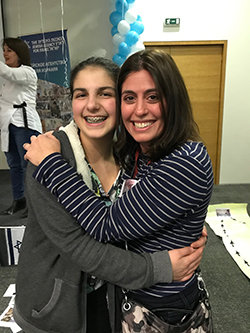 When Anona and I got a chance to talk one on one I told her how impressed I was by her and that I can tell she is a leader. We talked about her camp experience and how much she loves it. We talked about Judaism, her family, and how she is teaching her family everything she is learning about being Jewish. She is filling in the gaps for her parents and grandparents. We talked about Passover and she told me how much she loves matzah (hmmm, maybe Georgian matzah tastes different from American matzah)!
At one point during our conversation, Anona asked if she could hug me. It was an amazing feeling to connect with this young lady in Tbilisi, Georgia, so far away from Cleveland. We were bonded together through Judaism. Even though we were strangers, at that moment we knew we were mishpacha (family). I feel so proud to be making even the smallest impact in Anona's life and the lives of so many others in Georgia.
For more information on the Jewish Federations of North America's National Young Leadership Cabinet, contact Jessie Bruder at jbruder@jcfcleve.org or 216-593-2869.
---
Related Items