04/19/2019
Volunteer of the Month: Karen Brooker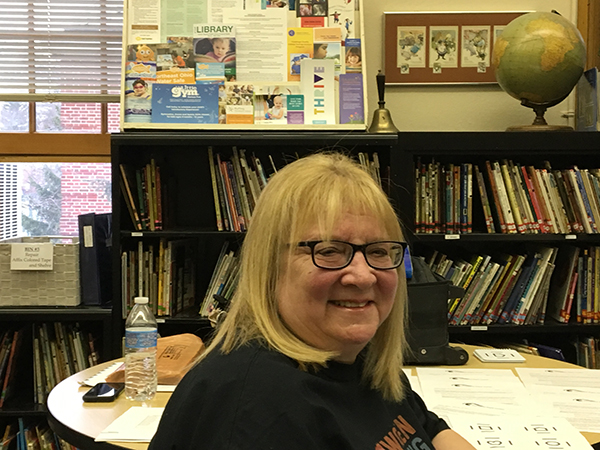 Find out how Karen Brooker is making an IMPACT! by volunteering.
Q – Why is it important for you to volunteer in the community?
For my entire life, my family instilled what tikkun olam (repairing the world) means to the people you're helping and how much doing good does for your own self. It is always important to give back to the community and help others. Judaism is all about a sense of community, and volunteering through IMPACT! allows me to feel a part of that concept.
Q – What IMPACT! volunteer opportunities have you been a part of? 
My favorite organization to volunteer for is the Cleveland Sight Center (CSC) where I have been trained to be a Preschool Vision Screener. There are 12 IMPACT! volunteers that conduct Preschool Vision Screening at Early Childhood Centers for children ages 3-5 in the Cleveland area. We quickly establish a rapport with the children and test each eye using a specific technique with equipment provided by the CSC. The findings are then given to school personnel and parents. In some cases, parents are advised to follow up with an exam by an ophthalmologist for their child. These screenings are done as a means of early intervention for sight issues.
Q – How has IMPACT! assisted you in choosing your volunteer options?
Because of the flexibility of IMPACT! volunteer opportunities, I'm able to help on my own schedule. They offer many short and long-term projects where I can volunteer in the morning or afternoon. The biggest asset has been working with the staff at the Jewish Volunteer Network. They make my volunteer experiences a joy and validate me in a way that makes me feel good about myself and my contribution.
For volunteer opportunities or more information on how you can make an IMPACT!, contact Susan Hyman at 216-593-2887 or shyman@jcfcleve.org.
Related Items