09/30/2016
What My Road Trip Taught Me
What My Road Trip Taught Me Just in Time for the High Holy Days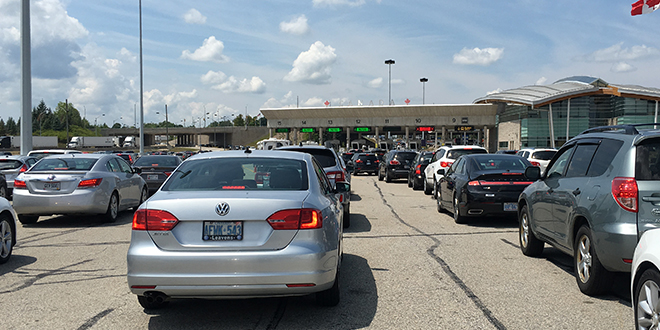 Rabbi Melinda Mersack, director of jHUB, which connects interfaith families to Jewish life in Greater Cleveland, has been chosen to participate in the Rabbis Without Borders program. Read her blog, "What My Road Trip Taught Me Just in Time for the High Holy Days," below.
Article reprinted with permission from My Jewish Learning.

My husband and I took a weekend getaway to Toronto. Crossing the Peace Bridge into Canada, it struck me how only one lane was allowing entry into the United States, while several lanes were entering Canada. I wondered, "How welcoming does it feel to those who wish to enter the United States?" I realize there are practical and security issues that went into the design of the border crossing, but I saw it as a metaphor. How often do people enter our synagogues or temples and feel truly welcomed?
To read more, visit My Jewish Learning.
---
Related Items