03/06/2019
Why We Volunteer with The Refugee Response Home Mentoring Program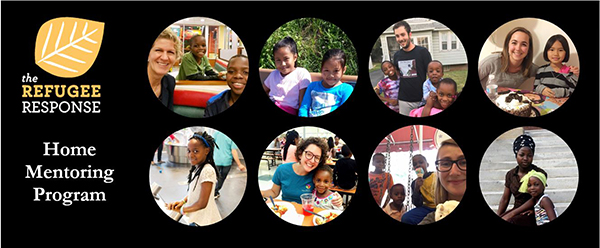 Our community cares for one another in Cleveland and around the world. In our own neighborhood, The Refugee Response Home Mentoring Program provides meaningful academic and acculturation one-on-one support to over 50 refugee students in Cleveland.
"I always tell people that [my mentee and her family] do more for me than I could ever do for them," said Brittany G., a volunteer mentor. "Through them I've learned and practiced resiliency, empathy, patience, and commitment. I would encourage others to get involved because it truly opens up your worldview. It will allow you to see outside yourself and also inside yourself in new ways. It will challenge you to be a better you. And it will give you the opportunity to make a real difference in a child's life."
Make a difference by mentoring a refugee student! As a mentor, you will offer much needed academic support, greater confidence in English language skills, and new windows into American culture and the community. Mentors form lasting relationships with refugee students, and have the opportunity for cross-cultural exchange with families from Burma, the Congo, Somalia, Syria, and others. Volunteer mentors come with diverse talents and backgrounds, with a shared commitment to make Cleveland a more welcoming place.
Volunteer Information:
Refugee Student Mentor
Become a mentor for a refugee student in Grades K-12. Mentoring takes place two hours per week in the refugee families' homes on Cleveland's West Side, including academics and other recreational activities.
Mentorships:
May 2019 – May 2020
Requirements:
Application form, formal interview, orientation session, and background check
For information on this volunteer opportunity or other opportunities, contact Susan Hyman at shyman@jcfcleve.org or 216-593-2887.
---
Related Items