04/04/2014
Yom Hashoah V'Hagvurah, Commemoration of the Holocaust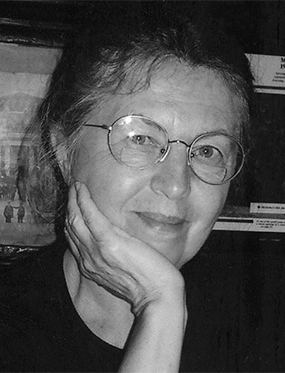 Graphic Novelist Miriam Katin to speak; community is invited
CLEVELAND – The Jewish Federation of Cleveland and the Kol Israel Foundation will partner to host Yom Hashoah V'Hagvurah, and honor those lost in the Holocaust with this year's theme, "Memory of the Holocaust: A Child's Perspective." The annual event takes place on Sunday, April 27 from 2:00-3:30 p.m. at B'nai Jeshurun Congregation, 27501 Fairmount Blvd, Pepper Pike. It is free and open to the public.
Child Holocaust survivor and graphic novelist, Miriam Katin joins us as this year's featured speaker. Born in Hungary in 1943 during WWII, Katin and her mother escaped the Nazi invasion of Budapest after staging their deaths. Katin and her family later immigrated to Israel, where she served in the Israel Defense Forces as a graphic artist, and later worked for MTV Animation and Disney Studios. At the age of 63, Katin published her first full-length graphic novel, "We Are on Our Own." Her novels based on personal experiences, including her most recent work, "Letting It Go," have touched millions around the world.
At the event, six Holocaust survivors will light memorial candles with their families by their side. A seventh candle will be lit by a World War II veteran and liberator, and an eighth candle will be lit to represent "Righteous among the nations." Children of all ages will also participate in a "March of the Generations," to signify that Jewish life after the Holocaust continues.
Attendees will hear readings by the first place winners in the Creative Arts Contest. Students in grades 6-12 in Northeast Ohio schools were invited to participate in this contest by creating original written and visual arts to incorporate this year's theme. In addition, all of the creative writing and visual arts winners will be displayed in the program booklet.
The 2014 Creative Arts Contest winners are:
Visual Arts – Middle School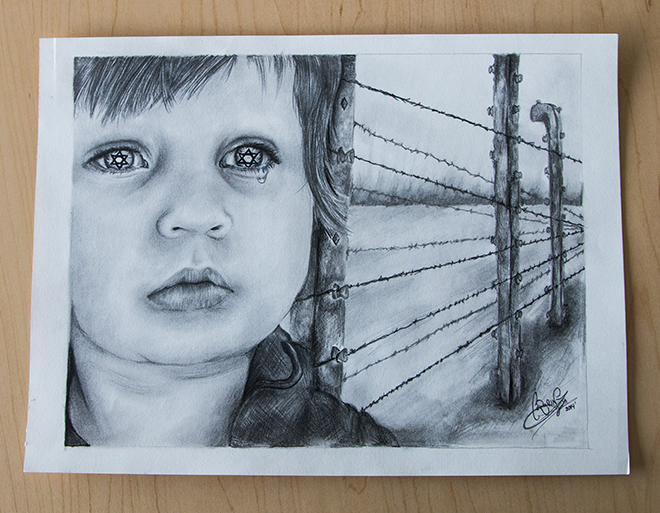 1st Place – Coralin Li, 8th Grade (Solon Middle School)
2nd Place – Jakob Bolman, 8th Grade (Gross Schechter Day School)
3rd Place – Ethan Geis, 7th Grade (Gross Schechter Day School)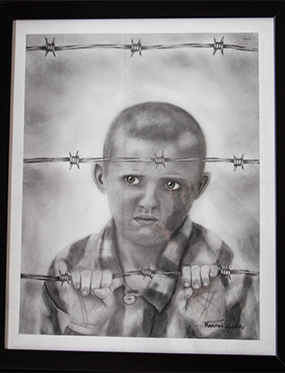 Visual Arts – High School
1st Place – Hannah Levitin, 9th Grade (Fuchs Mizrachi School)
2nd Place – Mollie Goldman, 9th Grade (Fuchs Mizrachi School)
3rd Place – Madeline Lininger, 10th Grade (James A. Garfield High School)
Creative Writing Winners – Middle School
1st Place – David Gold, 8th Grade (Gross Schechter Day School)
2nd Place – Erica Kahn, 8th Grade (Gross Schechter Day School)
3rd Place – Zach Levy, 8th Grade (Temple Israel Ner Tamid)
Creative Writing Winners – High School
1st Place – Ariana Ehrhart, 10th Grade (James A. Garfield High School)
2nd Place – Henschi Glazer, 12th Grade (Yavne High School)
3rd Place – Jordan Brown, 11th Grade (Orange High School)
---
Related Items