11/04/2016
Jewish Cleveland Hosts YLD Big Event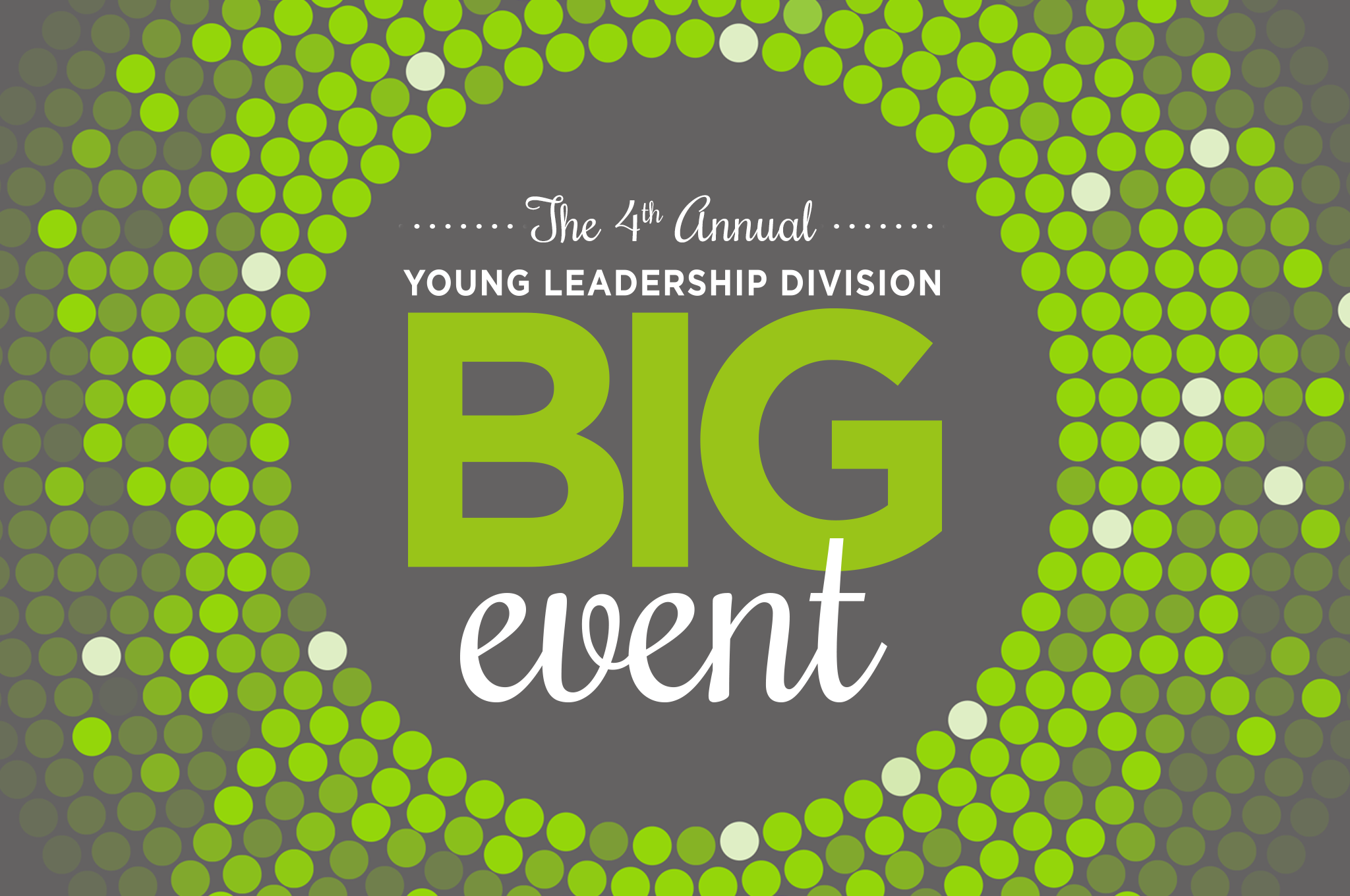 Fundraising Gala Celebrates Jewish Cleveland's Young Leaders
Something BIG is happening on Saturday, November 19! The Jewish Federation of Cleveland's Young Leadership Division (YLD) will host its fourth annual YLD Big Event, the signature fundraiser for young adults in their 20s, 30s, and 40s in support of the 2017 Campaign for Jewish Needs. All are welcome to attend the event, which begins at 8:30 p.m. on November 19 at The Westin Cleveland Downtown (777 Saint Clair Avenue NE, Cleveland, OH 44114). A private reception for Ben-Gurion Society donors who commit a minimum gift of $1,000 to the Campaign will precede the event.
"This year's YLD Big Event will be bigger than ever! We have built on our successes from past years and have planned an event that will be a great evening for young Jewish Cleveland," said Event Co-Chair Adam Hirsh. Hirsh Co-Chairs the event with his wife, Erica of Solon, alongside Abby and Adam Diamond of Chagrin Falls, Shelby and Zach Siegal of Chagrin Falls, and Donny Zigdon of Beachwood.
Guests will network during a cocktail hour and attend a presentation by local Jewish Clevelander Michelle Hirsch, who will share her personal, powerful story. Guests will also enjoy a presentation by keynote speaker Nadav Wilf, a spiritual entrepreneur who will discuss the value of self-expression, pursuing your passion, and living a life that you love. Then, attendees will experience the work of the Federation at home and around the globe with different experiences, including a Cleveland room featuring live music by Rock the House's Live Party Bank, a St. Petersburg dessert lounge, and a Tel Aviv night club with an interactive graffiti photo booth.
"I can't wait for hundreds of Jewish young adults to be together to celebrate our community and our Campaign – it's going to be a night to remember," Hirsh said.
The Federation's Campaign for Jewish Needs is the annual fundraising campaign that ensures our community's vitality and vibrancy in the year ahead. The Cleveland Jewish community is comprised of 80,000 people, and the national and international reach of the Federation encompasses tens of thousands more. Through the Campaign for Jewish Needs, people's lives are changed for the better in Cleveland, Israel, and 70 countries around the globe. 91 cents of each dollar donated goes directly to the community for programs and services.
The Federation's YLD connects young Jewish adults to each other and the community through social, volunteer, leadership, and philanthropic activities.
YLD Big Event sponsors are PNC, Rock the House, and The Westin Cleveland Downtown.
Registration cost is $65/person pre-registered and $80/person at the door. For more information or to register, visit www.jewishcleveland.org, email jbruder@jcfcleve.org or call 216-593-2869.
---
Related Items