02/22/2019
Our Pleasure and Our Privilege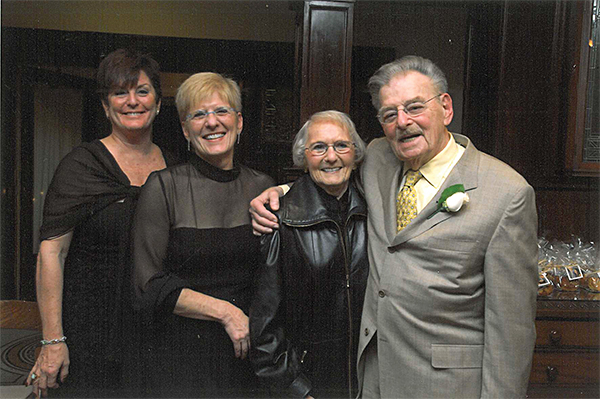 For Bonnie Marks and Carol Paull, generosity and community involvement are part of their DNA. Their parents, Elmer and Eudese Paull z"l, set the example – they always involved their children in acts of tzedakah such as "adopting" a family resettled from Egypt and cooking dinners for them or collecting items for the food bank.
Elmer and Eudie were both also leaders in the community. Elmer held leadership positions at Jewish Family Service Association (JFSA), Park Synagogue, and Montefiore. After retiring from teaching and running the Sunday School at Park, Eudie volunteered with YouthAbility – a program that offers disabled and at-risk youth volunteer service, vocational activities, and social enrichment opportunities.
The legacy of Jewish community involvement handed down by Elmer and Eudie to their children Carol and Bonnie influenced every aspect of their lives – including their professional careers. Carol, a social worker, worked at JFSA, Bellefaire JCB's JDN Early Childhood Center, and the Mandel JCC. Bonnie's career included roles at ORT and the Mandel JCC.
The Jewish Federation of Cleveland was central to the Paull Family. Carol was the head of the Young Leadership Division, Bonnie was the Campaign Chair for the Women's Philanthropy Division. They have also traveled on many meaningful Federation missions. Bonnie is currently the Chair of IMPACT! – Federation's volunteer program for adults 50+.
After Eudie passed away in 2013 and Elmer in 2015, Bonnie and Carol decided that they wanted to create an endowment fund at the Federation to honor their parents. When they first began brainstorming about their gift, they had not yet decided where they wanted to direct the funds. Before they met with Federation staff, they assumed that their gift would be designated to helping children.
However, during their first conversation about creating the endowment, they learned about the Cemetery Campaign that would honor and safeguard the dignity of previous generations by caring for Jewish cemeteries that are no longer connected to synagogues. They were moved by the idea that they could help fulfill a need that was identified by the larger Jewish community. They structured their endowment so that the first 10 years of fund distributions go to the Commission on Cemetery Preservation, and thereafter to the Unrestricted Endowment Fund.
They describe the process of establishing the endowment as "very simple." Creating the gift was "literally two or three conversations." The first meeting was about setting the priorities. The next was about how it would work, and the third meeting was signing the paperwork.
Carol shared that she was surprised that "something that is so fulfilling is so simple. It's easy, it's fun, and it's important." The sisters are filled with pride when they think about their gift and how it honors their mother and father and keeps their connection to them. In fact, they named it the Eudese and Elmer I. Paull Memorial Endowment Fund. When asked about their gift, Bonnie said, "It is our pleasure and our privilege." Carol added, "It's a core value – it's part of our core."
---
Related Items