03/11/2019
Volunteers Needed: Good Deeds Day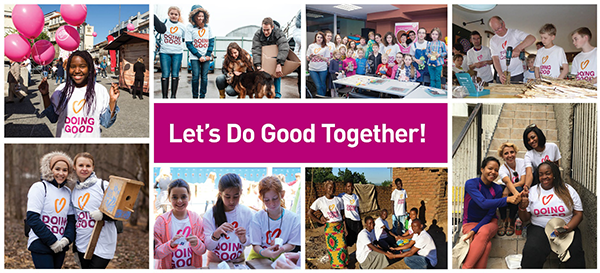 Families and individuals of all ages are invited to volunteer across Cleveland's Jewish and general community when the Jewish Federation of Cleveland's Jewish Volunteer Network takes part in Good Deeds Day on Sunday, April 7.
Volunteers can choose to volunteer at 10 different social service organizations within the Jewish and general community, including Cleveland Chesed Center, Kids' Book Bank, Ronald McDonald House, and more.
Good Deeds Day is an international day of service that was founded in Israel in 2007. In 2018, 3.5 million volunteers from 100 countries around the world came together on one day to do good and prove that anyone can make a difference.
Pre-registration is required and space is limited. To learn more or become a volunteer, visit www.jewishcleveland.org or contact Susan Hyman at shyman@jcfcleve.org or 216-593-2887.
---
Related Items