What is I-Connect?
I-Connect provides young adults in Cleveland with opportunities to experience Israel in whatever way you choose — programs that last 10 days, two months, or one year — deepening your connection to Israeli life and culture and changing your life forever, for the better.
Connect with your Jewish identity
Boost your resumé
Volunteer
Have a (low cost) adventure abroad
Learn Hebrew
Advance your career
Personal & professional development
Immerse yourself in Israeli culture
Expand your network, both in the U.S. and Israel
Tour Israel with Birthright
Birthright is a free 10-day trip to explore Israel's most remarkable tourist destinations and beyond with fellow Jewish Cleveland young adults. Spend your time hiking the rugged sites of Masada, strolling Ben Yehuda Street in downtown Jerusalem, and experiencing Tel Aviv's cosmopolitan lifestyle.
Over 750,000 participants have taken part in this life-changing experience!
Now, it's your turn!
Cleveland Birthright Israel
Contact:
Jack Fuchsman
​ jfuchsman@jewishcleveland.org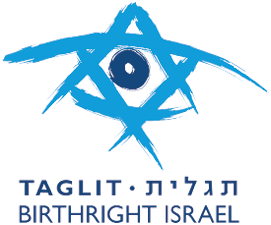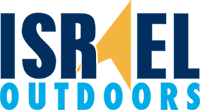 Build your resumé with Onward Israel
Onward Israel is an eight-week summer internship program for college students and recent graduates. Champion your professional development with a 4-5 day/week international internship experience in your field of study. Whatever your ambition, Israel is yours to discover.
Spend the summer connecting with your network, immerse yourself in Israeli culture, experience Tel Aviv's vibrant nightlife and beautiful beaches, and learn about important issues facing Israeli society today. Plus, the 2023 Cleveland Onward program has an added cohort of Israeli peers that will join throughout the summer and a special overnight excursion to Beit Shean, Cleveland's sister-city.
Build for your future with Summer 2023 in Israel!
Onward Israel
College students or recent graduates, with priority given to rising juniors and seniors, from or currently living in the Greater Cleveland area, who identify as Jewish.
June 7-August 1, 2023
Eight-week summer internship in your field of interest
Live like a local in the heart of Tel Aviv
Rolling applications open November 2022 through mid-March 2023
$800+ airfare
Pair your Onward program with a Birthright trip for a free flight!

Cleveland Onward Israel
Contact:
Elle Henig
​ ehenig@jewishcleveland.org
216-593-2899
Discover your passion
with Masa Israel Gap Semester or Year
Masa Israel's Gap Year fills the gap between high school and college with new life experiences. You will feel part of the fabric of the Israeli community – traveling with new friends to destination spots in the city, sipping coffee in the cafes, hiking trails in the mountains, and buying local ingredients from the market.
Travel to a part of the world where your Jewish community is warm, welcoming, and waiting for you!
Your Gap Year program awaits
Gap Year
| | |
| --- | --- |
| | College-bound high school graduates |
| | Acquire a global perspective and venture into independent living, while having an incredible Israel experience |
| | Programs are offered across Israel, from Jerusalem to Tel Aviv |
| | Semester or year-long programs |
| | Dates and cost vary per program |
| | Eligible participants will qualify for a Masa grant |

Cleveland Masa
Contact:
Elle Henig
​ ehenig@jewishcleveland.org
216-593-2899

Live & learn like a local
with Masa Israel Study Abroad
Masa Israel's Study Abroad Programs provide academic opportunities in your specific field of study at one of Israel's distinguished universities. Take in the culture and become part of a global Jewish community. With more than 150 programs available, it's easy to find the right one for you!
Return home with an impressive, international experience, a great education, and a lifelong social and professional network.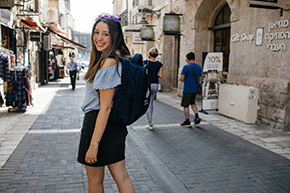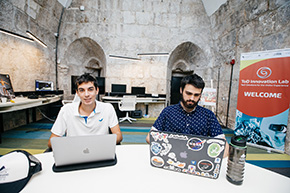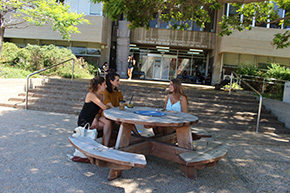 Study Abroad
| | |
| --- | --- |
| | College students, ages 19 – 35 |
| | Study at one of Israel's elite universities' undergraduate or graduate programs |
| | Diverse programming is available, from dance to international politics, at campuses across Israel |
| | Semester or year-long academic study |
| | Dates and cost vary per program |
| | Eligible participants will qualify for a Masa grant |

Cleveland Masa
Contact:
Elle Henig
​ ehenig@jewishcleveland.org
216-593-2899

Jumpstart your career
with Masa Israel Post-College
Masa Israel's Post-College programs give recent college grads and young professionals a competitive edge against fellow job seekers. Boost your resumé while living and working in Israel, a country known for its global leadership in the arts, science, and technology.
Be part of the innovation through an internship experience tailored to your timeline and talents.
Masa Israel Teaching Fellows is a 10-month fellowship for college graduates who want to make a difference. Teach English while immersing yourself in Israeli society and become an integral member of the city in which you live, teach, and volunteer.
Fellows can work in cities across Israel, but there's no place quite like Beit Shean – Cleveland's sister city – that's known for its warm, friendly, and diverse community.
Post-College
| | |
| --- | --- |
| | College graduates, ages 22 – 35 |
| | Work an entry-level job with a leading Israeli company or volunteer to make a difference in the lives of others |
| | Programs are offered across Israel, from Jerusalem to Tel Aviv to Israel's periphery cities |
| | 5 – 10 month programs in your field of interest |
| | Dates and cost vary per program |
| | Eligible participants will qualify for a Masa grant |

Cleveland Masa
Contact:
Elle Henig
​ ehenig@jewishcleveland.org
216-593-2899