Just for Teens

Meet Lauren Henkin, Your Connection to Teens in Jewish Cleveland

Our teen programming takes teens seriously, offering meaningful experiences that will influence them for a lifetime.
Our Top Stories
News that matters to teens
Upcoming Events
Join the Community!
israel.cleveland.
next (icnext)
israel.cleveland.next is a one-year program with a second-year fellowship that educates Cleveland's Jewish high school students from all denominations on the core issues of Israeli society and the geopolitical situation in Israel today.
RECRUITING 10TH, 11TH, AND 12TH GRADERS! FOR ICNEXT COHORT 12
History
The program originally began as Write on For Israel (wofi) (2008–2013) and merged with the Ambassadors for Unity program in 2014 to become icnext. The primary changes to the program in 2014 included the addition of a Mifgash host exchange with Israeli teens from Cleveland's partnership region of Beit She'an, and opportunities for participants to learn about Israel from Cleveland Shin Shinim.
Today's Program: First Year
Attend eight Sunday seminars (10am-4pm), once a month.
Learn Core Israel subjects: Zionism, history, the arts, and current issues of Israeli society and culture.
Study important Israel advocacy issues.
Connect with a teen group from Israel's Beit She'an/Emek HaMayanot region.
Israel Mission
In the middle of June, icnext embarks on the 10-day Israel learning and research mission that focuses on learning the geopolitical issues Israel is facing, and exploring contemporary Israeli society and culture. The mission also includes connecting with the Israeli teens from Beit She'an/Emek HaMayanot. During the course of the trip, participants document their experiences through blogs and photography.
Second Year
During the second year, students can:
Attend 6 hours of icnext guest speakers or other special presentations.
Contribute to ic.news, a publication of five, two-page inserts in the Cleveland Jewish News that include blogs from the Israel trip that reach the publication's entire readership.
Organize and participate in an exhibit of the group's Israel photos.
Create an Israel Advocacy-related Dvar Torah project.
Join the Israel Update Project to keep members of the group informed of current events in Israel.
Become a Stand With Us Fellow
Be part of the Teen Leadership Council (A Stand With Us style group)
The Breakdown
High School Sophomores, Juniors, and Seniors
$2,200 (financial aid is available)
Commit to attend 8 Seminars – one Sunday per month in the first year, travel to Israel for a 10-day summer experience, and lead a second year project for your community.

ISRAEL.CLEVELAND.
NEXT Contact
Tina Keller

​ 216-367-1388

Saltzman Youth Panel
This program educates students within our Jewish community about the philanthropic process and responding to Jewish and general community needs. Each year, a new Saltzman Youth Panel is comprised of 40 area high school juniors and seniors from different Jewish backgrounds. They are selected through rabbi, religious school director, youth group advisor nominations and at-large applications. Together, they make decisions about allocating up to $50,000 to worthy organizations – 85% of which is awarded to programs serving the Jewish community. Through this process they learn about community decision-making, leadership, and most importantly, tzedakah.
Please read our Saltzman Youth Panel FAQs to learn important details about the Saltzman Youth Panel experience.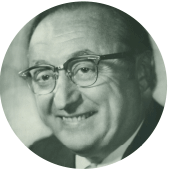 In 1998, Shirley Saltzman and her family established the Maurice Saltzman Youth Grant Program. To perpetuate the goals of the late Maurice Saltzman, a past president of the Jewish Federation, students annually learn about philanthropy and allocate funds for Jewish and general community needs. Saltzman grew up at the Jewish Orphan Home, now Bellefaire Jewish Children's Bureau, and became a generous philanthropist and community leader who cared deeply about educating the next generation of community leadership.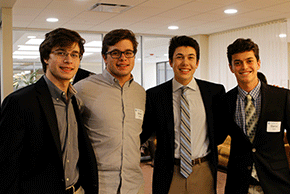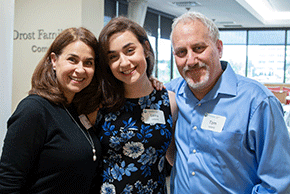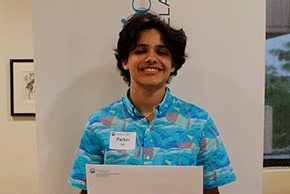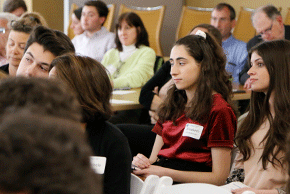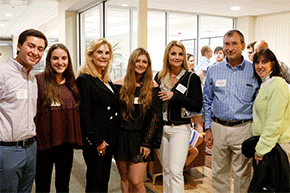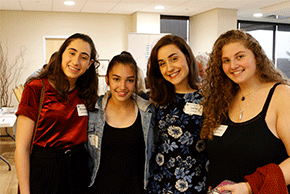 The Breakdown
High School Juniors & Seniors
No cost
Selection to the Saltzman Youth Panel is highly competitive, and participation, while very rewarding, can be demanding. Members of the Saltzman Youth Panel are expected to make their participation on the panel a priority, both for their own experience and for that of fellow panelists.

Saltzman Youth Panel Contact
Lauren Henkin
lhenkin@jewishcleveland.org

---