Jobs
We believe in the mission of our work. We believe that together, we are able to accomplish something life-changing, both for ourselves and for those around us. We work as a team. And, those who join our team, become part of one of the most respected and valued Jewish organizations in the country.
The Jewish Federation of Cleveland's Human Resources Development (HRD) is part of the Mandel Leadership Excellence Center and strives to find the best and the brightest individuals and develop them to their highest potential. HRD fulfills this role for both lay leadership and professional staff.
Benefits of Working Here
Affordable medical and dental insurance
Paid vacation, holiday, and sick days
403(b) plan
Life insurance
Long term disability
Wellness programs
Employee Assistance Program (EAP)
We offer an environmentally friendly workspace
Our building is Gold Standard LEED-Certified and we have staff initiatives to reduce our carbon footprint. From our water fixtures to our solar panels, our building was designed with the environment in mind. Our goal is to be zero-landfill, and so we recycle and compost all of our waste. If you like to bike to work, we offer special secure indoor bike parking - we even have front-row spots for our carpooling employees! Helping make the world a better place is part of our culture.
Our Human Resources Team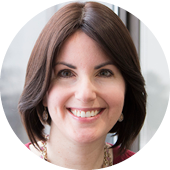 Meet Rivki Ebner, your connection for professional, technical, and internship positions
Meet Diane Fistek, your connection for administrative positions