Advocacy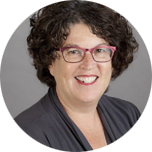 Meet Susan R. Borison, Community Relations Committee (CRC) Chair
We must work to better our community—both locally and globally—for future generations. I invite you to take action today to better our world tomorrow. Get our e-news by signing up here.
Our Top Stories
Issues that matter to our community
Upcoming Events
Join advocates from the community!
Community Relations Committee Mission
Working with people of all faiths and ethnicities to build a more just and civil society through advocacy, volunteer, and community building initiatives.
Building relationships across diverse communities
We establish collaborative relationships with other ethnic, racial, civic, and religious groups
ADLER CIVIC LEADERS
ISRAEL MISSION
brings together Cleveland's esteemed civic leaders to explore Israel's innovative approaches to community and economic development, and to create opportunities for partnership with each other and Israeli counterparts.
CRC ANNUAL MEETING AND SIDNEY Z.
VINCENT MEMORIAL LECTURE
examines a topic of broad interest to the Jewish and general community like education equity, women in STEM, and shared society efforts in Israel.
Interfaith and Intergroup
Collaboration
brings coalitions of diverse groups together to make a difference in Cleveland.

Mobilizing our community into action
We enable Jewish community members to address critical public affairs issues and to enhance the quality of life for all, based upon the Jewish values of social justice (tzedekah), repairing the world (tikkun olam), and acts of kindness (chesed).
Policy/Advocacy
Work with Federation leadership to determine how and when the Federation makes statements on public affairs issues and events.
Civil Discourse
to ensure that our community's wide array of voices and opinions can be heard with respect and that we build communication and listening skills.

Supporting Israel
We strive to increase community knowledge about Israel and
advocate for the Israeli people.
Community Support
to combat the anti-Israel Boycott, Divestment, Sanctions (BDS) movement on campus, in the community, and nationally. We also offer support to local campus Hillels as they confront anti-Israel bias.
Israel Advocacy Fellows
teaches young adults about the complexities of Israel advocacy and provides them with the tools to stand up for Israel.
Special Events
for Clevelanders of all backgrounds that celebrate, commemorate, and provide educational opportunities for the community on Israel-related topics.
CRC History
Yesterday
The CRC is one of 125 community relations committees or councils across the country. Established post-World War II to strengthen the ties of the Jewish community to the general community, the community relations field was conceived to be the antidote to another Holocaust. Since 1951, our Cleveland CRC has been an active committee and department within the Federation.
Today
The CRC is the public face of the Jewish community to the general Cleveland community. We build relationships across diverse communities, mobilize the Jewish community into action, and lead Israel education and advocacy efforts in Cleveland.
Tomorrow
Our community's future is in your hands. What will you do to make the world a better place?
Meet our CRC Staff
Aviva C. Roland
Managing Director, Community Relations (CRC)
216-593-2926 aroland@jewishcleveland.org