Just for Kids & Families

Meet Leah Taylor, Your Connection to Jewish Family Fun in Cleveland
Hi, I'm Leah! I can help you connect to the many resources available for kids & families in our Jewish community like PJ Library books, family friendly events, and more. You can reach me at ltaylor@jcfcleve.org or 216-593-2853. Get our e-news by signing up here.
Our Top Stories
News that matters to kids & families
Upcoming Events
Join the Community!

Free Books: Build your Jewish Library!
Through our PJ Library® program, we are building Jewish libraries for young families in Cleveland. If you have a child or grandchild ages birth to eight-years-old, you can enroll them to receive free Jewish books delivered to their mailbox every month with PJ Library.
4,300
Over 4,300 local Cleveland children ages 6 months to 8 years have enrolled in the PJ Library program since we launched in 2009.
100K
In just five years, 100,000+ Jewish books and CDs have been delivered to the homes of local Cleveland children for free, strengthening their Jewish connection.
80%
Nearly 80% of Cleveland families who participate in PJ Library say that receiving free books and music has increased their conversations about Judaism in their homes.
Message to Mort & Iris from Harold Grinspoon
"In our daughter's name, Debra Ann November, the PJ Library® Program sends monthly packages, delights children, connects our community, and builds a stronger future."
―Mort & Iris November
In partnership with the Jewish Federation of Cleveland and the Harold Grinspoon Foundation, PJ Library® in Cleveland is generously funded by Mort and Iris November in celebration of Debra Ann November's life.
Fun Events: Meet other Young Families!
Getting to know other young families is a great way to feel connected to our community. We hope you'll attend an upcoming event, where you can meet all kinds of Jewish families.
A few great moments captured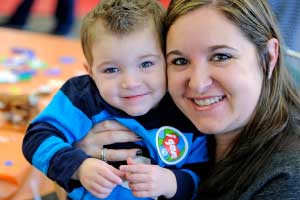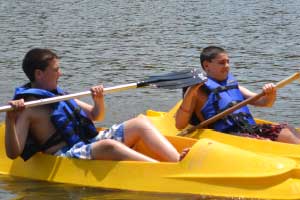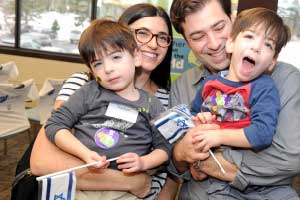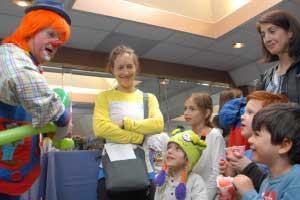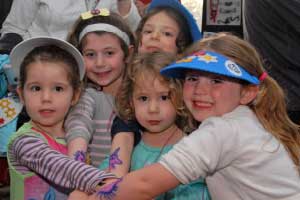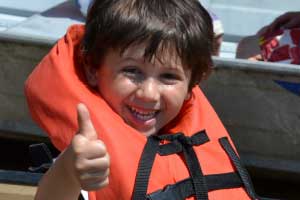 Free Gifts: Know a Baby up to 18 Months?
Know any Clevelanders with babies 12 months and younger? We hand deliver "Welcome Baby" gifts to families in Cleveland with baby supplies and information about our warm, welcoming, kid-friendly Cleveland Jewish community.
---