Volunteering to Make a Difference in Cleveland
We hope you will join us for an upcoming volunteer event. We offer one-time and ongoing opportunities for kids, families, and individuals who want to connect to the Cleveland community in a personal, powerful way. Make a difference in someone's life, beautify the community, and feel great about what you've done with your day! We hope to see you soon!
A few of our favorite volunteer events

YLDay of Caring
Jewish Clevelanders, ages 21 - 45, come together for a day of hands-on volunteering. In the last five years, hundreds of young adults have made new friends who share an interest in doing good around our community. Together, they are helping improve local lives working at non-profits around the community.
Cemetery Clean-up
There's no greater mitzvah than caring for those who came before us. Each year, hundreds of volunteers, young and old alike, honor our ancestors by raking, pruning, and beautifying Lansing Cemetery, a 120+ year old Jewish cemetery in Cleveland.
Public Education Initiative (PEI)
Our Flagship Program
We coordinate a volunteer program called Public Education Initiative (PEI) to serve needs of children in the Cleveland Metropolitan School District (CMSD) and surrounding inner ring suburbs. Volunteers of all ages, races, and faiths, connect through PEI and make positive impact on the lives of others. Our volunteers are tutors and mentors to students who come from predominantly low-income families and are less-likely to begin their schooling with basic literacy skills. We help them succeed. Volunteers commit to one hour per week during the school year, and are usually matched with the same child for the full school year. The relationships that are built are as important as the educational assistance we provide.
85%
PEI was established in 1999 at the Buckeye-Woodland School, with just 20 volunteers. Today, we work in over 8 CMSD schools. Over 85% of PEI volunteers return annually.
200+
Over 200 K-9 students learn how to read each year thanks to close to 100 PEI volunteers who are trained by reading specialists and work one-on-one with individual students.
Meet Marc, PEI Mentor
"These are great kids who are struggling in school. How can we let them be left behind in society? To have a chance, they have to be able to read."
PEI has successfully developed many community partnerships.
PEI is a member of the Literacy Cooperative of Greater Cleveland and the National Jewish Coalition for Literacy. PEI's other community partners include a range of secular and faith-based organizations that send volunteer tutors to PEI sites. These include John Carroll University, Business Volunteers Unlimited, and Volunteer Match. In addition, the program has been recognized by Eric Gordon, Superintendent of CMSD.
Meet our PEI Staff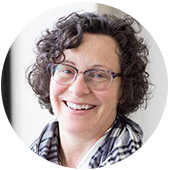 Fulfill a Wishlist
A virtual volunteer opportunity allows you to help those in need at your own pace. commitment. Especially great for school and youth groups. For more information about these volunteer opportunities contact Susan Hyman, JVN Director.
Bellefaire JCB

One Pollack Circle, 22001 Fairmount Blvd., Shaker Heights, OH 44118
View their website

Children (12 and under):
Car or train set, Rescue heroes, Puzzles, learning toys, Craft sets (coloring books, crayons,
Lego/duplo/mega blocks

Teens:
Movie theatre tickets, Bed in a Bag (twin size), Watch, Basketball, football, soccer ball, Duffle Bag
Boys & Girls Club

6114 Broadway Ave., Cleveland, OH 44127
View their website

Board Games, Folding lunch tables for meal times, New paint for area walls, Chairs for game room area, Carpet squares for entry and hall areas
Air hockey table
Cleveland Animal Protective League

1729 Willey Ave., Cleveland, OH 44113
View their website

Automatic dish washing liquid, Bleach, Canned cat & dog food-unopened, Cat/dog toys, Clean newspapers or butcher paper, Dog Grooming Tools, Laundry detergent, Paper towels, Plastic or wire dog crates, Towels/blankets
Cleveland Sight Center

1909 E. 101st St., Cleveland, OH 44106
View their website

Cut out templates used in the Early Childhood Center
Family Promise

West Side Offices
2592 West 14th St., Cleveland, OH 44113 Family Promise

East Side Offices
3470 East 152nd St., Cleveland, OH 44120
Visit their website

Bathroom linens, Comforter & sheet sets, Dish sets, Iron and Iron Board, Kitchen linens, Laundry products, New pillows, Pots and Pans, Sheet sets (Twin & full size), Silverware sets, Storage containers, Table Lamps, Vacuums
MedWish

17325 Euclid Ave., Cleveland, OH 44112
Visit their website

Ace Bandages, Antibiotic Ointment, Band-aids, Bowls, (small, medium, large), Diapers (infant, adult), Personal hygiene supplies, Powdered infant formula, Thermometers & covers, Tongue depressors, Washbasins, infant
Providence House

2050 E. 32nd St., Cleveland, OH 44113
Visit their website

Baby and Children's Items:
Baby Wash, Baby Wipes, Booster Seats, Diapers (Sizes NB – 6)

Groceries:
Applesauce, Baby & 100% fruit juice, Canned Vegetables & fruit, Cereal, Cookies, Jell-o, Oatmeal, Rice Pilaf, Raisins, Tuna Helper

Household Items:
Band-aids, Cleaning buckets, Coffee pots, Dish soap, Foil/saran wrap, Kitchen utensils, Liquid hand soap, Mixing bowls, Toilet Paper, Trash bags (Kitchen and lg.), White linens (Sheets & pillow cases - twin beds & cribs), White washcloths, White bath towels and dish towels
Ronald McDonald House of Cleveland

10415 Euclid Ave., Cleveland, OH 44106

Visit their website

Pantry:
Breakfast cereal, Cake & brownie mixes, Canned frosting, Condiments, Individually-wrapped snack foods, Instant oatmeal packets, Individually-wrapped tea bags & hot chocolate packets, Individual/microwavable quick meals, Olive oil & vegetable oil

Supplies:
Boxes of vinyl gloves—Size lg., Clorox disinfecting wipes, Dryer sheets, Liquid dishwasher soap, Multipurpose "green" cleaning solution, Non-stick scrub sponges, New compact fluorescent light bulbs, Paper bowls & paper plates (no foam), Plastic wrap & foil—large food service size rolls, Trash bags—40 gallon and 7 gallon sizes, Zippered plastic storage bags—gallon, quart, sandwich and snack sizes
The City Mission

5310 Carnegie Ave., Cleveland, OH 44103

Visit their website

Body wash, Deodorant, Disposable razors, Hair Conditioner, Hand or body lotion, Mouthwash (alcohol-free), New underwear & socks, Shaving cream, Toothpaste and toothbrush, Women's hygiene products
Baby items: disposable diapers, baby wipes, lotion, shampoo, wash, oil, powder, etc.