01/14/2016
A Bright Spot in the Coldest Days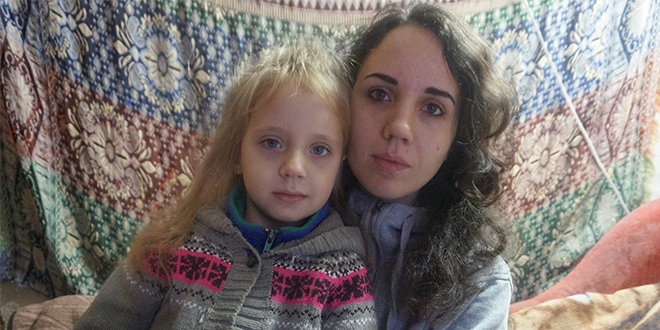 For little Valeriya, winter is the hardest time of all.
The six-year-old, who suffers from frequent colds and other medical complications, lives with her mother in a rundown shared apartment in the city of Odessa in war-struck Ukraine.
Each night, she and her mother, Marianna– a 28-year-old unemployed high school graduate and a victim of domestic abuse– share a small sofa in the corner of their tiny makeshift bedroom. Plastic bags full of clothes and shoes surround them.
If not for the assistance of Federation's international partner, the American Joint Distribution Committee (JDC), and its social welfare program, Hesed, it's hard to imagine how this mother and daughter pair would get by.
During the winter, JDC provides Valeriya and Marianna winter boots and coal for heating. Throughout the year, JDC also assists the family with food, medical help, and school supplies.
Winter assistance is crucial for survival in these parts of the former Soviet Union. Through critical partnerships with agencies like JDC in the region, our Federation is providing humanitarian aid and preparing the most vulnerable Jews for winter.
"Our family life has not been easy. The situation in Ukraine has made it even more difficult," Marianna said. "Fortunately, Hesed and the Jewish community make sure I'm not alone."
---
Related Items