07/24/2018
A Garden for the Future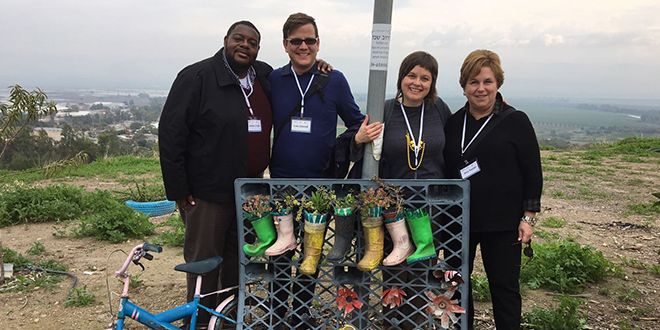 Where once lay the battered husk of an abandoned army base in the heart of Beit Shean, Israel, now grows a beautiful community garden for all to enjoy. This physical transformation is a perfect representation of the Jewish Federation's lasting impact on its sister community in Israel. It had become an eye-sore for the beautiful neighborhood across the street, ignored by the residents of the community.
Through Federation-funded Bridge to the Future (BTF), the local community was encouraged to submit proposals for innovative ways to improve the neighborhood. The opportunity to reclaim its city center energized the residents, who quickly developed local partnerships, recruited volunteers, and secured funds to establish the proposed community garden.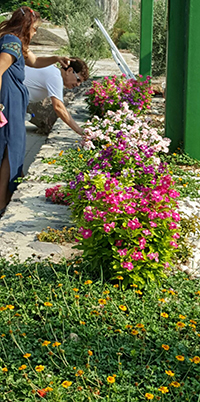 "The garden fundamentally changed the culture of the neighborhood by bringing people together and showing them that they could take responsibility for things they wanted to change in their community," said Orna Bader, BTF Development Officer.
This is one of six community gardens that BTF and the Cleveland Jewish community has helped renovate by working with residents. Today, the garden is a clean and inviting place for Beit Shean residents and visitors of the city, which recently included a group from the St. Clair Development Corporation and other Cleveland Civic Leaders.
Through these gardens, the people in Beit Shean have become more empowered and engaged in their local community and feel a sense of ownership to take responsibility in their environment. "The garden allows a space for gardeners to work, and features art from local artists," said Bader. "It serves as a focal point for community activities including Kabbalat Shabbat. It has become an example of what the collective activism of a few residents can accomplish."
For more information about Beit Shean, Israel, contact Ilanit Gerblich Kalir at ikalir@jcfcleve.org or 216-593-2815.
---
Related Items