09/02/2014
A Trip to Israel is a Must, At Least Once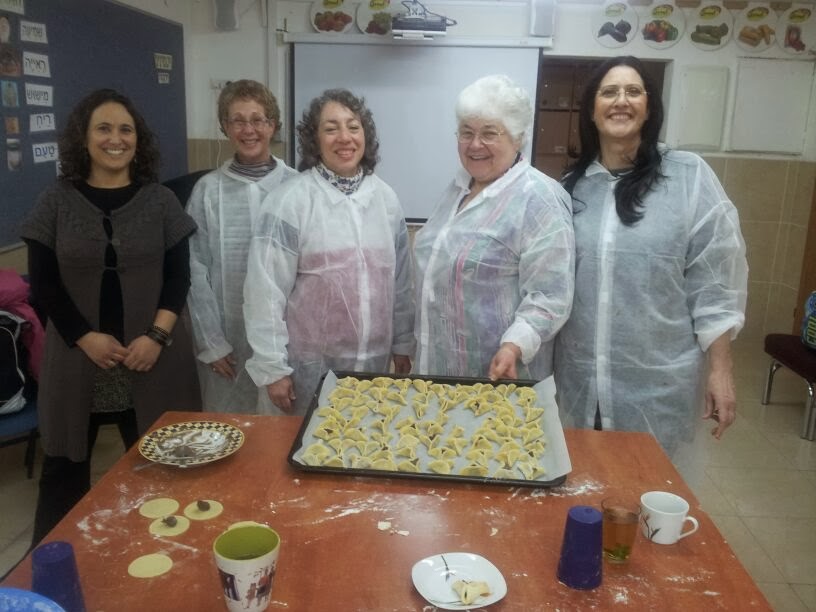 by Mabel E Koop
I visited Israel for the first time last year through a trip sponsored by the Jewish Federation of Cleveland. Together, a group of volunteers and I traveled to Beit Shean, Cleveland's sister city in Israel, to see the people, places, and organizations that the Federation helps fund. Never had any of my previous volunteer efforts been so richly rewarding.
I don't quite know what my expectations were for this, my first visit to Israel, but I was wowed. From our accommodations on an Orthodox kibbutz guest house, to the Shabbat dinners we attended, everything was simply wonderful. We got to know the families on the kibbutz so well, and we shared pictures of our respective family events, mostly grandchildren, and weddings. The warmth of the families exceeded all expectations.
Just a few of the sites not generally experienced by the traditional tourist include:
Working with special needs students at the Golani School.
Hiking Mount Gilboa to find picturesque views of the entire Beit Shean Valley, all green and beautiful. Although this view is often witnessed by tourists, it was enhanced by the expert tutorial given by our Federation guides. 
Visiting the Germachin Ethiopian Center, where we heard the inspiring story of an Ethiopian immigrant and enjoyed an authentic Ethiopian dinner.
Exploring the Kurdish Center of Yardena, followed by an authentic Kurdish dinner. I wish I could recreate the exotic blend of herbs and spices which permeated the chicken. It is worth a trip to Israel just to experience the ethnic fare of the Ethiopian and Kurdish homes.
Visiting the newborn clinic, where we learned about the Federation's ISHA (Israel Health Advancement for Women) Project.
Entry into Havat HaShomer, a special military post where they train at-risk youth to prepare them to be productive members of society. This whole project just blew me away. Hearing two personal success stories was living proof of how this program can turn someone's life around.
Attending a mezuzah-making workshop with Israeli artist Yosi Shmueli at Kibbutz Tirat Tzvi.
All told, don't miss a Federation-sponsored trip, even if you have been to Israel many times. You will see and experience people, places, and organizations you would not see during a typical tour of Israel.
A special note: I had just lost my daughter (January 11) a few weeks before the trip. The Federation presented me with a tree which we planted in her memory. My tears are falling as I write this. I was really touched. This was such a special gift from the Federation.