09/23/2016
All Aboard in Beit Shean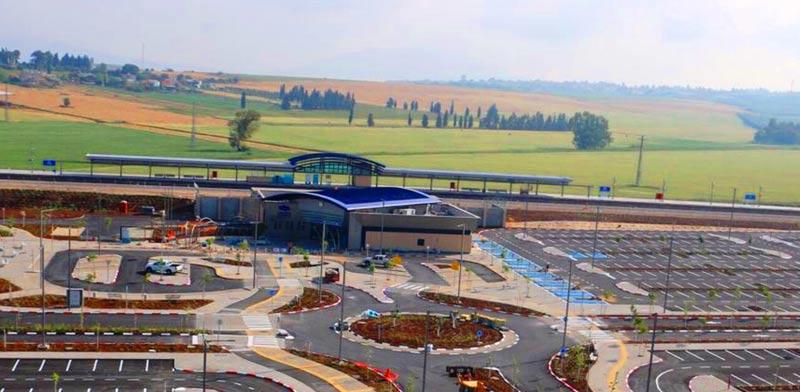 "The train arriving in a place like this is a game changer."
For 21 years, the Jewish Federation of Cleveland has been working side by side with its sister city of Beit Shean in Israel. "Cleveland's contributions have been tremendous," says Duby Rodman, CEO of Bridge to the Future (BTF), a Federation-supported community development organization in Beit Shean.
The twenty-year partnership between Cleveland and Beit Shean has resulted in many changes, as the two communities have long worked together to improve life in this multi-cultural periphery city.
According to Rodman, "Beit Shean is only a two hour drive from Tel Aviv, but it's not top of minds for Israelis."
But thanks to our Cleveland community's ongoing support and BTF's ability to assist in negotiations with government agencies, there is new infrastructure being built that connects Beit Shean to major metropolis in Israel.
This year, a commuter train station in the Valley Line Railway system was built. The train will travel from Beit Shean to several major tech and commercial centers in Israel, giving the people of Beit Shean the ability to easily travel for jobs and for the people in those major cities to easily travel to Beit Shean for tourism.
"The train arriving is a game changer," said Rodman. "We're re-branding Beit Shean, we're telling people to come here. We're contacting major employers to expose the area to their employees and encourage young families to move here."
The train's furthest destination, Haifa, is 54 minutes away, cutting commute time at least in half. Beit Shean is becoming an increasingly livable, viable and growing city. Based on research from the Technion Israel Institute of Technology in Haifa, the population growth is estimated to double in Beit Shean and Valley of Springs over the next 10 years, 43% being new residents. That means the potential for new schools, stores and jobs.
Already, multiple bus stations have been added and commercial businesses built around the new station.
"Each year an estimated 600 Clevelanders visit Beit Shean," said Ilanit Gerblich Kalir, Managing Director of International Operations. "Now, when anyone from Cleveland visits Israel, it will be easier for them to travel there and experience the unique connection we have with our sister city."
Planning a trip to Israel and want to visit Beit Shean, or just want to learn more about our sister city? Contact Ilanit Gerblich Kalir at ikalir@jcfcleve.org or 216-593-2815.
---
Related Items