09/22/2015
Final Day to See "Amnon's Workshop"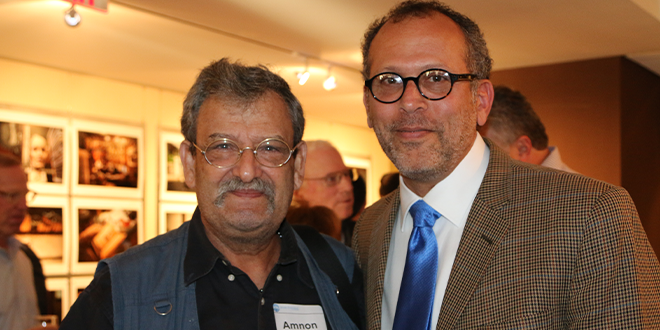 In just two short days, over 300 people have crowded into the intimate Roe Green Gallery at the Jewish Federation of Cleveland's Jack, Joseph and Morton Mandel Building to see the opening of "Amnon's Workshop," a photographic documentary featuring the work of celebrated Cleveland photographer, Daniel Levin, M.F.A.
"Amnon's Workshop" documents the work of master violin maker Amnon Weinstein as he lovingly restores stringed instruments that survived the Holocaust, even when the owners perished. It is one of myriad events being produced across Greater Cleveland as part of Violins of Hope Cleveland, a landmark project with unprecedented collaboration among seven premier non-profit organizations.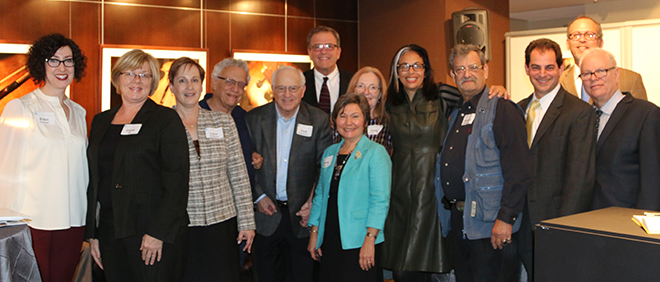 According to Roe Green, Co-Chair of the Federation's Cleveland Israel Arts Connection, which helps bring world-class Israeli arts and culture to Cleveland, "This exhibition is the only one that focuses on Amnon, the man behind Violins of Hope, and his process."
Levin credits Israel Weiner, a consultant to the project, as the inspiration for the exhibit. "When he told me all the plans for Violins of Hope, there was something about Amnon and his process and I wanted to share that with Cleveland, like you're standing in his workshop."
And, so, Levin made the plans. He travelled to Israel and spent four days with Amnon and his wife Assi, "in their two-room universe," as he describes it, documenting the master violin maker's process of restoring these special violins.
"He says you leave the dirt," said Levin. "He wants them to sound like the violins did to the original owner but at high enough quality that even The Cleveland Orchestra can play them."
The Violins of Hope will be played on September 27 by The Cleveland Orchestra to herald the opening of the Milton and Tamar Maltz Performing Arts Center at the Temple-Tifereth Israel in University Circle.  In preparation of the event, Amnon joined us in Cleveland and spoke to guests at the exhibit opening.
People gathered around him, treating him like a celebrity, shaking his hand, offering hugs, and snapping selfies. The reception was overwhelming. "I am completely shocked to see my workshop here," he said looking around the gallery. "I am feeling like I am at home here!" As guests applauded, he continued. "I feel like what you have done here is like nothing ever seen in the world. An exhibit like this about violin making I have never seen in my life. And then there are concerts and then more. I'm speechless. It's completely alive!"
The exhibition runs through November 8, with Gallery Open Houses scheduled for October 11 and November 8. To schedule group tours, email israelarts@jcfcleve.org or call 216-593-2856.
For a complete list of all Violins of Hope Cleveland events, please visit www.violinsofhopecle.org.
We invite you to view the photos from the Patron Event on our Facebook page.
A few moments captured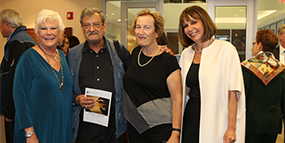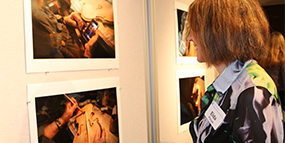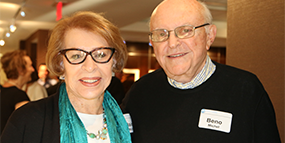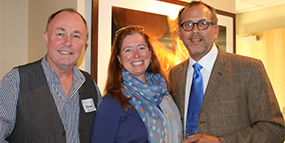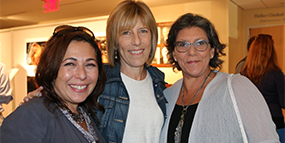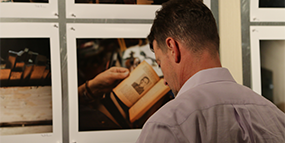 ---
Related Items