02/25/2019
Announcing "Dancing Conversation: Cultural Diplomacy"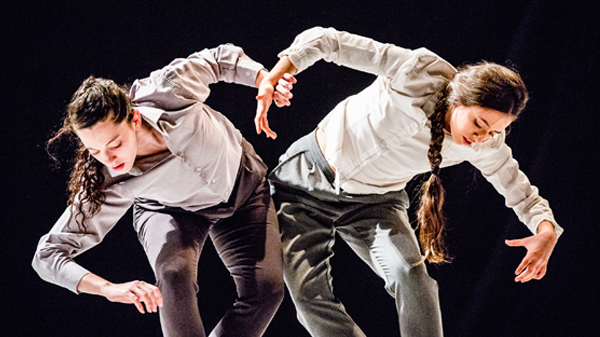 The Cleveland Israel Arts Connection, a program of the Jewish Federation of Cleveland, will host "Dancing Conversation: Cultural Diplomacy," on Thursday, March 7 at 7:00 pm at the Jewish Federation of Cleveland's Jack, Joseph and Morton Mandel Building (25701 Science Park Drive in Beachwood). Registration cost is $10/person. To register for this event, please visit www.jewishcleveland.org.
Forum attendees will hear from American and Israeli dancers and choreographers that have performed both in their native countries and abroad. They will discuss how these experiences inform their expression and in some cases, change their lives. Panelists include:
Noa Wertheim, Artistic Director, Choreographer and Co-Founder, Vertigo Dance Company
A multi-talented artist Noa Wertheim is an internationally acclaimed choreographer and dancer and a numerous award winner, including the 1998 Israel Ministry of Culture award for young choreographers, the 2003 Landau Prize for the Performing Arts and the 2012 Israel Culture Minister award for choreography.
David Shimotakahara, Executive Artistic Director and Founder, GroundWorks Dance Theatre
David Shimotakahara founded GroundWorks in 1998, determined to challenge the preconceptions about dance. His initiative is to seek collaboration and input from guest choreographers of the highest caliber and to constantly evolve the repertoire of the company. In recent years, GroundWorks has collaborated with noted Israeli choreographers Noa Zuk, Ohad Fishof, and Ronen Koresh. In 2015 David collaborated with Israeli composer Oded Zehavi to create a piece in honor of Violins of Hope.
Reneé Schreiber, Director of Performing Arts and Music, Consulate of Israel
Reneé Schreiber oversees Israeli dance, theater, classical music, and jazz for North America on behalf of the State of Israel.
Christy Bolingbroke, moderator As the Founding Executive/Artistic Director for the National Center for Choreography at The University of Akron (NCCAkron)
Christy Bolingbroke is responsible for setting the curatorial vision and sustainable business model to foster research and development in dance.
This event is part of a week-long symposium on dance, which also includes: "Let's Dance" on March 6, "Mr. Gaga" on March 8, Experiential Learning: Gaga/People on March 8, Vertigo Dance Company on March 9, and Master Classes on March 10. To register for these additional events, visit https://www.nccakron.org.
---
Related Items