01/08/2016
Apply for Summer Internship in Israel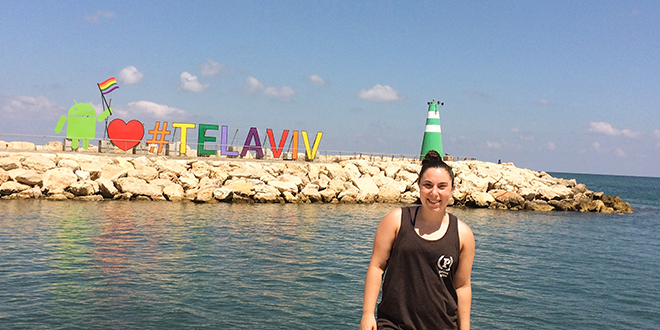 Now Available: Premiere Summer Internship Program in Israel for Young Adults
CLEVELAND – Applications are now open for Onward Israel, an eight week summer internship program in Tel Aviv for Jewish Cleveland young adults, ages 20-25. The Jewish Federation of Cleveland, in partnership with The Jewish Agency for Israel, are now selecting a small group of college juniors, seniors, and recent college graduates from Cleveland to live and intern in Tel Aviv from June 8 – August 3, 2016.
Onward Israel internships are life changing. According to Benji Trangle, a recent Onward Israel participant, his internship at GreenHouse Technologies helped develop his talent in the high-tech industry. "Through my internship, I gained new skills that I took with me when I returned home to Cleveland."
Onward Israel participants can choose an internship in the fields of high-tech, the arts, business, finance, communications, non-profit, and more. In addition, they will live in shared apartments in the heart of Tel Aviv.
"Onward Israel was my first opportunity to live independently as a young professional. My relationship with Israel has never been stronger," Trangle said.
Qualified applicants are current college students or recent college graduates, who are from the Greater Cleveland area or currently live in the Greater Cleveland area. Applicants must have had one previous, short-term Israel experience, such as Birthright or a teen travel program. Program cost is $550 plus airfare.
Limited spots are available. Rolling Admission is on a first-come, first-serve basis. To apply, visit www.onwardisrael.com. For more information about Onward Israel, contact Mirit Balkan at mbalkan@jcfcleve.org or 216.593-2921.
---
Related Items