07/11/2023
Apply Now: LEADS 2023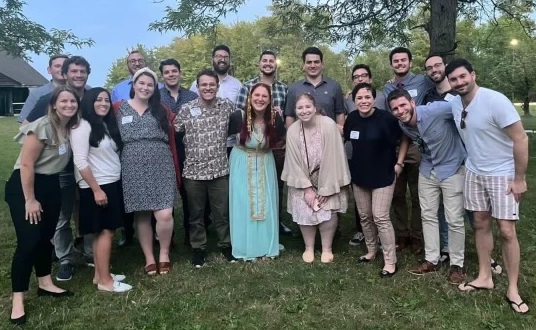 LEADS is designed to introduce young professionals between the ages of 21-45 to Young Leadership Division (YLD), the Jewish Federation of Cleveland, and the greater Jewish community. By participating in LEADS, you will have the opportunity to be a part of a cohort of young leaders who share your desire to become more involved in our strong Jewish community. Together we will explore the ways you can most effectively put your skills, passion and expertise into action in a professional and volunteer capacity.
The 2023 LEADS cohort will meet five times in August and September. Session dates are listed below. Accepted applicants are expected to attend all sessions.
Session 1 – Thursday, August 31
Session 2 – Thursday, September 7
Session 3 – Thursday, September 14
Session 4 – Thursday, September 21
Session 5 – Wednesday, September 27
LEADS is a great way to launch or continue to grow in your leadership journey. We hope you will consider applying.
Please SUBMIT YOUR APPLICATION by July 31, 2023.
Questions? Please contact Maddy Greene, YLD Associate, at mgreene@jewishcleveland.org or 216-593-2919.