09/28/2017
Artistic Impact
Article reprinted with permission from JStyle.
Jewish institutions provide arts and culture programming that draws in a wider Northeast Ohio audience.
By Amanda Koehn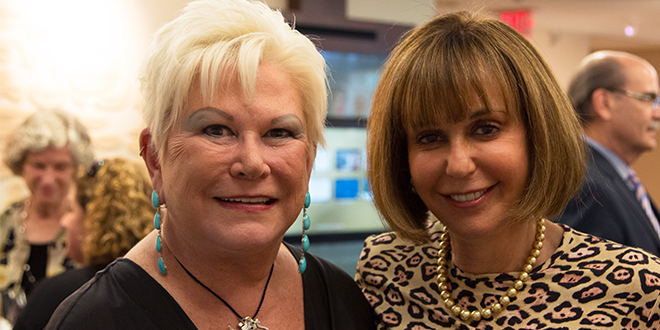 In May 2016, a one-man play, "Wrestling Jerusalem," put on by Cleveland Israel Arts Connection, the Jewish Federation of Cleveland's arts program, and Cleveland Public Theatre, had its Northeast Ohio premiere. It was about the narrator, Aaron Davidman, trying to articulate his perception of the Israeli-Palestinian conflict. He spent time traveling the Middle East to better understand it, and according to Erica Hartman-Horvitz, co-chair of CIAC, the show was about him coming to terms with the idea of "I don't know what the right answer is, I just know what I feel."
On opening night, Hartman-Horvitz says about half the audience was Jewish, the other half Muslim, and they had a moderated discussion afterward. "Basically, everybody thought it was a fair production," Hartman-Horvitz says of the play that has been performed on stages across the U.S. "Nobody thought it was pro-Israel or pro-Palestinian."
Although Hartman-Horvitz says the attendees were generally "not political people," they wanted to further the conversation after the show. As a result, a Cleveland chapter of Sisterhood of Salaam Shalom, a group that aims to fight prejudice and cultivate dialogue between Muslim and Jewish women, is now in the process of being formed.
Productions or exhibits that bring people together and involve them in discussions that may transcend barriers – and perhaps also dive deeply and messily into the matters that build those barriers – is the ideal not only for Hartman-Horvitz and CIAC but for other institutional arts and culture programming as well.
Alongside CIAC, the Maltz Museum of Jewish Heritage and the Mandel Jewish Community Center strive to engage Jewish audiences while also reaching and connecting with other Northeast Ohio communities. In the process, these staples of the Jewish community have made broad, culturally important contributions across the entire region.
Israeli Art for All
CIAC began as a pilot-program in 2008 to celebrate Israel's 60th anniversary. The Federation wanted to do something to show Northeast Ohio residents that Israel is "not only a country of technology, of war, or strife, but that it actually has a very vibrant arts and culture scene," Hartman-Horvitz says.
When developing the concept for the program, Hartman- Horvitz said she and Roe Green, the other co-chair for CIAC, knew they didn't want it to be a Jewish arts group. Rather, they wanted to focus on bringing the best Israeli arts and cultural programming to the region in a way that drew in a broader Northeast Ohio audience.
"It really doesn't help if we are only talking to Jewish people and talking about how great Israel is and the artists are," Hartman-Horvitz says.
Eventually, the pilot program turned into something permanent and was formally established in 2011. It came to include the Roe Green Gallery, which was endowed by Green and shows visual work by Israeli artists in the Federation's Jack, Joseph and Morton Mandel building in Beachwood. They also partnered with notable Cleveland arts institutions, such as The Cleveland Orchestra, DANCECleveland in Cleveland and Dobama Theatre in Cleveland Heights, for the purposes of building a larger audience and ensuring the work was of such quality that the biggest local arts organizations would stand behind it.
CIAC programs have included theater, documentaries, lectures and exhibits. One notable program was the 2015 "Violins of Hope" concert, which in partnership with the Maltz Museum of Jewish Heritage, brought violins played by Jewish musicians during the Holocaust to the museum. The violins, which were restored by Israeli violin maker Amnon Weinstein, were played by The Cleveland Orchestra during a concert at Case Western Reserve University's Maltz Performing Arts Center at The Temple-Tifereth Israel in Cleveland.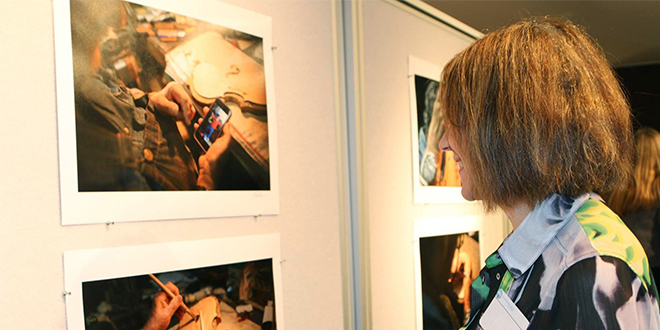 For Hartman-Horvitz, one of CIAC's goals is to explore what qualities define Israeli art.
"There are people from all over the world and people who came there under circumstances, you know, that were really horrific," she says. "And I'm trying to figure out, what it is that makes Israeli art different?"
"That's a constant unending question, and I think that's what my personal interest is."
CIAC has received funding from Cuyahoga Arts and Culture, the Cleveland-based organization that is one of the largest funders of public art in the U.S., each of the five years it applied, which Hartman-Horvitz says demonstrates the program's impact.
Karen Gahl-Mills, CEO and executive director of Cuyahoga Arts & Culture, says to receive funding, organizations' work must fit criteria that demonstrate it's in the public interest and exposes the community to new art or programs. She says they encourage culturally specific organizations to come to them with funding requests to better share their work with broader audiences – something she says Jewish institutions, including CIAC, the Maltz Museum and the Mandel JCC, have taken advantage of.
"I think the Jewish organizations, they are very organized and certainly think about what opportunities exist," Gahl-Mills says. "And we are glad to see that and be able to support them."
Jewish Lens, Larger Story
In the first few years after the Maltz Museum's founding in 2005, the museum's focus on Jewish heritage frequently included explaining, through its exhibits, the historical oppression of Jews, as well as the experience of immigrants coming to the U.S.
However, a shift happened soon thereafter. Museum leaders, including its founders Milton and Tamar Maltz, decided that if they were to focus on Jews as societal "others," there was much ground to be covered by exploring, through a Jewish lens, discrimination toward other cultural, ethnic and religious minorities.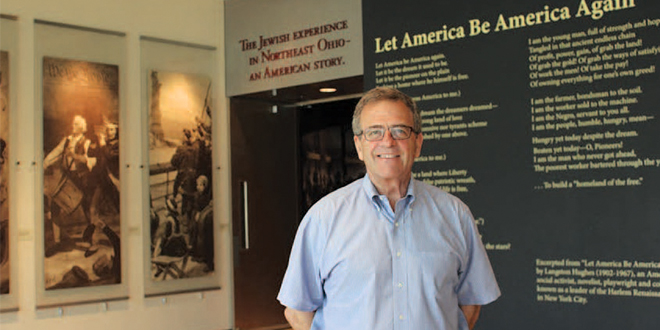 "We broadened our scope beyond the Jewish community," says Maltz Museum managing director David Schafer.
Key to that shift was establishing the "Stop the Hate" competition, an essay contest that annually draws about 3,500 submissions about experiences of bias and discrimination from students throughout Northeast Ohio. The contest solidified the museum's place as an institution that promotes diversity and tolerance, Schafer says.
That shift toward inclusion shows in the museum's admissions. In 2016, a record-setting 36,000 visitors walked through its doors – 10,000 of which were students visiting from 10 counties in Northeast Ohio.
Schafer says although there are many reasons attendance has increased, consistently developing top-tier exhibitions that highlight diverse American experiences has played a major role. One such exhibit was "This Light of Ours: Activist Photographers of the Civil Rights Era," which was on view from Sept. 29, 2016 through May 14, 2017 and featured works by nine activist photographers who documented institutional discrimination and resistance efforts during the civil rights movement.
Schafer says that exhibition's relevance to today's perpetual struggle to ensure voting rights for all, as well as its ability to draw powerful reactions and conversations from visitors, made it one of the museum's most impactful exhibits.
"Each time, someone through their lens and their life experiences, would share what it meant to them," says Schafer, adding that in a conversation with one museumgoer, he was told the exhibition was "life-changing."
"We helped tee up for the community a conversation about race in America," he says. "There's nothing more important for our community and our country to be speaking about today." Gahl-Mills also says the Maltz Museum's focus on broad immigrant and diverse experiences in the U.S. may be something that sets it apart from other Jewish arts and culture institutions, nationally or internationally.
"I think you can see yourself in that museum whether or not you claim that faith. (Whether) your family came from Europe or immigrated (from the South to Northeast Ohio) as part of the Great Migration, I think there are ways to see yourself (there)," she says.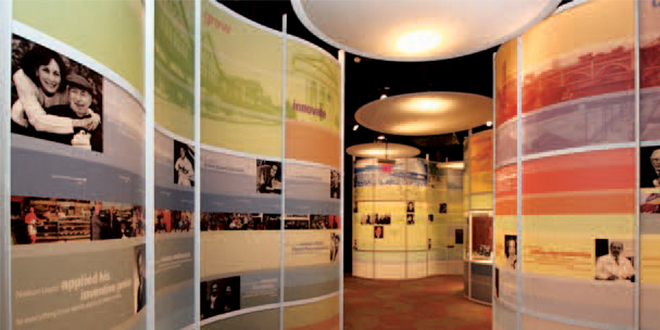 Additionally, among other Jewish cultural mainstays, like hosting theatrical productions from playwright Faye Sholiton's Interplay Jewish Theatre, the Maltz Museum is gearing up for another exhibition that will challenge visitors to think about the history of discrimination in the U.S.
"Beyond Chicken Soup: Jews and Medicine in America," to open Oct. 10, will feature more than 200 artifacts, photos, documents and lms that show how Jews throughout 20th century used medicine as a platform to overcome anti-Semitism. Schafer and Dahlia Fisher, the museum's director of strategic marketing and communications, agree that like past exhibitions, this one will provide a Jewish lens through which stories relevant to many cultural groups who've faced oppression are told.
"(The) story we are telling at any time is about the human condition and the struggle and perseverance," Fisher says.
Parking Lot Conversations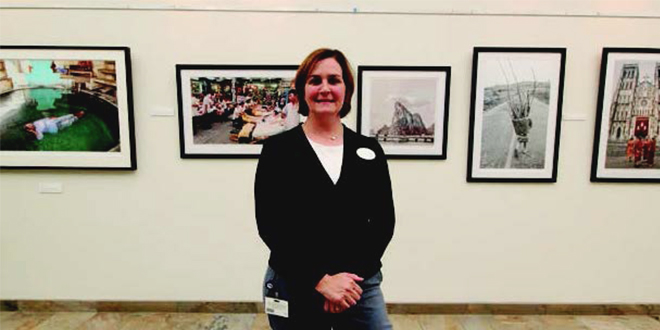 Since the Mandel JCC was founded in 1948, arts programming has always had a place, says Deborah Bobrow, the Mandel JCC's arts and culture director.
"I think what sets us apart from just a fitness center is the fact that we are a place where people gather – and art is something that is for all ages," she says. "It's universal." Initially, a program called Yiddish Theatre was a major part of its arts programming, but ended when the JCC moved to its current location in Beachwood. However, Bobrow says art and culture remained important to the core of the Mandel JCC's mission, and the organization has found new ways to incorporate arts in its programming, primarily through its annual Cleveland Jewish FilmFest, Cleveland Jewish Book Festival and J-Show, a juried art show and sale held each fall.
The FilmFest, which runs from Sept. 7-17 and is now in its 11th year, will feature almost 30 films at eight venues. Bobrow says although all the films have a Jewish focus, the fest regularly attracts people from all facets of the Northeast Ohio community who connect to the universal struggles portrayed in the films.
"I think there's a real interest in learning about the Jewish experience through film and seeing that expression from all over the world," she says.
About 6,500 people attended in 2016, whereas the first year they saw only 1,500 people, according to Bobrow.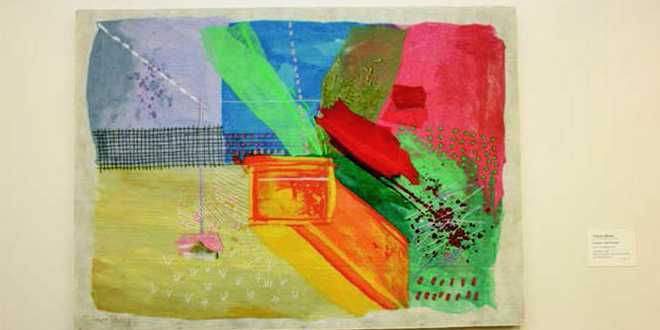 The J-Show, which takes place this year from Sept. 18 to Nov. 21, features visual artwork from both amateurs and professionals in the community. Then, from Nov. 5-20, the book festival, now in its 18th year, will run. Each year, the Mandel JCC chooses a selection of books and authors to highlight, and this year the keynote speaker will be NBC News political director and "Meet the Press" host Chuck Todd, who in 2014 wrote "The Stranger: Barack Obama in the White House."
Bobrow says it's important that the books chosen for the festival, as well as art and film for the J-Show and film fest, respectively, be conversation starters.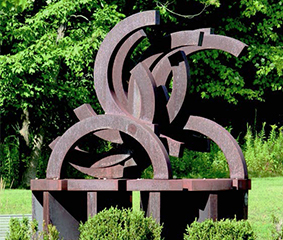 "Parking lot conversations are my favorite – when people, even if they don't like a movie, even if they don't like a speaker, hopefully they learn something new or they heard a different perspective, or they want to learn more," Bobrow says.
Moreover, diverse perspectives contribute to the best conversations and, like the Maltz Museum and CIAC, the Mandel JCC aims to attract people from throughout Northeast Ohio to its programming.
Bobrow says each year the film fest seeks reflective commentary from attendees. She shares one message she got that stuck with her: "I am Catholic and my friend who joined is Methodist. We were joined by a Baptist last year. … We really enjoyed it and hope to attend next year as well. Nice program."
---
Related Items