05/04/2017
At-Risk Youth Becomes IDF Officer
Gilad Benayahou wasn't supposed to join the Israel Defense Forces (IDF).
He had to convince the IDF to take him and was accepted after a long struggle based on the condition that he'll do his basic training in Havat Hashomer. From there he continued to the paratrooper's brigade, became a squad commander, and an officer.
After a week in the Jewish community of Cleveland, during which everyone was touched by his infectious personality, Benayahou, the son of educators from Jerusalem, the eldest of eight siblings, alumni of Havat Hashomer, and a platoon commander in the IDF- offers his own Havat Hashomer pin to Steve Hoffman, President of the Jewish Federation of Cleveland - one of the pioneers and initiators of the long-year connection with the base.
One photo says it all in a nutshell.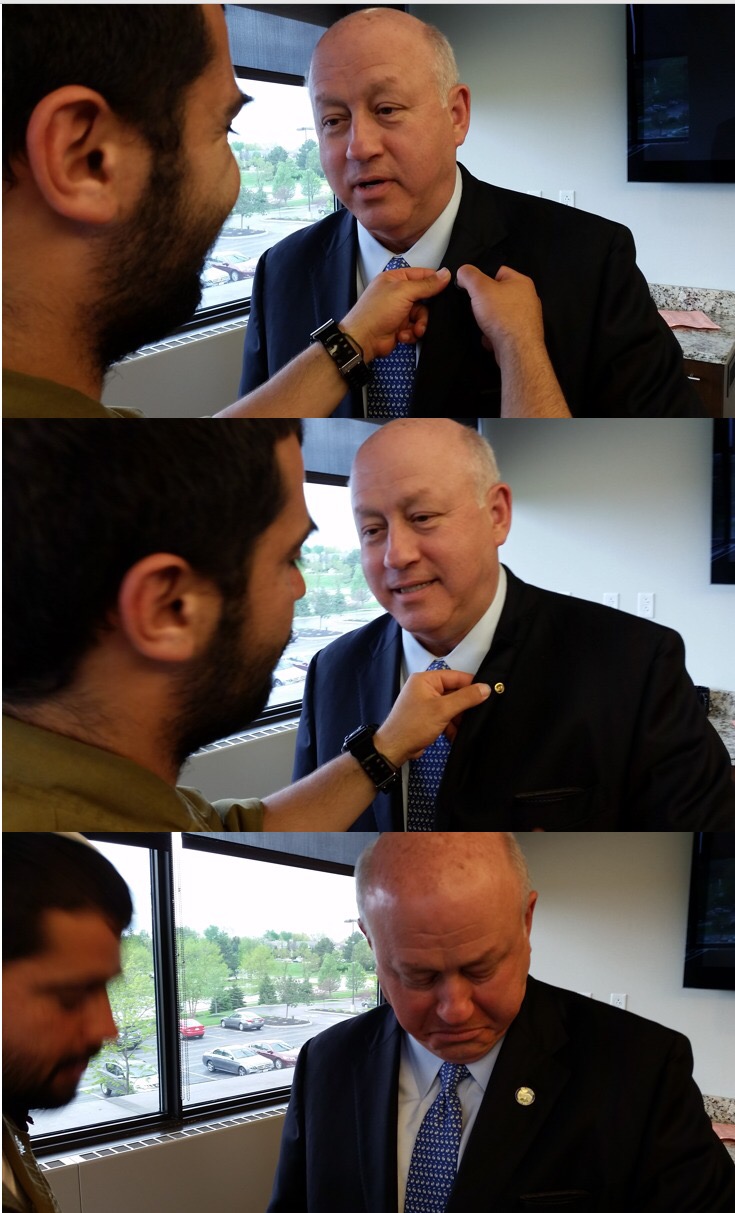 ---
Related Items