03/27/2020
Be Strong and We Will Strengthen Each Other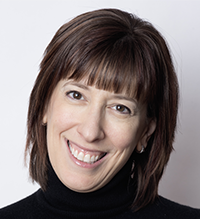 Although it's only the end of March, we are faced with an "Elul" moment – a time for introspection – in Ohio. Earlier this week, Governor DeWine shared that every night he asks himself if he's done enough. He then posed the question to the rest of us, "have we done everything that we can to stop this?" With that question, I felt myself transported six months into the future – into the days of reflection (yamim noraim) – between Rosh Hashana and Yom Kippur. Have we done enough – as a community? As a family? As individuals?
During the past three weeks, your Jewish community – Federation, agencies, schools and other community partners – have demonstrated strength, caring, and a resolve to work together to face the coronavirus and its impact on our community. Thanks to the collaborative efforts of professionals and volunteers throughout Jewish Cleveland, food is getting to the hungry, care is reaching the elderly, support is being provided to those with financial challenges – the list goes on and on.
At a time when many organizations and businesses have temporarily closed, your community is open. And we want to hear from you. What are your questions and concerns? What is on your mind? How else can we strengthen each other right now? How else can we help to support you and those that you care about?
For example, because many of you have asked for help managing the anxiety parents and kids are feeling today, on Monday, March 30, we will be hosting a webinar with Dr. Suzanne Schneps, a clinical psychologist, and Jeffrey Lox, the executive director of Bellefaire JCB. Likewise, many of you have volunteered to help others. So, we are creating more virtual volunteer opportunities – from friendly calls to help older adults feel less isolated, to hosting a story time for children, to providing homework assistance. We'll be sharing more information on all of these and more in the days and weeks to come.
No individual, family or group is in this alone or operating in isolation. We are all interconnected. Working together, our strength and resilience is magnified exponentially. Over the upcoming weeks and months, we are going to better understand the timeline and impact on individuals, families, and organizations that we care about. As needs evolve, so too will our community response.
If you or someone you know is in need of assistance, big or small, or simply want someone to talk with – please call Access Jewish Cleveland at 216-292-INFO.
There is a challenging road ahead of us. By taking care of ourselves as individuals and families – our community will be strengthened – chazak, chazak v'nitchazak (be strong, be strong and we will strengthen each other). We are here for you – and we will get through this together, as a community.
Stay home, stay healthy, and stay in touch.
Shabbat Shalom,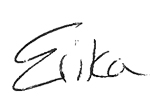 Erika B. Rudin-Luria
President
p.s.: If you weren't able to join us last Sunday for the discussion about how to safely celebrate Passover during the coronavirus pandemic, you can find a replay of it here.