02/22/2016
Become a Masa Israel Teaching Fellow
Become a Masa Israel Teaching Fellow (MITF)! Teach English to students in Israel and spend one year immersed in an authentic, small Israeli city.
WHO
Are you a college senior who's suddenly realizing that graduation is around the corner? Are you a recent college grad, looking to travel the world and make an impact in the lives of others? If you're between the ages of 22-29, then becoming a Masa Israel Teaching Fellow could be the perfect opportunity for you!
NEW THIS YEAR: Are you a certified teacher? Become a Masa Israel Teaching Fellow and earn a monthly compensation and teach your own class!
WHAT
MITF is on a 10-month post-college volunteer program where exemplary college grads teach English to Israeli students. Looking to build your resume, make an impact, and change lives? MITF provides all of that and more!
WHERE
There are many communities that fellows can choose from when deciding to become a MITF, but no other city compares to Beit Shean. Beit Shean is located in northern Israel, near the Jordanian border. Its diverse local community is known for its warmth, hospitality, and familial atmosphere. You'll be welcomed with open arms as a MITF in Beit Shean!
Former MITF Emma Zoghlin loved working in Beit Shean!
"Working in a smaller community allows us as Teaching Fellows to have a powerful impact on those we work with directly as well as the community at large...People in Beit She'an are exceedingly welcoming and always make us feel at home. The city's majority Sephardic population also provides us the chance to learn about new cultures and religious practices. Overall, I could not be more satisfied with my choice to come to Beit She'an as an Israel Teaching Fellow."
Read more about the Israel Teaching Fellow experience in Beit Shean.
Additional communities include Ashdod, Be'er Sheva, Nazareth, Ramle-Lod, Rehovot, Rishon Lezion, and more.
WHEN
Program Dates: September 2017 – June 2018
WHY
This is your chance to change your life, and impact others. As a Masa Israel Teaching Fellow, you will work hands-on with students to teach English in a small group setting. You'll work day-to-day with Israeli elementary and middle school students, and make a real difference.
Check out what a typical day looks like for a Masa Israel Teaching Fellow:
9:00 a.m. English Tutoring at "Ramabm" Elementary school. The kids are so excited to see us! The school is warm and welcoming…students even use their teacher's first name.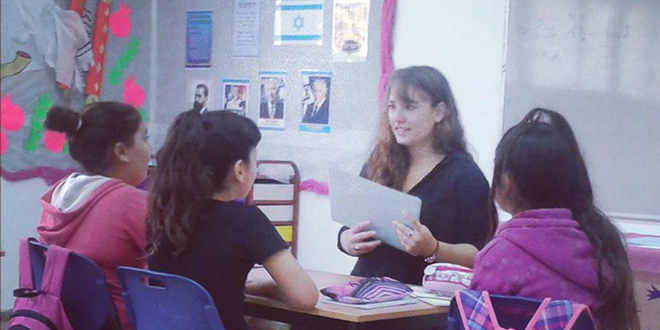 12:00 p.m. Hafsaka Peila (active recess) is the best time to have fun with our students. We do Aerobics outside together, we teach them songs, and engage in any other activitiy that will help the students improve their English skills. Here we made candy shish kababs.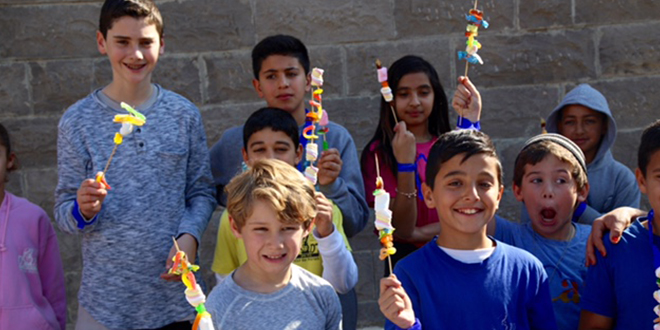 4:00 p.m. Each of us has a host family here, but Etty, one of our "Moms" is really outstanding. She's pictured here teaching us the secret techniques of cutting a real Israeli salad, katan katan (which means: cut the vegetables really small)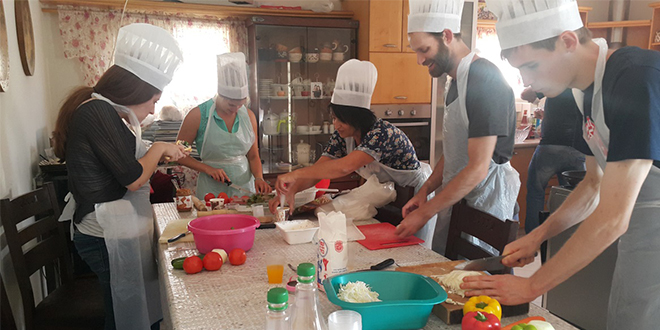 7:00 p.m. Beit Shean is a tiny town, so you can basically walk or bike everywhere. In the evening. When it cools down, everyone sits outside, or we walk together to the recreation center.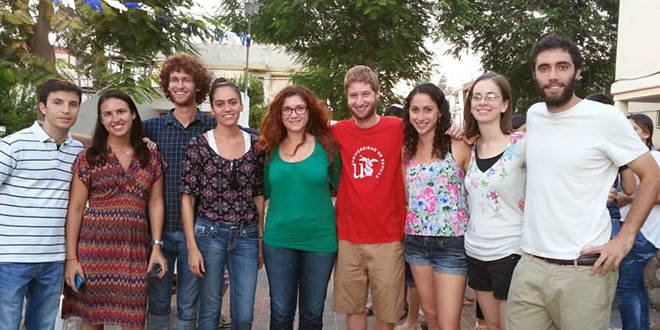 Friday at 4:00 p.m. The weekend has arrived! We enjoy the amazing nature that surrounds us in the Valley of Spring's region. We hike a lot and swim in the Sachne (selected by 'Time' magazine as one of twenty sites around the world worthy of a detour)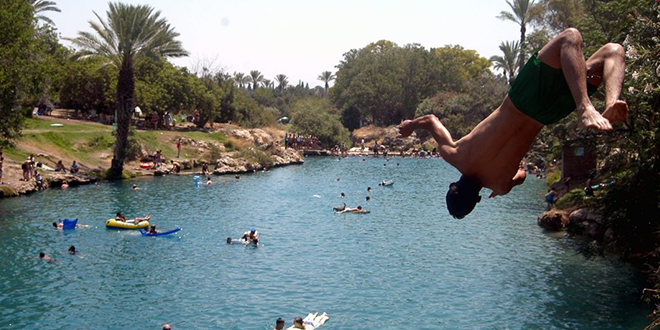 Here we are taking a tour on the Bar-Ofan (Bike-Bar). Talk about Israeli technology; paddling creates electricity that operates a system of coolers on the vehicle's roof. We enjoy the scenery while drinking beer, but don't worry, the bartender comes with the tour!
Get more information about becoming a Masa Israel Teaching Fellow.
---
Related Items