09/19/2022
Beit Shean Group Listens, Learns During Visit To Area Sites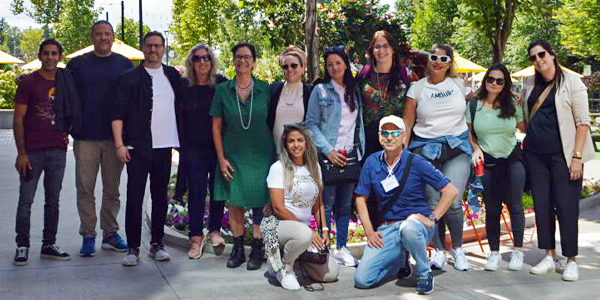 by Courtney Byrnes
Article reprinted with permission from Cleveland Jewish News
The Jewish Federation of Cleveland welcomed a delegation of young professionals from Cleveland's sister city Beit Shean during the week of Sept. 6 through Sept. 13.
A dozen Israelis participated in many site visits and meetings with Cleveland leaders, including in Shaker Heights' Van Aken District, to learn from leaders here and effect change in their communities.
"We see this as being the first cohort of what will hopefully be many, many, many cohorts," Mark Holz, chair of the Beit Shean subcommittee with the overseas connections committee, told the Cleveland Jewish News Sept. 8. "It's a group of leaders in Beit Shean and in the region, but we need dozens of them, not just a dozen. We need many, many cohorts to create real, impactful change."
He said that this first leadership cohort will become part of a network and community to support future cohorts. The delegation visited throughout Cleveland, touring downtown, University Circle, Slavic Village, Playhouse Square, Shaker Heights, United Way of Greater Cleveland and Cleveland Public Library, while meeting with many leaders and mayors, including Mayor David Weiss of Shaker Heights.
Like the places and people the group met with, the participants come from all walks of life and professions from engineering to nonprofits and working in municipality.
"Each person will hopefully identify with something different and bring that back with them," said Holz, a Beachwood resident who attends Solon Chabad.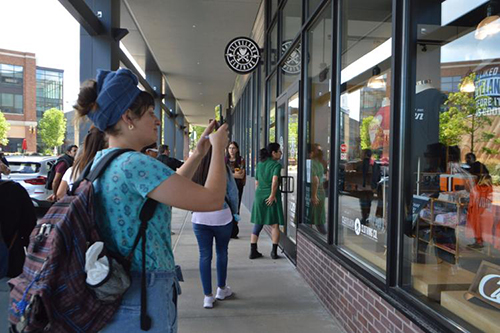 Sagit Benisti works in the Beit Shean Municipality, mobilizing resources and promoting projects. She said she enjoyed the tour of downtown to see how old buildings were developed into new residences.
"It's nice to see the development," Benisti told the CJN. "I'm working in municipality of Beit Shean, so the subject was close to my heart to see how we can make our residents lives better."
She also enjoyed hearing about the development of Shaker Heights from Mayor Weiss and seeing the mixed-use development of the Van Aken District. Benisti said the group had received a warm welcome from the Jewish community and was inspired to met Erika Rudin-Luria as a woman leading the Jewish Federation of Cleveland.
Perah Shlomo Hadad works at the Rashi Foundation, a philanthropic organization dedicated to advancing social mobility, and was most impressed with the visit to United Way.
"It spoke directly to me because in some ways it's similar to what I do in Israel," she told the CJN.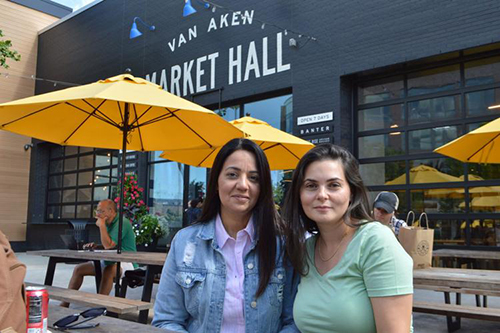 Hadad and Benisti were eager to hear about the public and private partnerships built in each community and learn how it can all work together.
"We are here because we love Beit Shean so much, and we believe in Beit Shean," Hadad said. "And we want to learn how to work together with the municipal and make Beit Shean better. This is our main goal here."
For more information on Cleveland's connection to Beit Shean, contact Tal Rothstein at trothstein@jewishcleveland.org or 216-593-2861.