10/28/2020
Ben & Jerry's Co-founder to Speak at Federation's YLD Big Event
Article reprinted with permission from Cleveland Jewish News
by JANE KAUFMAN | STAFF REPORTER
Jewish Federation of Cleveland's YLD Big Event might appeal to both children and adults as Jerry Greenfield takes the virtual stage to talk about social responsibility.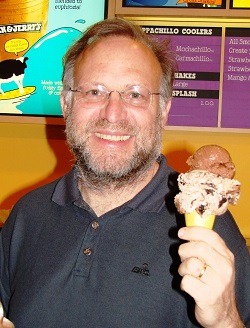 Greenfield, a graduate of Oberlin College in Oberlin and co-founder of Ben & Jerry's Ice Cream in Burlington, Vt., is the featured speaker of the event.
Greenfield and Ben Cohen founded the Ben and Jerry's Foundation when the company went public in 1985.
The mission of the foundation, according to its website, is "to engage Ben & Jerry's employees in philanthropy and social change work; to give back to our Vermont communities; and to support grassroots activism and community organizing for social and environmental justice around the country."
The businessman was a natural choice, said Big Event co-chair Elli Daitchman, because of his emphasis on using his fame and platform "to do good."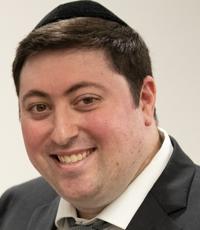 Daitchman said that matches the 2021 Campaign for Jewish Needs slogan "Here for good."
With two of the three events being virtual, Daitchman said the hope is that people who live out of town but have ties to Cleveland's Jewish community "strongly or loosely" will consider joining the virtual events.
"Definitely hearing from Jerry will be exciting and interesting," said Daitchman, who lives in University Heights and belongs to Congregation Zichron Chaim in University Heights.
In keeping with the ice cream, one of the events of the day will be a drive-thru ice cream event for the first 250 people ages 22 to 40 to register for the Big Event, at which children are welcome.
"I know my kids are really excited about that," Daitchman said. He and his wife, Nomi, have four children ranging in age from 1½ to 13.
He said he's hopeful that the virtual platform will speak to people.
"We're excited by the challenge of really creating a fun event that people can enjoy and hopefully be inspired from," Daitchman said.
---
If you go
Jewish Federation of Cleveland's YLD Big Event
WHAT: Drive-thru ice cream experience for first 250 people to sign up for the YLD Big Event. Swag bags will be available.
WHEN: 11 a.m. to 2 p.m. Nov. 8
WHERE: Jewish Federation of Cleveland, Jack, Joseph and Morton Mandel Building, 25701 Science Park Drive, Beachwood
---
WHAT: Ben Gurion Society Reception, a private meet and greet and virtual reception with Jerry Greenfield and donors 22 and 40 who donate $1,000 or more to the Campaign for Jewish Needs
WHEN: 7:30 to 8 p.m. Nov. 8
WHERE: Online
EVENT CO-CHAIRS: Max Sussman, Rachel Glickman, and Marty Shankle
---
WHAT: YLD Big Event Virtual Program – Jerry Greenfield, co-founder of Ben and Jerry's Ice Cream, will speak about the importance of social responsibility
WHEN: 8 to 9:30 p.m.
WHERE: Online
EVENT CO-CHAIRS: Eli Daitchman and Ben Golsky
TO REGISTER: Visit jewishcleveland.org or contact Anna Novick at 216-593-2844 or at anovick@jcfcleveland.org