05/02/2023
Birthright Trip Offers Gift of Life-Changing Experience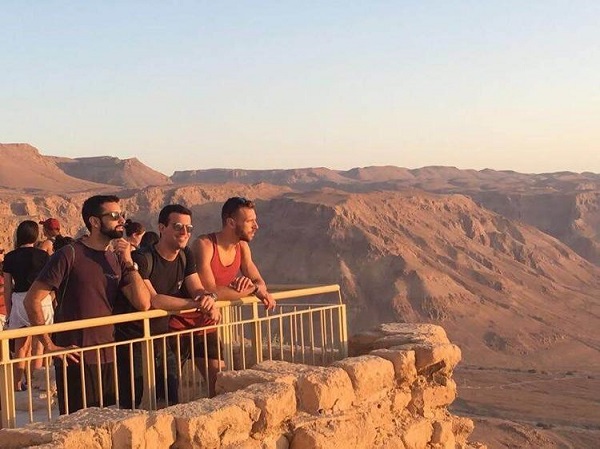 SHERRY GAVANDITTI
Article reprinted with permission from Cleveland Jewish News
An all-expense paid adventure of a lifetime and a chance to explore the landscape, culture and people of Israel can be within reach for 18- to 26-year-olds who apply and are accepted into the Birthright Israel program, Elle Henig, manager of international experiences at the Jewish Federation of Cleveland told the Cleveland Jewish News.
Through Birthright Israel Foundation, the program is funded through donors and Jewish Federations across the United States, including the Jewish Federation of Cleveland, which is a major funder of the Birthright Israel program as a whole. Henig said the program is also funded through the state of Israel.
"This is a long-running amazing opportunity to get Jewish adults to Israel," Henig said. "The trips always run for 10 days and always include a basic tour around Israel with Jewish peers."
According to Birthright's website, the trips always include a visit to its partnership city in Beit Shean, Israel.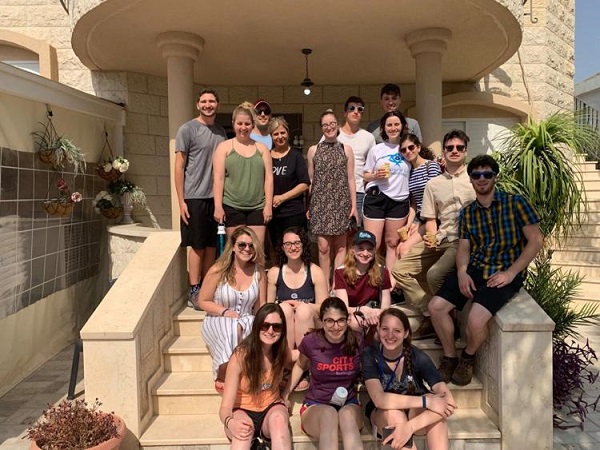 "As a cornerstone of these trips, there is always an added element, a group of Israelis join in for a portion of the trip to give American Jewish young adults an immersive encounter with their Jewish Israeli peers," said Henig, adding the 10-day tour includes activities, meeting people, and getting to understand and know Israel.
Birthright's first trip was launched in 1999. Birthright Cleveland has been funding trips and sending groups since 2010, according to Henig.
Approximately 800,000 people have been given the opportunity to journey to Israel through the program. Henig said about 5,375 Clevelanders have taken advantage of the opportunity.
"That's pretty monumental," she said.
"The eligibility requirements are that you do have to be Jewish and between the ages of 18 and 26, without having participated on an educational program to Israel since age 18. If you have gone on a different program as an adult, you lose your Birthright eligibility, so Birthright is the first step in that journey as you want to explore Israel programs," Henig said. "There are chaperones, for safety and guidance in general, and as a resource and a friend, and each trip has two American staff members who travel with the group. There is also a trained security person/medic, and a trained guide. There are four staff members for each trip, designated to that trip specifically. They take every precaution."
Henig said about 40 people go on each trip and safety is paramount.
"Trained security professionals accompany every group, and every trip has it's own designated bus, so that the participants are not traveling around on public transit or finding their own way from place to place," she said. "You do travel as a group, and the trip starts at the departing airport, so from the flight to the United States or Canada to Israel, you are traveling as one cohesive group."
Henig said safety is maintained as a top priority and every itinerary is approved in advance and confirmed daily with a situation monitoring room, and coordinated with the Israel Defense Forces, so they know we're there and we always maintain contact and safety protocols.
Henig said there are no restrictions on siblings going together. Each participant is viewed as an individual.
"Many times siblings travel together," Henig said. "A lot of siblings wait for the youngest or oldest siblings to fall in to the same age category so they can go together. We also have a lot of people who do it as a solo trip and go out and experiment and meet new people and find it is a great world experience. Often, we have friends form groups that will travel together. It's a great way to reconnect with high school friends who went off to different colleges or bring college friends to get on the same bus, as long as all are within same age group, either 18 to 22 or 22 to 26 years of age.
"Jewish young adults are on the ground in the land of their heritage to experience life-changing Shabbatot, gorgeous mountain hikes, Israeli innovation, culinary adventures, Masada at sunrise and so much more. With experiences built for self-discovery, Birthright Israel is a high-impact, educational and experiential gift of a lifetime."
"There are thousands upon thousands of applicants each year," Henig said. "Applying sooner rather than later is always encouraged."
She said applicants can choose a trip that works for them, by age groups and categories. Trips can be broken down in terms of universities, or they can be broken into single Orthodox Jewish young adults, themes, age groups or different aspects of the trip, so people can choose their own adventure.
"They've done a fantastic job accommodating people and making it easy to navigate," Henig said. "Each trip is its own insulated experience."
She said this year there's a trip called the Cleveland Birthright trip for 18 to 22 year olds, and it was funded in addition to Birthright Israel, thanks to a major funder, leaving additional dollars to go toward other trips they are not running and have nothing to do with, other than giving donations toward.
"Our trip will look different than the trip that's running by, say, the University of Miami Hillel, and the trips have different itineraries and focus on different things, and may be more active or more spiritual. Each trip has a different flavor, a different flair."
Henig said there are certain aspects of each Birthright trip that remain constant, such as spending time in Jerusalem, and visiting the Yad Vashem Memorial in Israel (Israel's official memorial to the victims of the Holocaust).
"While certain elements are 'baked into the framework,' each trip is its own," Henig said. "It's important to remember Birthright is a one-time, take the opportunity while you can experience. You cannot go on Birthright twice.
"No matter how you slice it, it's a incredible opportunity. People go to Israel for many reasons, some want a free trip, some want tourism or to experience the Israeli culture, we do it because we believe strongly in providing young Jewish adults the opportunity to experience Israel firsthand."
Henig said the program has an incredibly effective strategy; they provide a platform like no other to enable young Jewish adults to enhance their connection to the Jewish people and gain exposure to contemporary Israel.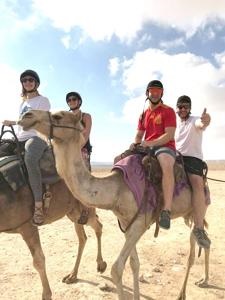 "We do this because it enables our global Jewish community of young adults to experience Israeli life, the culture and speak with people to formulate their own opinions, understanding and connections of what Israel means to them," Henig said.
Birthright Israel registration for the winter 2023 will open soon.
"We're incredibly proud to help fund Birthright Israel," Henig said. "If one had to pay for it, it would be several thousand dollars. We do this because we want to give an opportunity that one might not otherwise be able to have. It's really important to do this work."