09/24/2021
Teens Making A Difference: Saltzman Youth Panel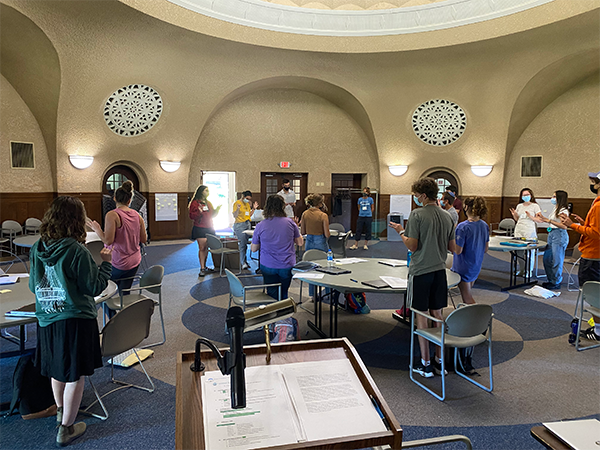 The Jewish Federation of Cleveland's Saltzman Youth Panel program educates Jewish Cleveland students about the philanthropic process. The panelists, made up of high school juniors and seniors, work together to understand various community needs and then make a formal recommendation to the Federation's Board of Trustees on how to distribute up to $45,000 in grant funding. Through this program, the 22 participants develop their leadership and group consensus building skills as they learn about the community decision-making and most importantly, tzedakah.
Hear about their experience by reading their blog posts below:
---
Zoe Ellenbogen is a Junior at Shaker Heights High School. Zoe is a member of Anshe Chesed Fairmount Temple, In her free time, she is a member of the Youth City Club, an assistant Martial Arts instructor, and is a 4th degree black belt in Tae Kwon Do. Zoe's philanthropic role model is her Grandmother and is the reason why she applied to be on the Saltzman Youth Panel. Some of Zoe's earliest and most cherished memories are volunteering at the hospital with her grandmother when she was just 10 years old.
As someone who has grown up in Beachwood, I am extremely grateful for the unique opportunities afforded to me because I live in a predominantly Jewish area, and the Saltzman Youth Panel is no exception! My highlights from the first session were getting to just be in a room with people who have not only shared the Jewish experience with me, but have similar goals in wanting to give back to the community. I was pleasantly surprised at how much of it was left for us to do independently, and appreciated that it wasn't an overstructed or pre-designed activity designed by the leaders. In that thread, I found that both the fellow panelists and leaders were super friendly and extremely willing to help out, which definitely alleviated my stress about being a new member. Before we started our meeting, we did two activities I found really interesting.
First, we went around and shared where we would donate 1 million dollars to, and I found it was a really unique but meaningful way to get to know my fellow panelists, and it was awesome to go around and realize I shared passions with many of them, and definitely eased my nerves. The next icebreaker we did was the "put a finger down if… " game, but Jewish edition. It was really cool to see how much in common I had with these people I had never met before, and made me feel at home surrounded by people who also attended a Jewish summer camp, went to Israel, or shared something else in common with me.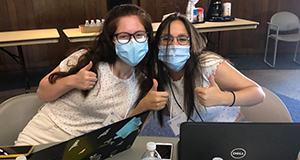 During the meeting we received our interview assignments and made a Brit Lashon Hatov or an agreement for our sessions which made me feel more confident speaking up in the next session. Something else I found helpful was the outline for scheduling an interview, because as someone who has never scheduled an interview it was helpful to get an idea of an appropriate timeline for the interview and project in general. Overall, a really awesome experience to be able to be a part of and something I would recommend to anyone looking to get more involved with their community but isn't sure how. I'm most excited to learn more about different opportunities where Judaism and community outreach intersect, and I can't wait to see what this year holds!